Of all the modern trends in office design, few have been more widely embraced than open plan offices. Up to three-quarters of us now work in open plan office spaces, with a marked increase in "co-working" offices shared by multiple businesses – especially in the start-up community.
The advantages of open plan offices are many: increased collaboration across teams, a more social atmosphere and even improved health and mental wellbeing for staff. As a result, Trevor Blake is always in demand for designing open plan spaces for businesses.
However, there are certain aspects of open plan offices that can backfire if not dealt with in the design process. A great example of this is office acoustics. A noisy open plan office – or a space where acoustics are amplified rather than dampened – can cause strife in the workplace. Ironically, it can harm the very factors that caused you to seek an open plan office in the first place: communication and productivity.
Stop communication breakdown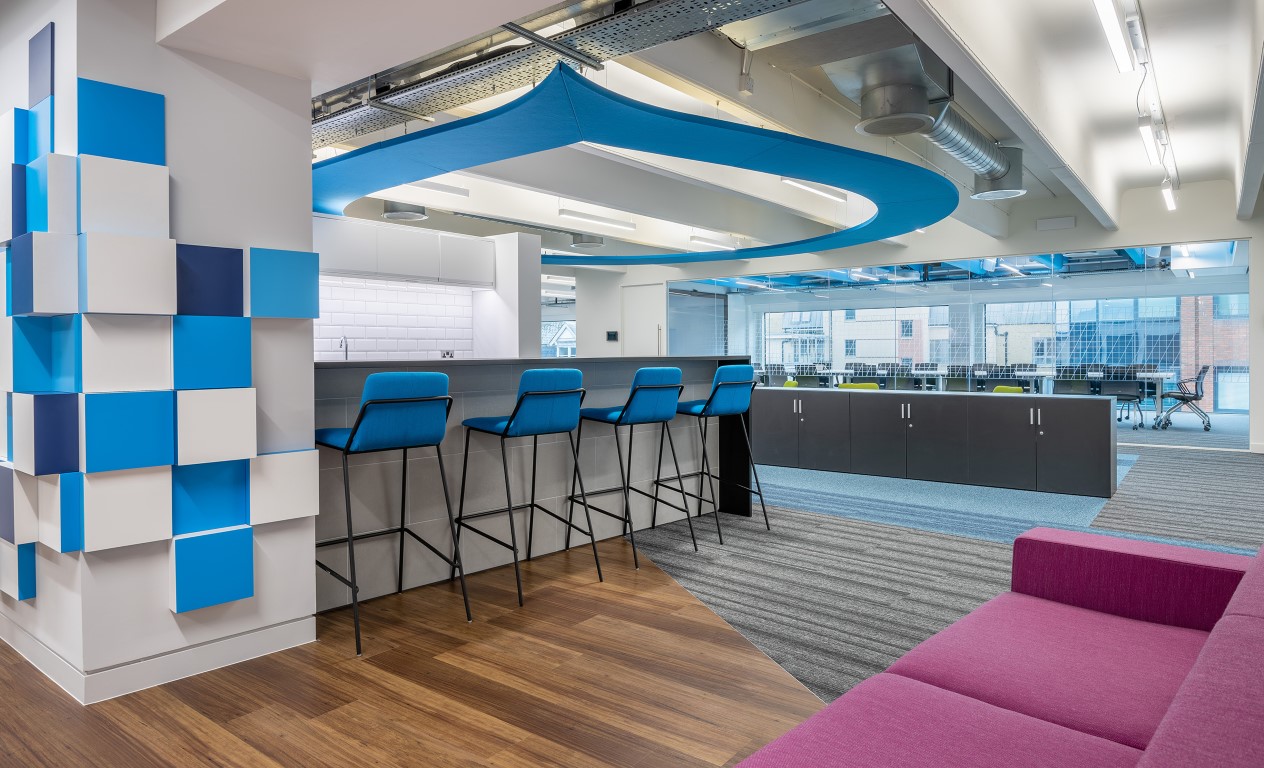 Perhaps the best feature of an open plan office is the ease with which staff can communicate. This is where good office acoustics come into play. In an office where noise bounces off the walls and echoes in your ears, it becomes much harder to concentrate on your work or communicate effectively with co-workers.
Fortunately, there are some superb products on the market to help with this. A real favourite of ours is Creatif's Acoustif range, which includes stylish acoustic wall panels and modular tiles. Products like these soak up the noise from busy open plan offices, improving the working environment for everyone.
Deal with privacy problems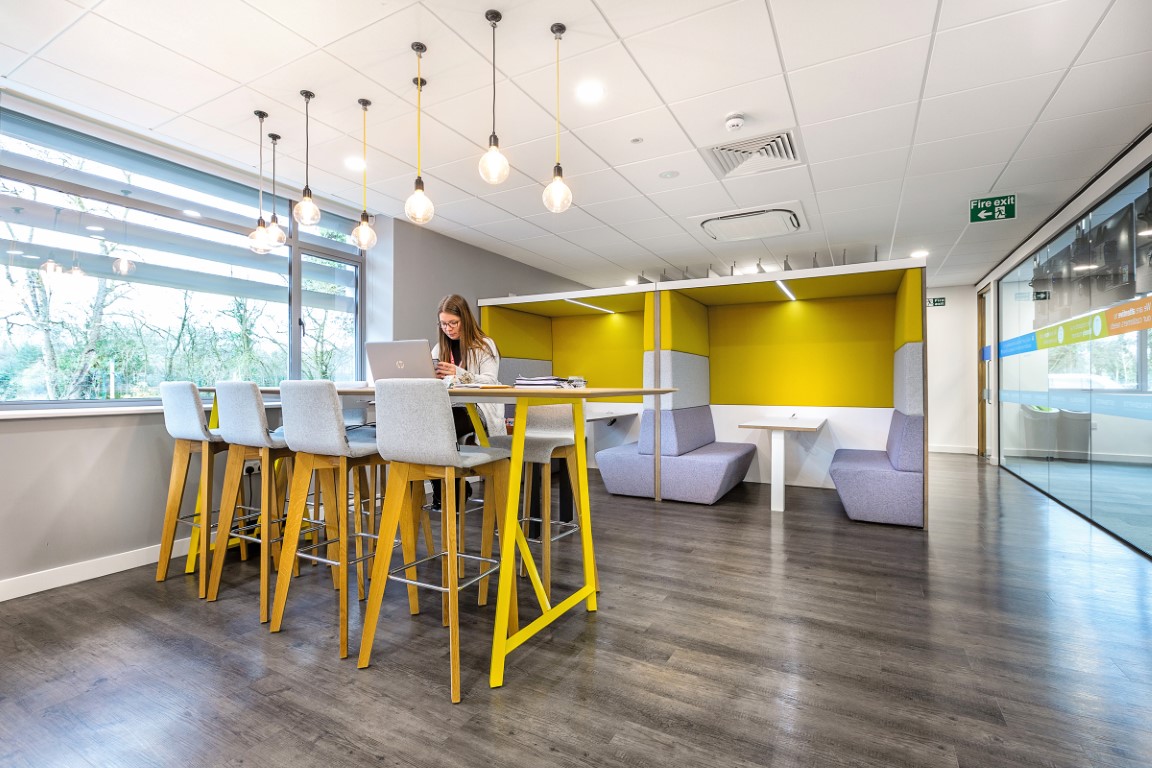 No matter how communicative your office is, there must always be a private space in which to conduct meetings or sensitive conversations. The last thing you want is the noise from these areas to reverberate around an open plan office. A popular design solution is cubes separated by acoustic-friendly panels; some are so compact that they're nicknamed "phone booths." Whatever meeting space you choose, large or small, make sure it's designed for the acoustic demands of the modern office.
Boost your productivity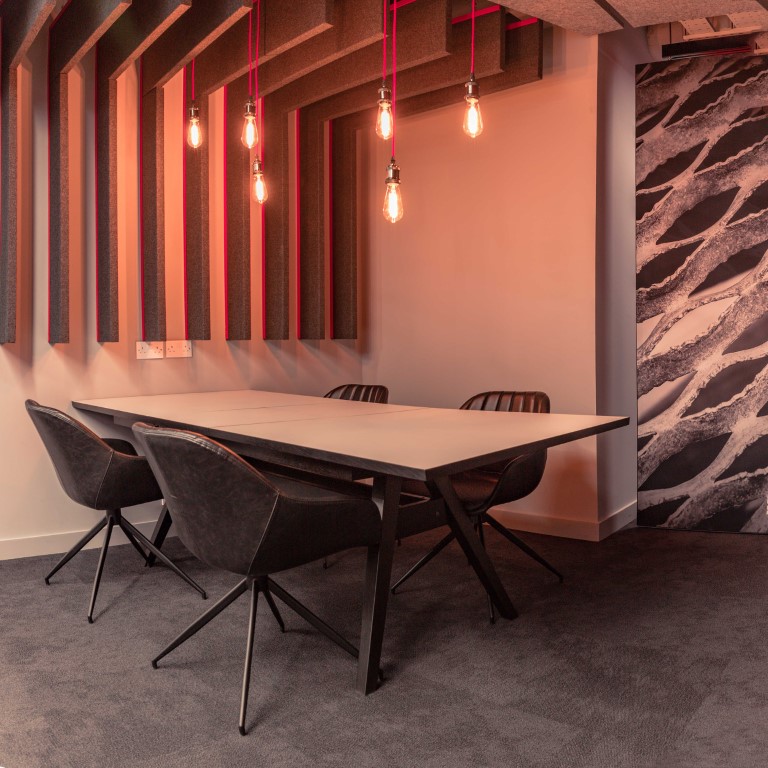 As our case studies show, all Trevor Blake designs and refurbishments are based on encouraging productivity in the workplace – especially for open plan spaces. Unwelcome noise in an open plan office has a negative impact on both the productivity and overall morale of staff. This project in Redhill, Surrey, showcases a number of open plan areas designed to minimise noise and boost the productivity of various tasks, from a customer innovation area to a large lounge and informal discussion area.
Some noises are simply unavoidable in the modern workplace. Phones will always ring, co-workers will always chat. But with the right approach to office design, you can contain these issues with ease. Get in touch with Trevor Blake to discuss your office acoustics and open plan office refurbishment needs today.