Like any aspect of interior design, certain office furniture trends can come and go rather quickly. Depending on a mixture of taste and technology, furniture that once seemed like a sure-fire winner may fall out of favour overnight. Our office furniture consultancy aims to take the long view of these ever-changing trends, identifying the best new furniture styles while preserving the perennial favourites. Now that we're half way through the year, here's our run-down of the most notable office furniture trends of 2020.
Health and happiness first
A golden rule of business is that there's no more important resource than the people who work for you. Our office designs have always sought to put workers' comfort and happiness at the forefront, no matter the size or location. It's no secret that long days at work can take their toll on the mind and body, and with rising levels of worker anxiety and stress, office designers are having to come up with creative new ways to bring health and happiness into the workplace.
A new approach to ensuring a calm, happy workspace is to install "active office furniture" in generous amounts throughout the office. Multi-purpose furniture such as sit-stand office chairs, motion stools and standing office desks encourage workers to spend more time being active, rather than chained to their desk. Offices that have embraced these new fitness trends are doing a service to their workers, who are less likely to develop obesity, heart disease and diabetes, among other illnesses.
Breakout areas are a great way to give workers a refreshing break from the daily grind. A growing trend in larger offices is for fun activities and games, usually in a separate communal space where people can have fun without distracting their colleagues. Pool, table tennis, arcade games, and even mini golf areas are becoming a more common sight in UK offices. Liftshare, a Norwich-based company, recently moved into brand new offices which positively overflowed with breakout areas designed to stimulate their workers' health and happiness, from meeting spaces with playpark-style access to an actual slide that connects the two floors. Liftshare claims to have seen a big improvement in happiness and productivity since the move, resulting in hugely increased profits.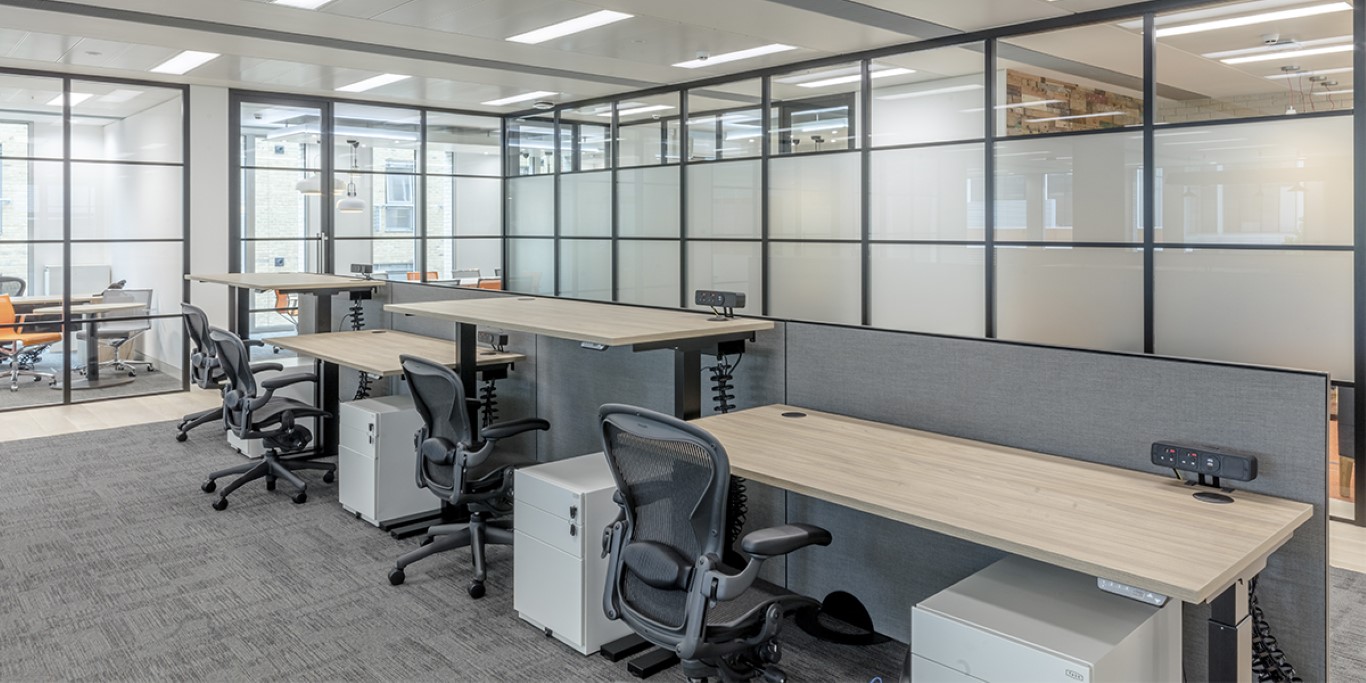 Privacy-friendly furniture
The issue of privacy has become a big societal talking point in recent years, both at home and in the workplace. Thanks to tools like Slack and work-based social media apps, the average worker has never been more connected with their colleagues. But with that connectivity has come a gradual erosion of user privacy, causing people to pine for the "good old days" when having one's own private space was taken for granted.
In many ways, the same is true of modern office spaces. With a seemingly unstoppable trend towards open-plan offices and shared work zones, fewer workers enjoy the simple benefits of a private space in which to knuckle down and work. A big trend in 2020 is a move back towards privacy-friendly workstations. Thankfully, we don't mean the dreaded rows of old-fashioned cubicles, but adaptable, semi-enclosed spaces with an office desk or table perfect for small huddles or solo work. The best furniture combines comfort with privacy in the form of seating, desk space and panels all blending into one.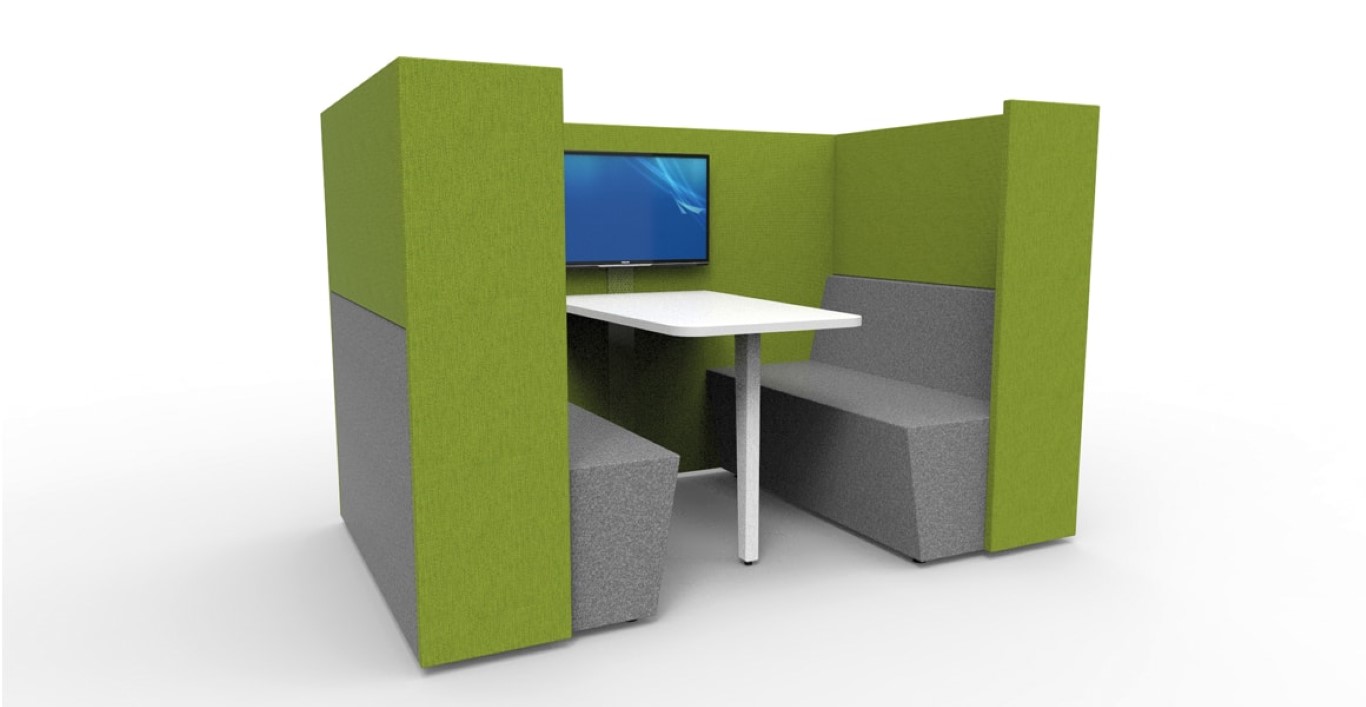 Adaptable spaces
Modern offices are expected to be open but adaptable, with the option of customising the space for different tasks. That's where adaptable furniture comes in. In 2020 we've seen a clear trend towards customisable furniture, from manoeuvrable workstation panels to large conference tables doubling up as bench desks. These furnishings give work teams the flexibility to mould their space to their own moods or preferences at any given moment, increasing morale and productivity along the way.
Advances in technology also make these adaptable spaces more acoustic-friendly. No matter how these new workspaces are arranged, there will be no risk of distracting noise so long as sound-soaking wall panels and modular tiles are present. Manoeuvrable panels and furniture allow workers to adapt the space to different levels of privacy as they see fit.
Another recent trend is for meeting rooms to be used in more creative ways, squeezing the most out of the facilities. With a blend of presentations, small team meetings, conference calls and private work, your meeting room will no longer sit empty for hours on end!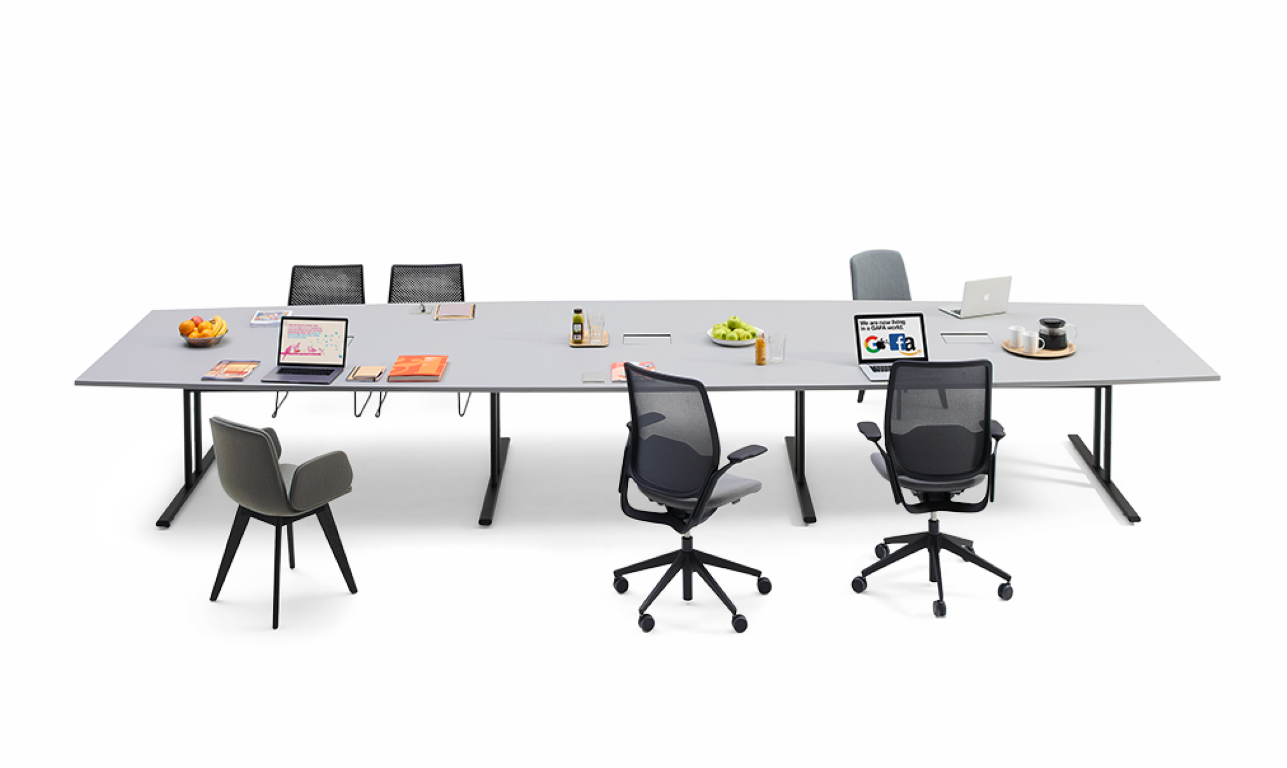 Going natural
Interior office designers have always sought to bring the beauty of nature to the workplace. If an office design can make people feel more connected with nature, the benefits for health and productivity are obvious. According to the esteemed Journal Experimental of Psychology, work spaces with a prevalence of plants and natural influences can enhance feelings of wellbeing by up to 40%.
As such, it's now increasingly common to find offices with readymade access to leafy outdoor areas such as rooftop gardens, balconies or mezzanines. These spaces can be populated with all kinds of outdoor furniture, from classic benches and tables to quirky hammocks and swing seats. Salesforce's flagship offices in San Francisco (opened last year as the city's tallest building) incorporates a huge public park into its design, showing that new office buildings can add to a city's greenery rather than take away from it. Fen Court in London opened in early 2019 to much fanfare, not least for its beautiful rooftop garden accessible to office workers in the floors below.
As for office interior design, we've noticed a resurgence in dark wood colours as part of the "biophilic design" craze. These soothing tones and colours can apparently enhance creativity, reduce stress and generally make the office a more relaxing place for workers. Popular new styles include eco-friendly reclaimed timber walls as well as dark wood effect porcelain tiles. The trend for darker furniture has also taken off this year, with matte black coating, oxidised oak and wenge all growing in popularity.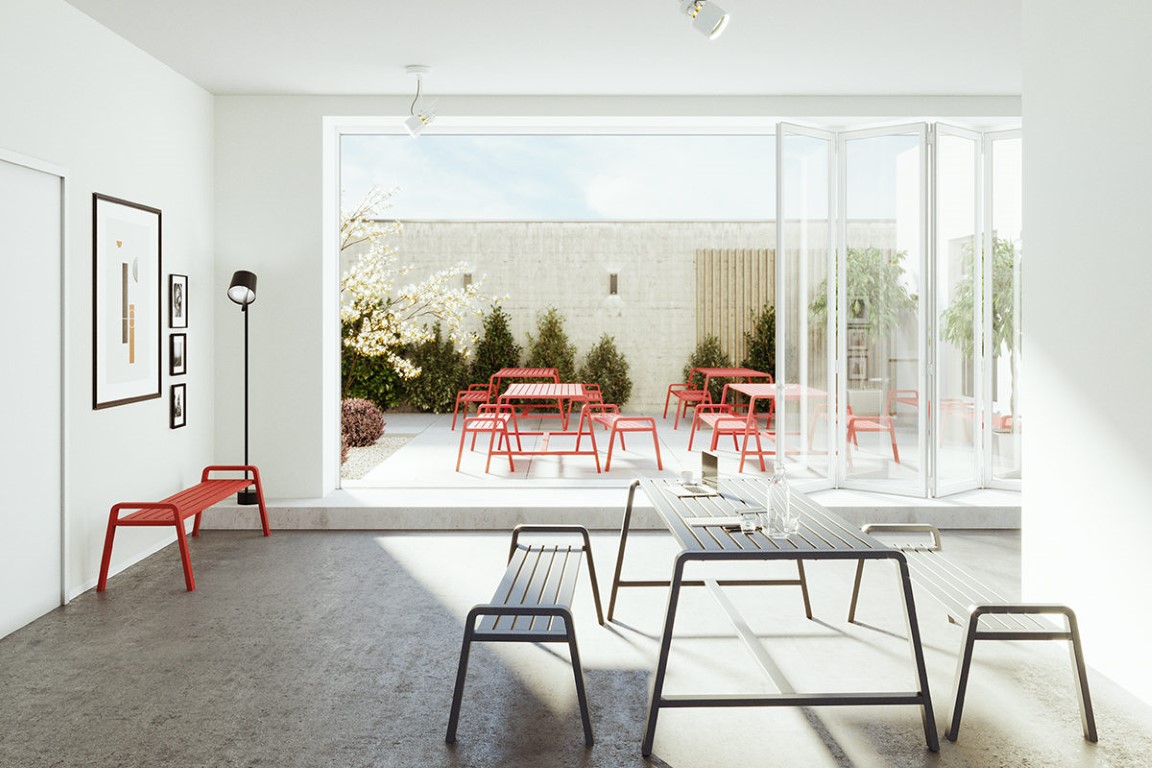 If your office needs an overhaul, get in touch with Trevor Blake's design team. Our experienced designers keep on top of the latest trends in office furniture to deliver the very best modern work spaces.