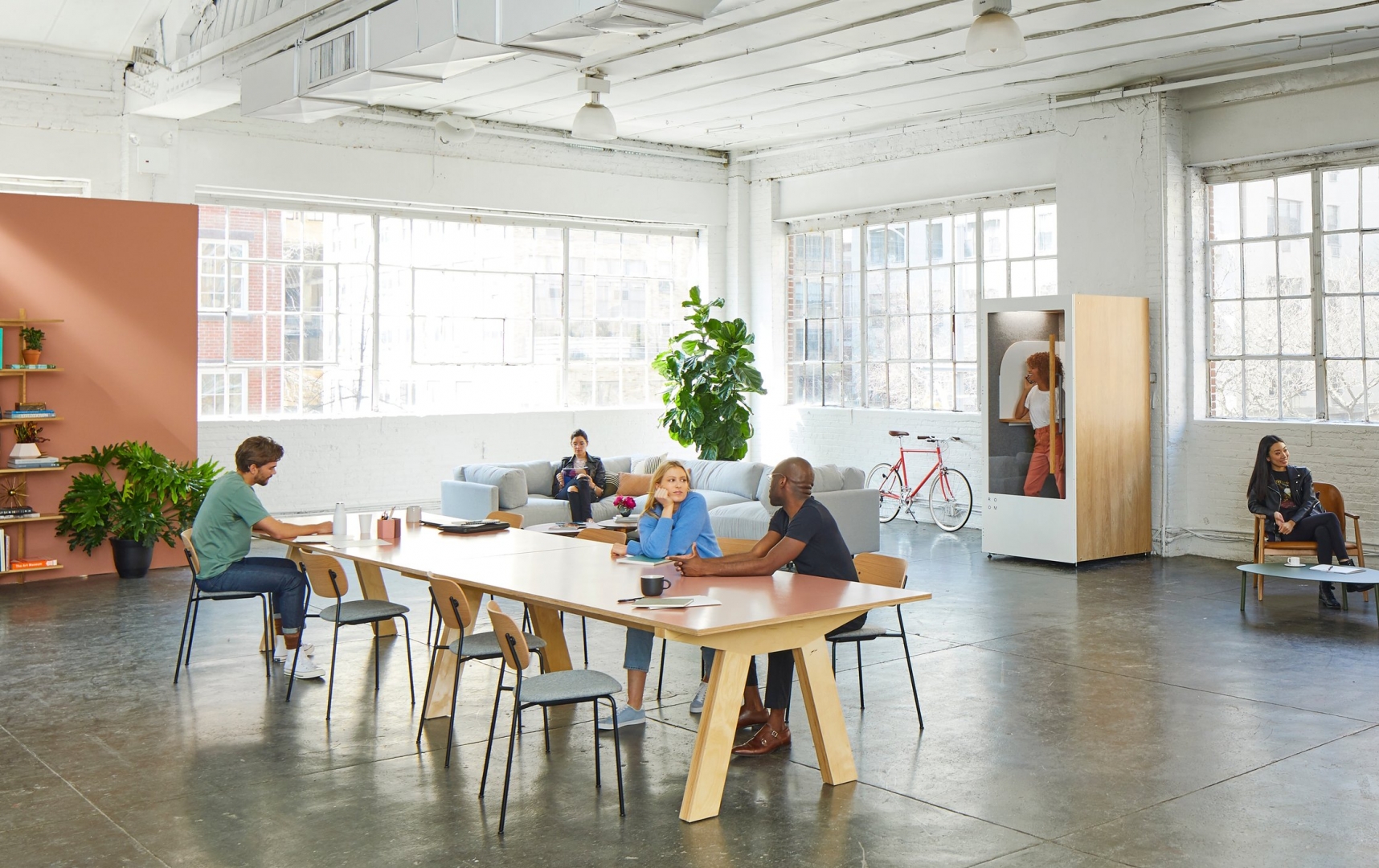 Nobody likes the feeling that they're being left in the dark, especially when it comes to their workspace. It's why lighting design is such an important part of office refurbishment, demanding a bespoke approach to get it right.
What are common problems with workplace lighting?
Poor lighting in the workplace doesn't always mean that employees are labouring in a dingy environment, either. A badly lit office can result in confusing shadows, irritating reflections, and the depressing effects of too much stark blue-hued light. It's not an environment likely to inspire greater productivity!
A lack of natural light can cause havoc on the human body. Without it, we struggle to produce serotonin, causing us to become depressed, sleepy, and unfocused. Unfortunately, not every workspace benefits from natural daylight pouring in, and so alternative lighting solutions must be found.
How to maximise natural light in the workplace
Fortunately, good office planning provides plenty of options to help disperse natural light around a space. This might involve open plan workspaces, the use of reflective surfaces, or even the placement of furniture and equipment.
Though paler colours are a good friend to natural light, they can also make an office seem overly clinical. This can be solved by warmer lighting in key areas, focused spotlighting, or deliberating on the colour palette.
How to combine open plan working with privacy
An open plan office usually means there are fewer obstacles which can obstruct any natural light. But, open plan working isn't always practical. Work environments dealing with sensitive data, or that handle a lot of telephone calls, can struggle in an open plan office space.
Smart glass dividers or electronic privacy glass walls are excellent solutions, without the acoustic struggles. Set either to frosted or transparency mode, they permit the flow of natural light whilst protecting occupants from distractions and noise.
Read our case study about privacy in open plan spaces for inspiration>
How to light an office during winter
Natural light might be plentiful during summer days but in winter, offices need the backup of clever lighting design. The sheer variety of lighting solutions available these days means that fittings can give the impression of daylight, all year round.
Redesigning the light fixtures of an office can cocoon workers with a more inspiring environment. Hidden lighting which mimics daylight can amplify the illusion of natural light across a room. It gives everyone a sense of having the sunny window seat, even when it's dark out.
Spaces such as kitchens or storage areas, often benefit from under-unit lighting, too. This way, the overhanging cupboards don't cast shadows across the work surface below.
See more about under-unit lighting in the workplace>
Even floor lighting has an important role to play. In-floor lights can guide visitors across an office, whilst low-height spots chase away shadows cast by necessary furniture. Gone are the days of tired (and tiring!) suspended strip lighting.
We transform workplaces with our dedication to high standards of design and excellent craftsmanship. Learn more about our services, including assessment, planning, design, and fitting.