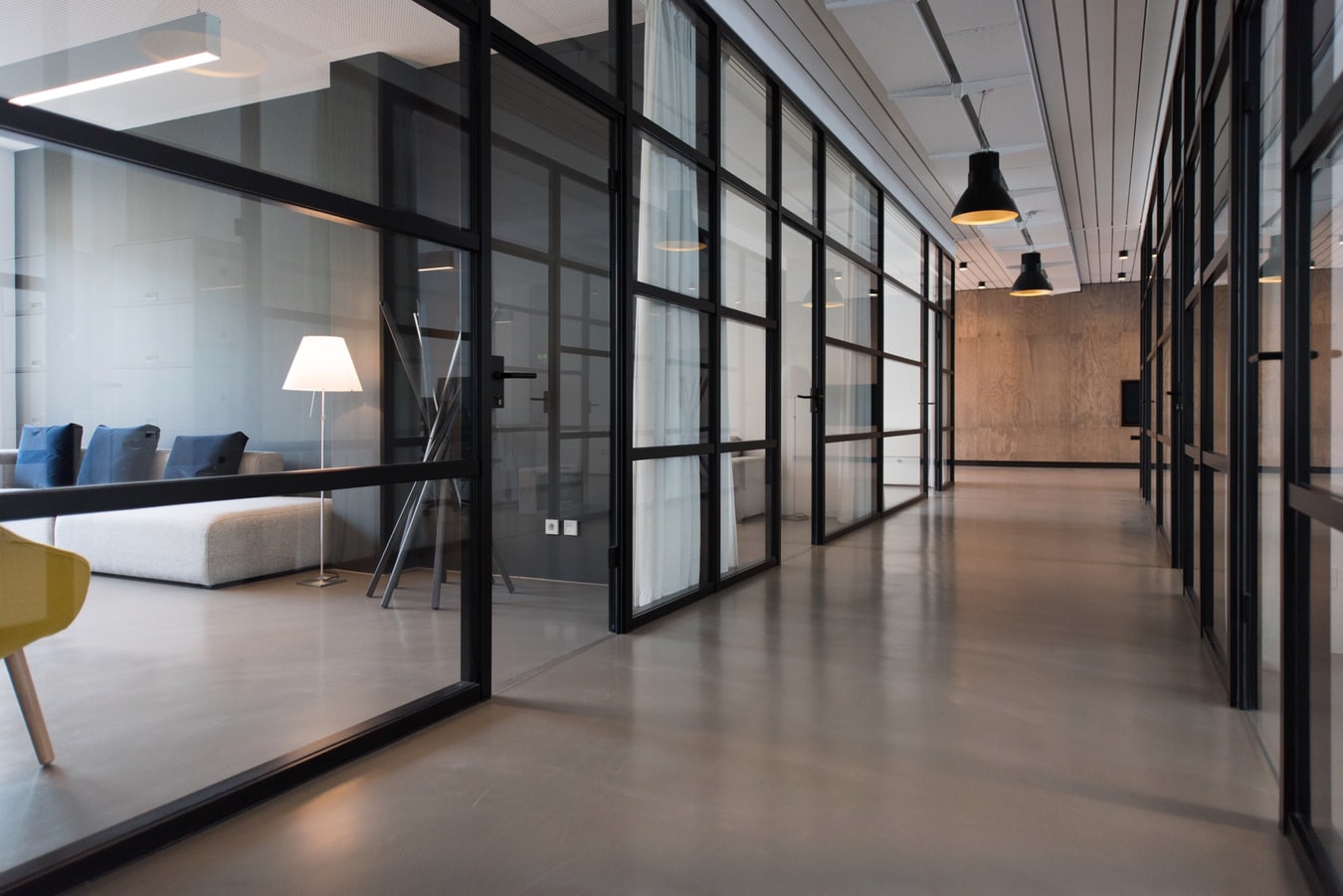 Whether you're moving to new premises or giving the current ones a facelift, knowing where to start with fitting out offices can seem daunting.
Beyond the basics of fitting everyone in, it's only natural to also want an office space which optimises the resources available, using and displaying them to their best possible advantage.
To help make planning your office update less stressful, we asked our commercial office fit out team for their top tips.
What do you need your office space to do?
During an office refit one of the first questions will be 'what happens here, or what do you want to happen here?'. Depending on your line of work, the list might include employees working, client meetings, staff briefings, storage, as well as reception and waiting areas. This helps you identify what's needed from the space, and understand the flow of traffic through each area.
How do you want it to do that?
A professional office fit out isn't just about the basic functions though. Your office redesign is an opportunity to showcase your brand, inferring a sense of expertise and professionalism to visitors.
Your business brand might also be reinforced through decisions about the type of materials used in your office refit. For example, considerations about sustainability, or a sense of luxury.
Storage solutions for your office refit
Storage considerations are an essential part of the office fit out process. They can sometimes become an afterthought, but nothing ruins the look of an office quite like a stack of printer paper in the corner!
Some storage can become dual purpose, like shelving which also acts as a dividing wall, for example.
Plan the transition process
When we work with clients, our office fitting out service includes the transition from old space to new space. Whether you're moving to new premises or not, planning the project at each stage minimises disruption and downtime.
Colours and lights
Including your branding in your office fit out doesn't have to mean using it everywhere. This is a space that should also foster productivity and focus, so this may mean using your brand palette as accent colours.
Lighting is also important, making sure there are no dark corners or gloomy areas. Remember, too, that colours can change under different types of lighting. Proper lighting is also essential for staff wellbeing and health.
Inclusive, accessible workspaces
Workspaces should be able to satisfy a range of accessibility needs. This might mean creative thinking combined with problem solving is needed!
For example, adjustable height work stations, and even considering door opening mechanisms, can play a part in making sure your new office is as comfortable and safe, as it is inspiring.
View our office fit out page for more information about our office fit out services and portfolio.