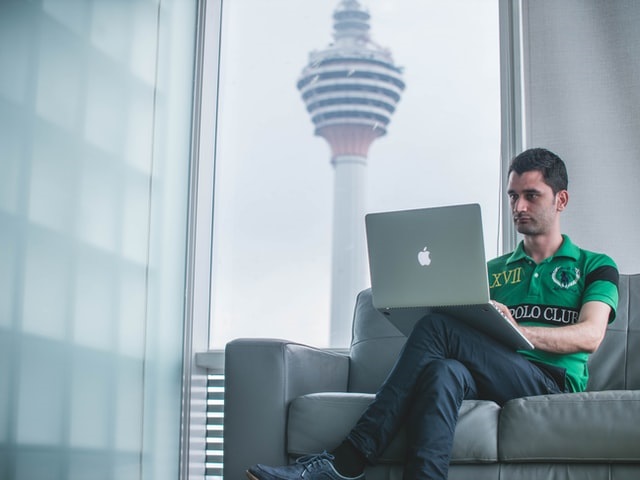 When we first posted an article about glass partitioning in an open plan office way back in 2013, the emphasis was very much on the benefits partitioning in offices can bring for increasing productivity.
Now, in the latter part of 2020, how things have changed. The COVID-19 pandemic has shifted employers' focus, first and foremost, onto health and wellbeing.
"67% of employers state that supporting their workers' mental health is a key challenge" according to CIPD research.
Companies have no choice but to adapt to the new reality. For many organisations this means a much reduced workforce in the office and for others, where remote working isn't feasible, it's about providing a safe space for the employees to carry on working together.
Partitioning solutions
We've all become accustomed to seeing temporary screen protectors in supermarkets and other retailers. But, let's face it, they do appear clinical and unwelcoming.
With round the clock opening hours and a focus on short-term (sometimes changing day to day) requirements, it's challenging for retailers to be able to install more permanent and aesthetically pleasing solutions.
The reality is that these measures are needed much more permanently. Even if a vaccine is available and the COVID pandemic is managed, many experts believe this will change the way we work forever.
Therefore, the office environment in particular will benefit from a partition system that is more durable and aesthetically pleasing.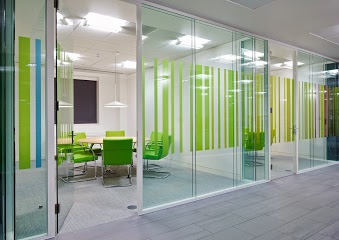 Glass partitioning
Glass office partition systems are an ideal solution to creating a 1m plus office design. Partitioning creates a modern, spacious feel to any office environment, maximising on natural light to create a truly open feel. Whilst at the same time, glass partitioning provides a protective barrier between employees without using space for keeping the physical distance between them.
Glazed partitions for privacy
Glazed partitioning can be used in an open plan office design to create private areas. With the double-glazed units you have the option of an integrated window blind for added privacy and protection from sunlight.
Glass partitioning systems are available with frameless full height glazing for a stylish finish, or with solid aluminium frames.
Acoustic glass
Open plan offices do have their downsides, namely office noise. The open space and noise can be distracting for some employees leading to reduced concentration and productivity. To reduce noise and soundproof areas of the office where noise levels are higher, such as in the sales room, glass partitioning can be soundproofed offering the same acoustic properties of a solid partition wall.
In each of these instances, glass partitioning can improve the overall functionality of the office design, adding the benefits of a cubicle office design, with the minimum loss of space.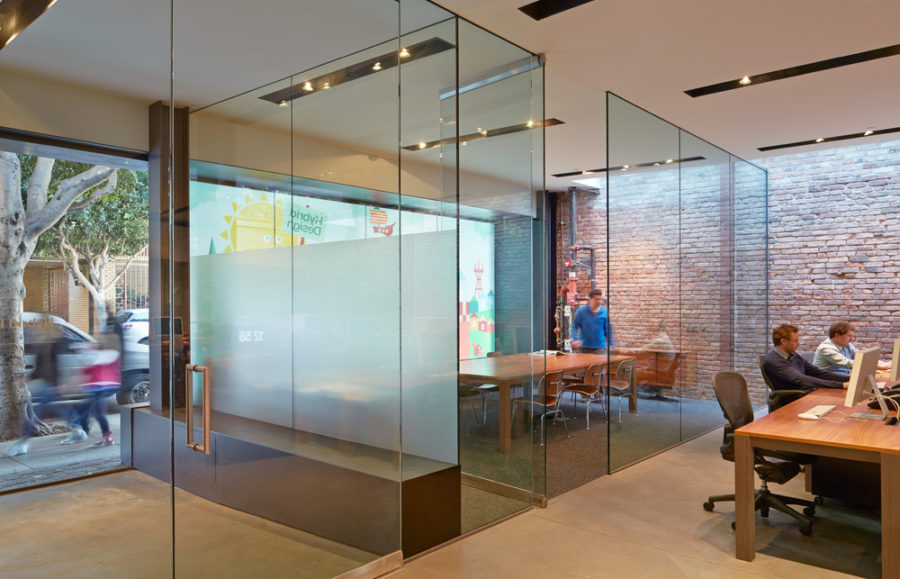 Partition height
Partitions are available as free-standing and desk-mounted partition screens as well as full-height partitioning systems.
Demountable partitions
Glass partitioning is easily and quickly erected and can be just as easily, dismantled and rearranged.
Benefits of choosing an office partition:
In addition to facilitating a safe work environment, partitioning has these additional benefits:
An office partition is cheaper than building walls can can be taken down when no longer required.
Partitions require no planning permission
Partitions can be installed in a matter of a few hours
Partitions create private spaces. You can create a safe environment without sacrificing the feel of your open plan office layout
A partitioned office signals to your employees that you take their health and safety seriously
Clear walls keep the natural light flowing through working spaces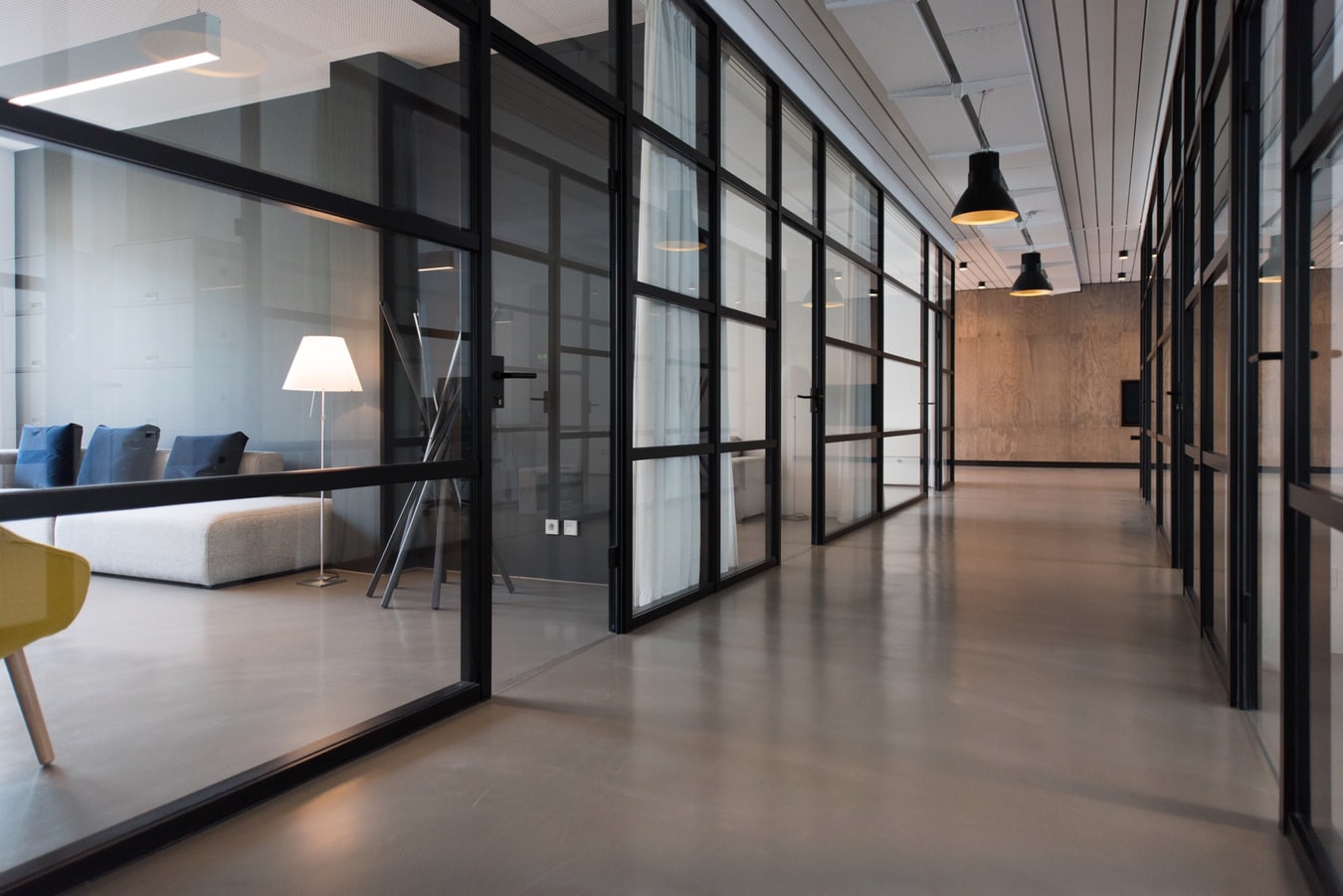 What steps are being taken in offices elsewhere in the world?
Europe
In Germany, workers returned to their workplaces quite quickly whereas in Italy the advice that people work from home has remained consistent.
In July, Morgan Stanley commissioned research that found that only 34% of UK office workers said they had gone back to their usual workplace, compared with 83% in France where companies have been encouraging staff back to the office.
USA
President Donald Trump announced as early as March, for people to go back to work long before the pandemic's peak there.
Generally, businesses are following the Pandemic Infectious disease mitigation measure of "Social Distancing" set out by Centers for Disease Control and Prevention (CDC). In line with this, businesses are utilising partition cubicle walls of 1.4 metres to prevent the cough-produced spreading of virus-containing droplets.
Why 1.4 metres?
This is an average seated floor-to-mouth height. Where desks are behind partitions, droplet spread will be significantly reduced.
How we can help to create a safe working environment
As an office refurbishment specialist, we have adapted our services to provide social distanced office space planning and solutions. We have a range of solutions from touch-free doors and washroom facilities to hygienic office furniture, social distancing signage and partitioning to help you and your workforce safely return to the office.
If you would like to find out how you could benefit from open plan office design and glass partitioning, contact us to arrange a free office design consultation. We work predominantly in Sussex, Surrey and the South East.