Our world is changing. The global pandemic has accelerated remote working and we live in a brave new world of masks, one-way-systems and social distancing. Technology is shifting the way we live and work and has the potential to alter our lives even further.
We are now a 24/7 global community. Unthinkable just a few decades ago, we can now connect with or consume from anyone and anywhere in the world at all times of the day or night, all from the comfort of our own homes.
Covid-19 has opened our eyes to a different way of working life. Businesses too are rethinking how they use their office space.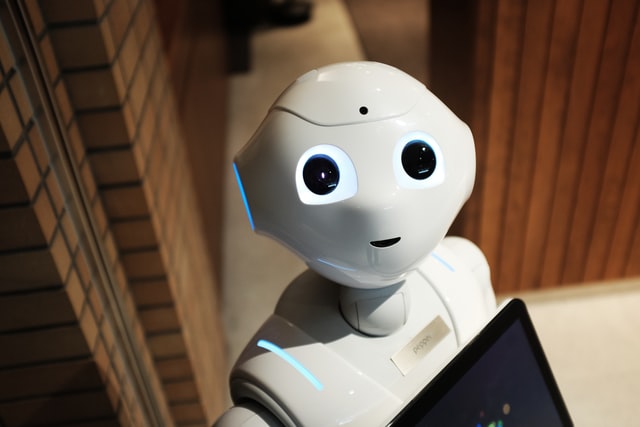 What will the workplace look when we return to the office?
Lockdown forced mass homeworking shifting to a completely remote workforce, as many first predicted, the focus now is on how office spaces are redefined for use in the future. Technology has a huge role to play in this.
The workforce
There has been a raft of surveys and studies looking at the future of home working, and all predict that flexible working is here to stay. According to a recent survey by economists at Harvard Business School, when the pandemic is over, one in six workers will continue working from home or co-work at least two days a week.
In most surveys, the majority of employees express a preference for at least some time working at home, whilst employers worry about the team dynamic and the impact on innovation.
As a result, it is likely that the future office will need to cater for resident and remote employees, and those who have a working week combining both.
First the hybrid office
The world of work has become more individualistic and a one size fits all solution has been consigned to history. Employees now expect some level of control over where and how they work. The key is flexibility - a hybrid office.
Some prefer privacy and the ability to immerse themselves in a task without interruption, so the office will need to cater for solo workers - eg booths, cubicles, private rooms.
Other people like the buzz of a lively workplace, so there is a requirement for open-plan spaces, and social areas such as coffee shops and lounges.
To facilitate the diverse needs of the modern workforce is a challenging proposition. The office plan needs to consider a multitude of factors, and the days of placing cut-outs on a large piece of graph paper are long gone.
Advances in computer-aided design (CAD) allow you to feel like you are actually in the room; so realistic, in fact, that you are tempted to serve yourself a cup of virtual coffee. Visualisations show every detail from office partitioning, office furniture, carpeting, right through to small details such as pot plants and even people!
Towards the Smart office
The notion of a Smart home is now a mainstream proposition. Starting out with the ability of remotely turning on your heating on a chilly day, the possibilities of controlling your home environment have multiplied exponentially. Smart home provider, Hive, now boasts 1.9 million homes are using its app.
Although technology has revolutionised the workspace, there is still a long way to go before the typical employee enjoys the control over their work environment, which is available at home. The building manager may well have access to new technologies, but the power is rarely democratically spread.
However, there are outliers who can show the way forward. The Edge in Amsterdam, a futuristic building with Deloitte as its anchor tenant, allows widespread use of Smart tech.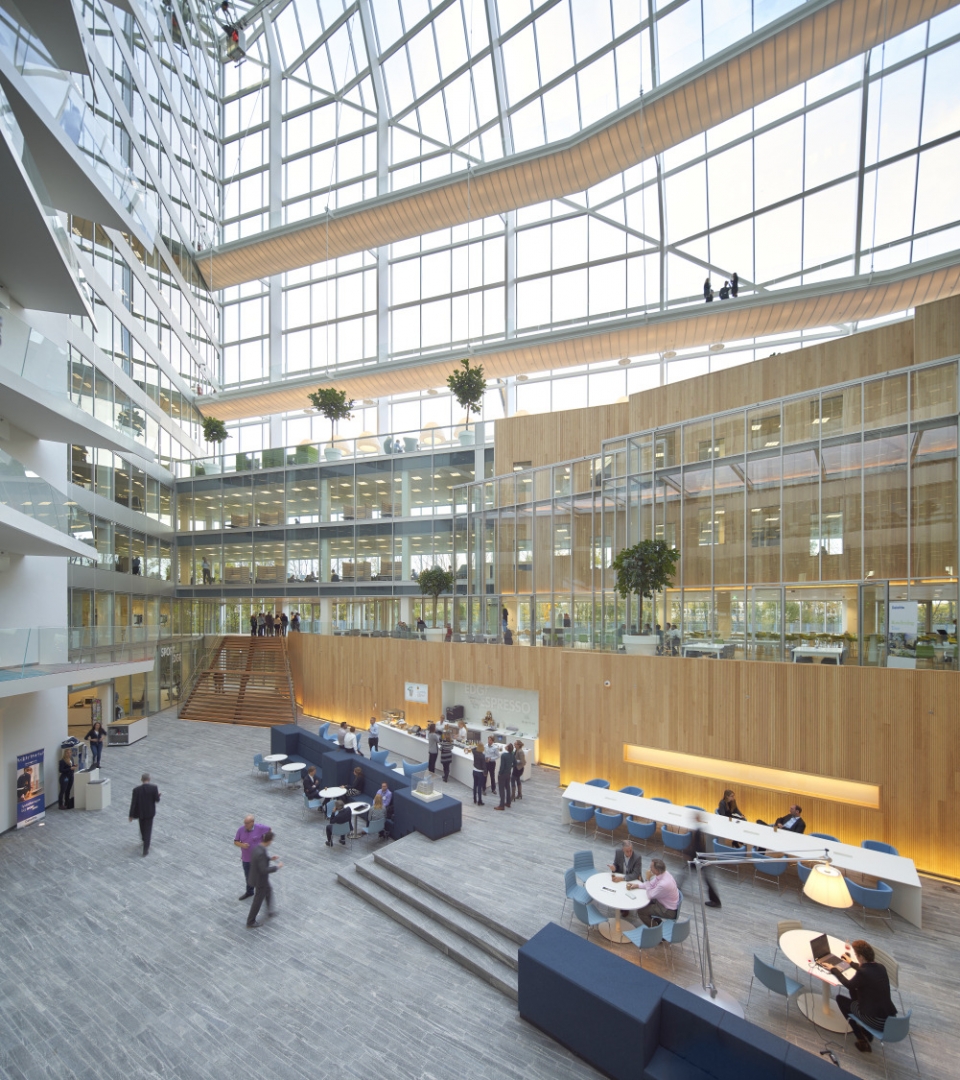 Employees, through an app called MapiQ, can see where others are within the building and customise their own workspace, such as controlling the lighting. The app closely follows the employees' behaviours and uses the data to fine-tune the building's performance.
Like all futuristic developments, sustainability is a priority. The Edge produces more energy than it consumes and holds an incredible 98.4% score from British sustainability rating agency BREEAM.
As is so often the case, life drags behind the science. The innovations that could be utilised within a workspace would need an encyclopedia to do them justice. The question is which innovations are practical?
What does the future of technology in the workplace look like?
Let's imagine the potential workday experience of a fictional executive, Jennifer, utilising innovations and workplace automation that could be simply applied to her smartphone or on a voice-controlled device.
On the app, she can book a car parking or cycle space, ensure a coffee and breakfast is waiting for her on arrival, book rooms and catering for meetings, arrange international video conference calls at optimum times for time differences (utilising augmented reality so it appears everyone is in the same room), inform colleagues of her estimated arrival time, find a space in the building to suit her mood, monitor pollution levels, control temperature and ventilation, check noise levels throughout the building and co-ordinate with the schedules of colleagues.
All of which have the potential to improve employee experience and by extension employee engagement and employee performance.
All of Jennifer's Smart tools have been available for a long time, yet few employees have access to these time-saving devices.
We no longer have to be in the office - the lockdown has proved that. So, the future digital workplace has to offer an immersive and superior experience. The future is already here - it's now time to implement it. And then we can get on to the really exciting inventions!