With the roadmap leading us forwards, we now turn to look at our offices and workspaces and how we might adapt and shift them to suit our new way of flexible and hybrid working.
We're steadily beginning to think about how and when we'll get back to the central workplace and it's a fresh opportunity to reinvent your business approach to office design and how you can incorporate revised, agile solutions that enhance how you operate.
Here are a few office fit out ideas for you to contemplate;
Think design: Agile workspaces
Having an agile design can offer you privacy but also open space working that strengthens the wellbeing of your company culture and promotes a community space that aims to highlight flexibility in the ways you'll want to work as individuals, teams and larger groups.
Think flexible working and meeting spaces
Flexible and open workspaces can look to maximize an office environment, encourage interaction and enable a greater capacity for team-based solutions to exchange ideas, communicate and to foster collaboration with ease.
Open workspaces offer a structure that provides subtle privacy while still making a big statement. Such areas can be designed and tailored to meet specific requirements to suit any interior and can integrate lighting and power all into wall panels and acoustic ceilings.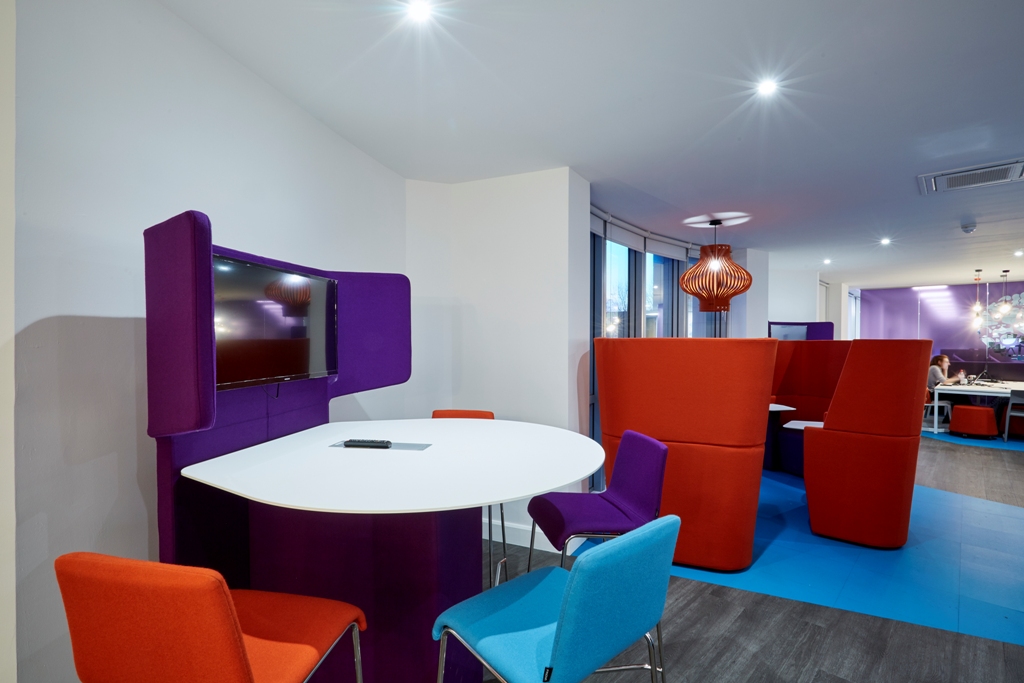 Think desk dividing screens and defined break areas
Desk dividing screens and storage space dividers create a gentle distinction between working areas, plus, offer the combined advantage of multipurpose storage.
These can be designed with modularity and flexibility as a core feature, ideal for dividing open plan offices into reconfigurable work zones without the need for fixed partitions.
Contemplate how you can create privacy with booths and personal hubs
Privacy is a much sought-after luxury in an open plan working environment. An effective workplace design can look to include a range of different spaces to accommodate different ways of working.
Booths
Private workspace booths can reduce noise distraction and disruption even in open office environments and collaborative workspaces.
Private hubs
A simple way to offer privacy in your workspace is to create private hubs in an open plan area. Therefore, creating space for concentration and private conversations.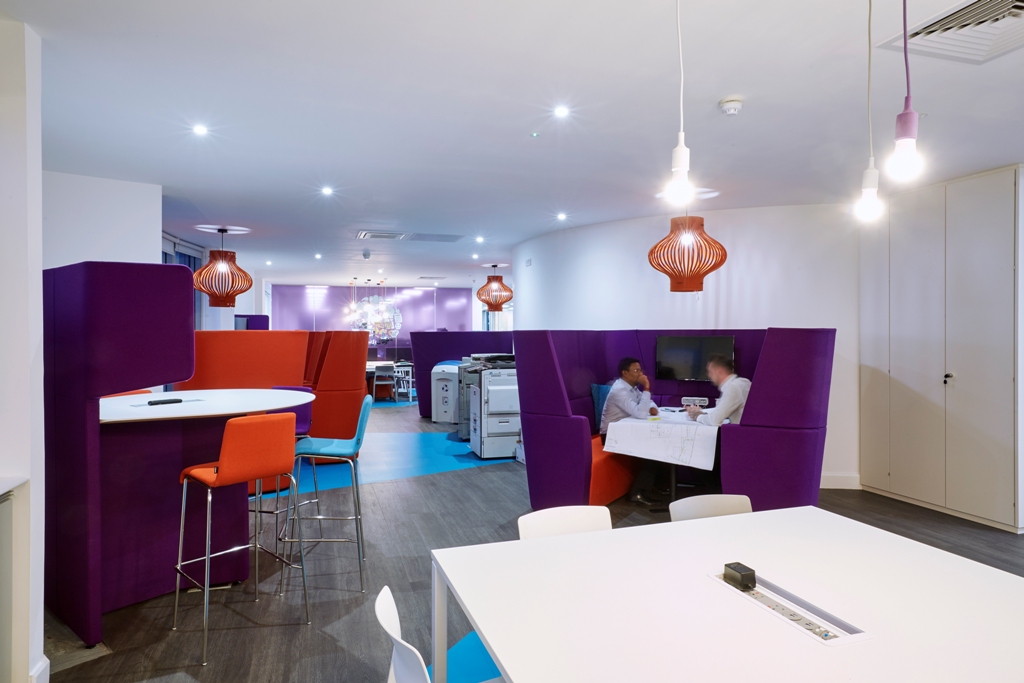 Balance business efficiency and wellbeing of employees
The turnover of furniture is now said to be around 3-5 years over above its previous 10 years. As product cycles shorten, office design is seeking to balance business efficiency with the psychological comfort, health and wellbeing of employees.
The central hub of your business: Your workspace
Your workplace can still blend the balance of hybrid working from home and office functionality by creating a workspace that becomes the hub of your business and builds the opportunity to reconnect and collaborate as teams.
As you consider your return to your office workplace what you want to think about is how you can enable an office design that operates flexibly for you as a business and effectively for your staff.
Thinking about change? Access our free essential guide to your office refurbishment
We've compiled 'An Essential Guide to Your Office Refurbishment' and it's available for you to download for free.
Included within our e-book is:
Preparing your refurbishment brief
Selecting the right project team
Timing it right & avoiding disruption
Legal requirements
You can download our FREE refurbishment guide here.
We are industry experts with over 20 years of experience in office design, refurbishment and fit out specialists working within London, Surrey, Sussex and the South East. Get in touch and find out how we can help you to create the right workspace.
Want to see more from us? Visit our case studies.