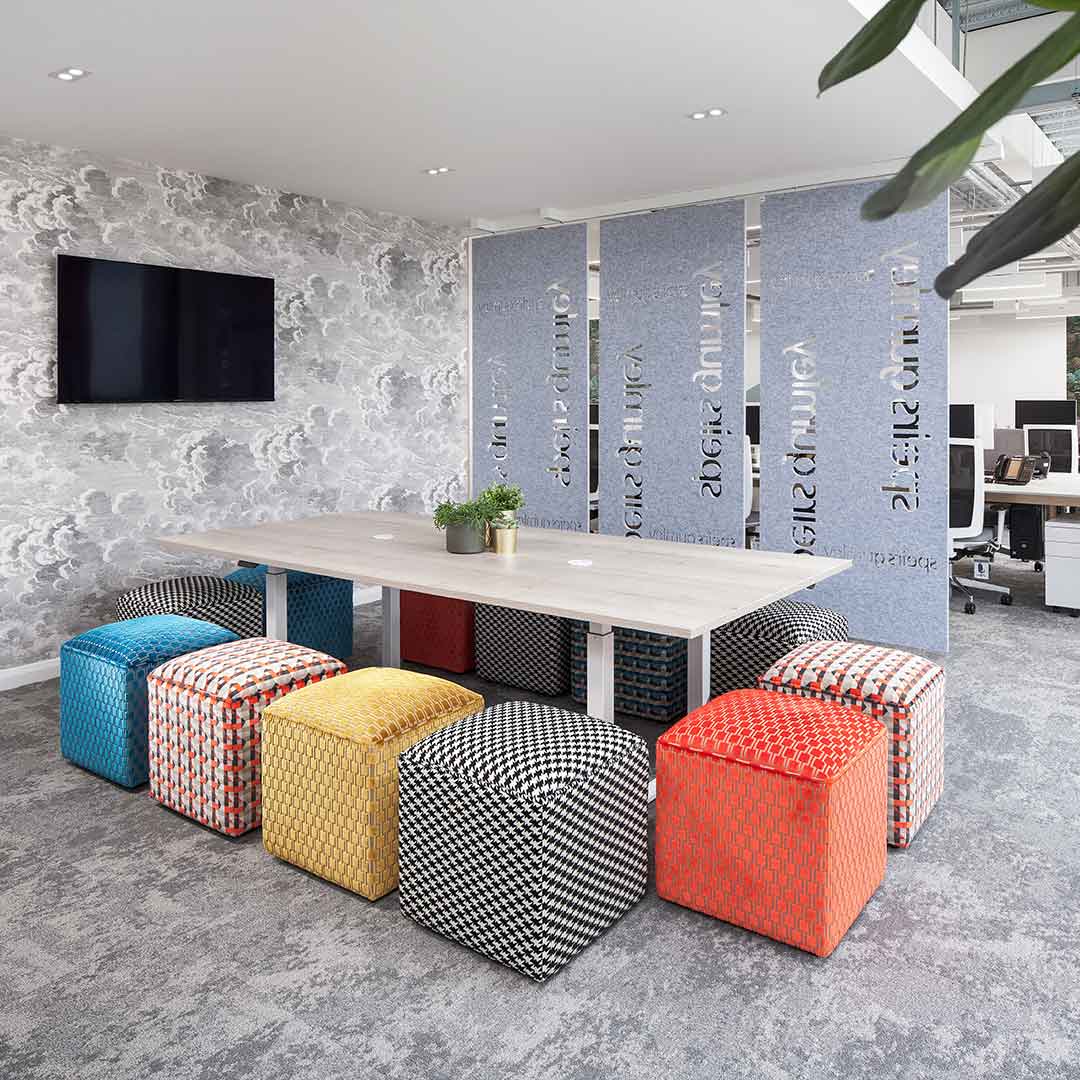 With showrooms now open and workspaces slowly re-introducing people back into the office we're taking big strides to move positively forward.
Having the right working environment for your employees and staff directly promotes collaborative, productive and interactive spaces.
Shaping your workspace can utilise simple yet transformative options to reconfigure an office space that aligns with your business needs and acts as inspiration to your workforce.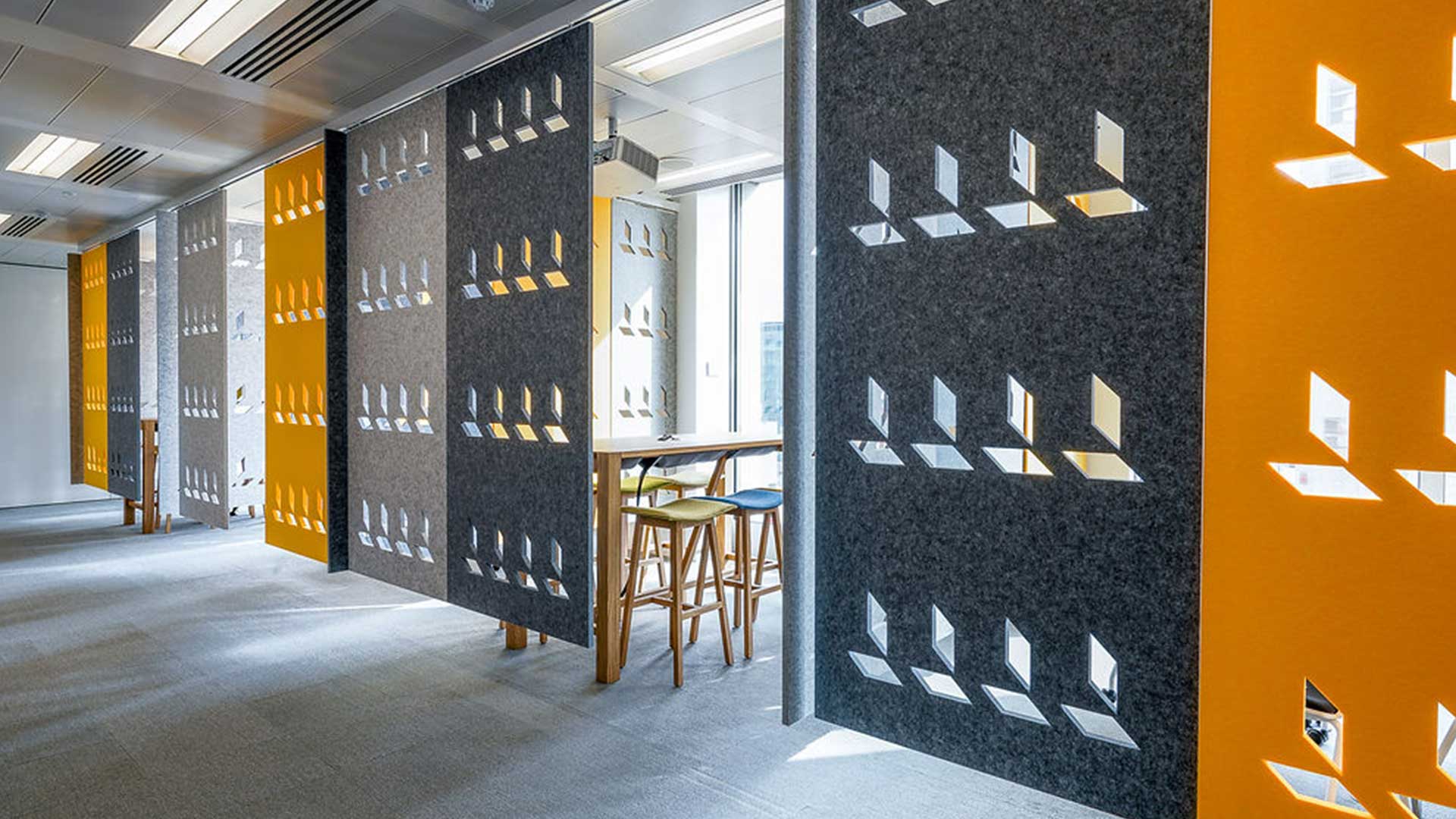 Configuring a Room: Moving Walls and Sliding Panels
Seeking the right opportunity for your space can change the dynamics of a room. Super-slim glass gliding walls, gliding panels, straight sliding doors and folding glass walls can offer flexibility and adaptive solutions to suit your business requirements.
Available in many finishes to suit your style these versatile options can also be usable surfaces that can be written on, pinned to and also to assist in blocking sound. Highly suitable for agile, active and shared spaces.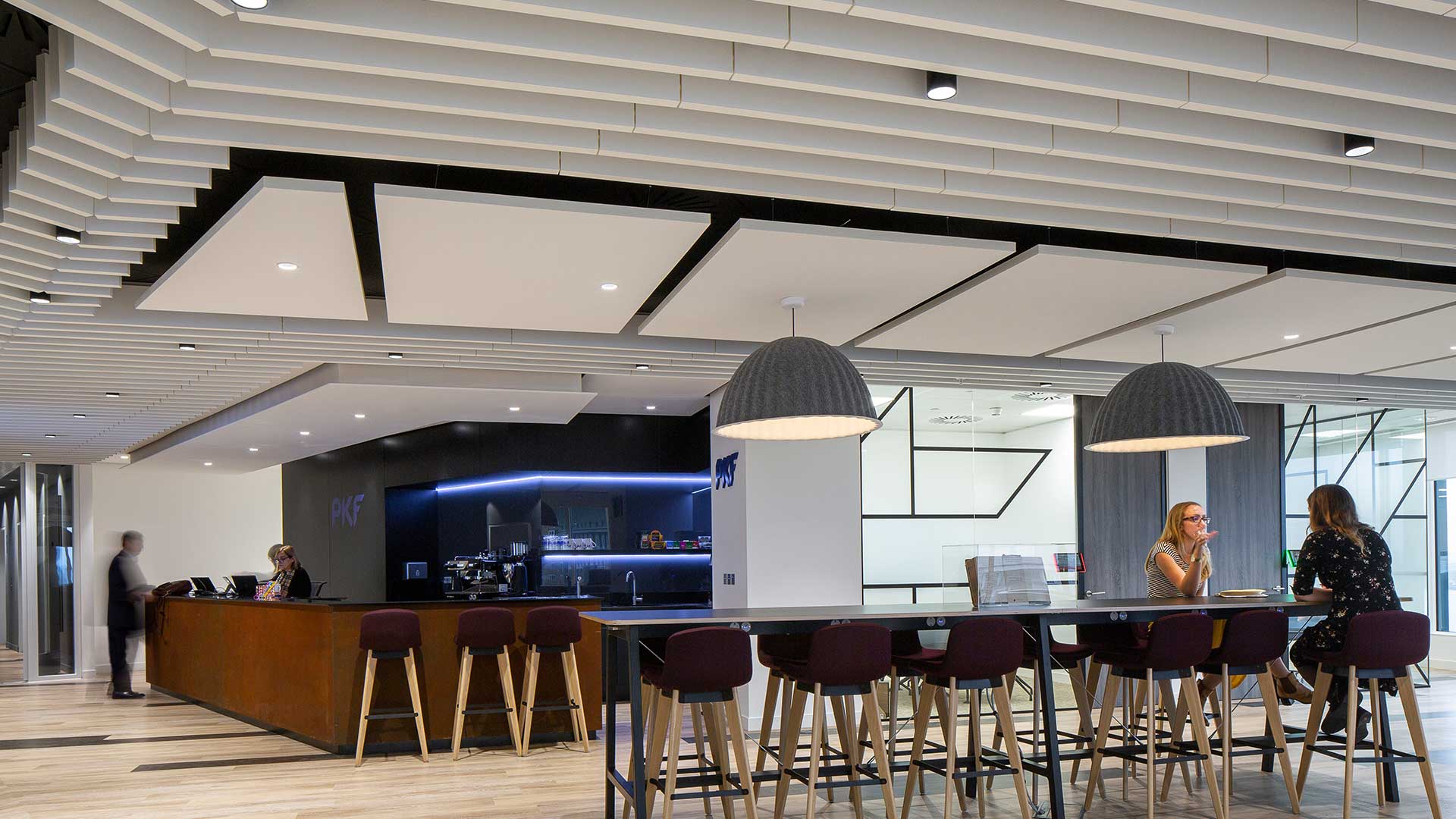 Block Sound with The Right Acoustics: Practical and Artistic
Finely tuning your open office space could simply mean creating comfort by blocking out, absorbing and covering sound which looks to reduce distractions, encourages privacy and boosts wellbeing with acoustic moving walls, panels, rafts and baffles, acoustic and modular seating, digital sound masking, acoustic wall and ceiling slats.
Not just a practical solution but one that can also enhance the artistic landscape of a room too.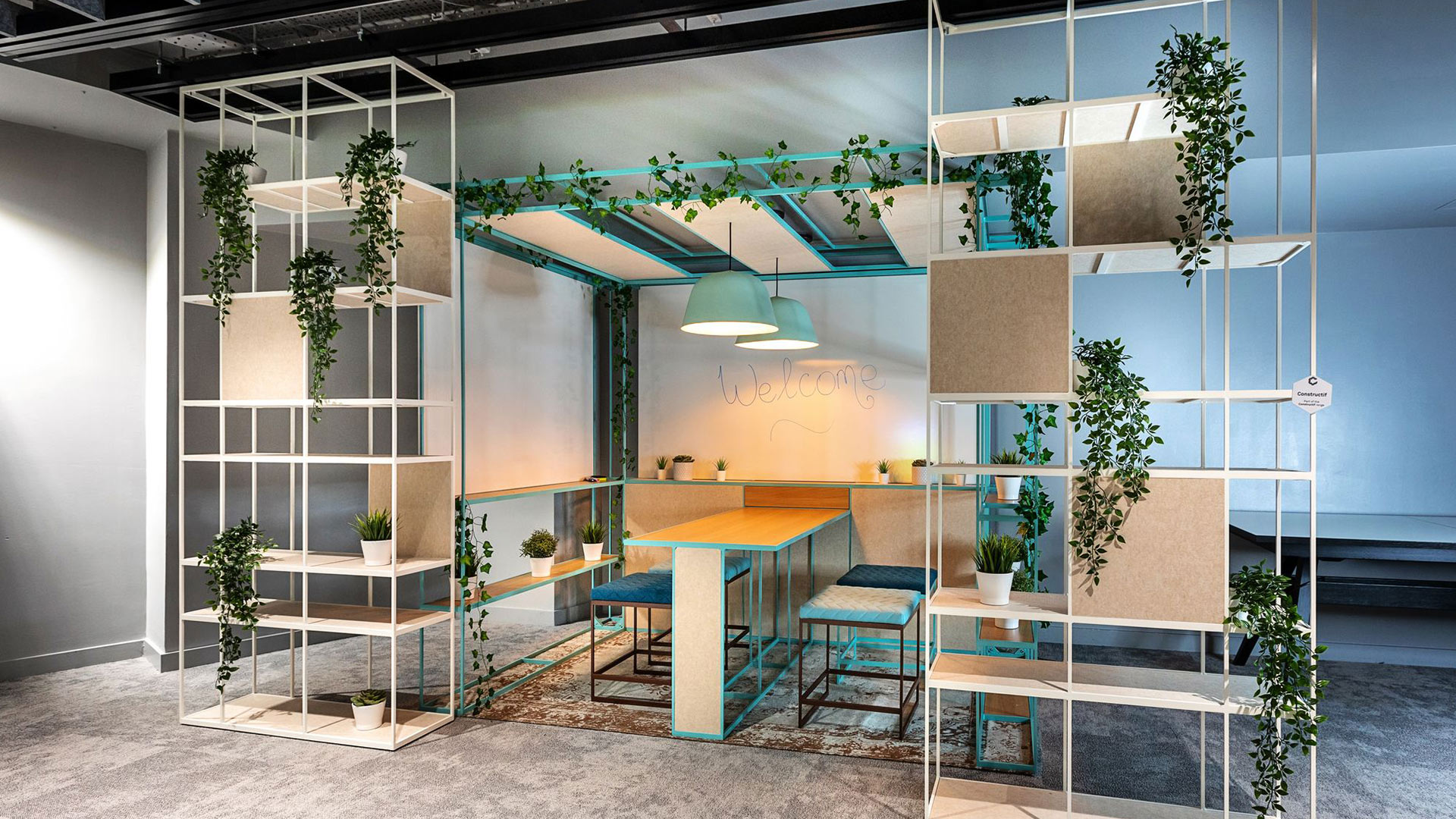 Define Areas and Workspaces: Steel Grids and Modular Systems
Open grid steel frames and modular grid systems can help to structure areas and workspaces to enable additional work room and storage.
Beyond storage these are ideal for breaking up zones and crafting spaces that allow for flexible working and statement looks.
Choose from standard size ranges or craft your own bespoke options to highlight work areas and define multifunctional workspaces with fully recyclable components.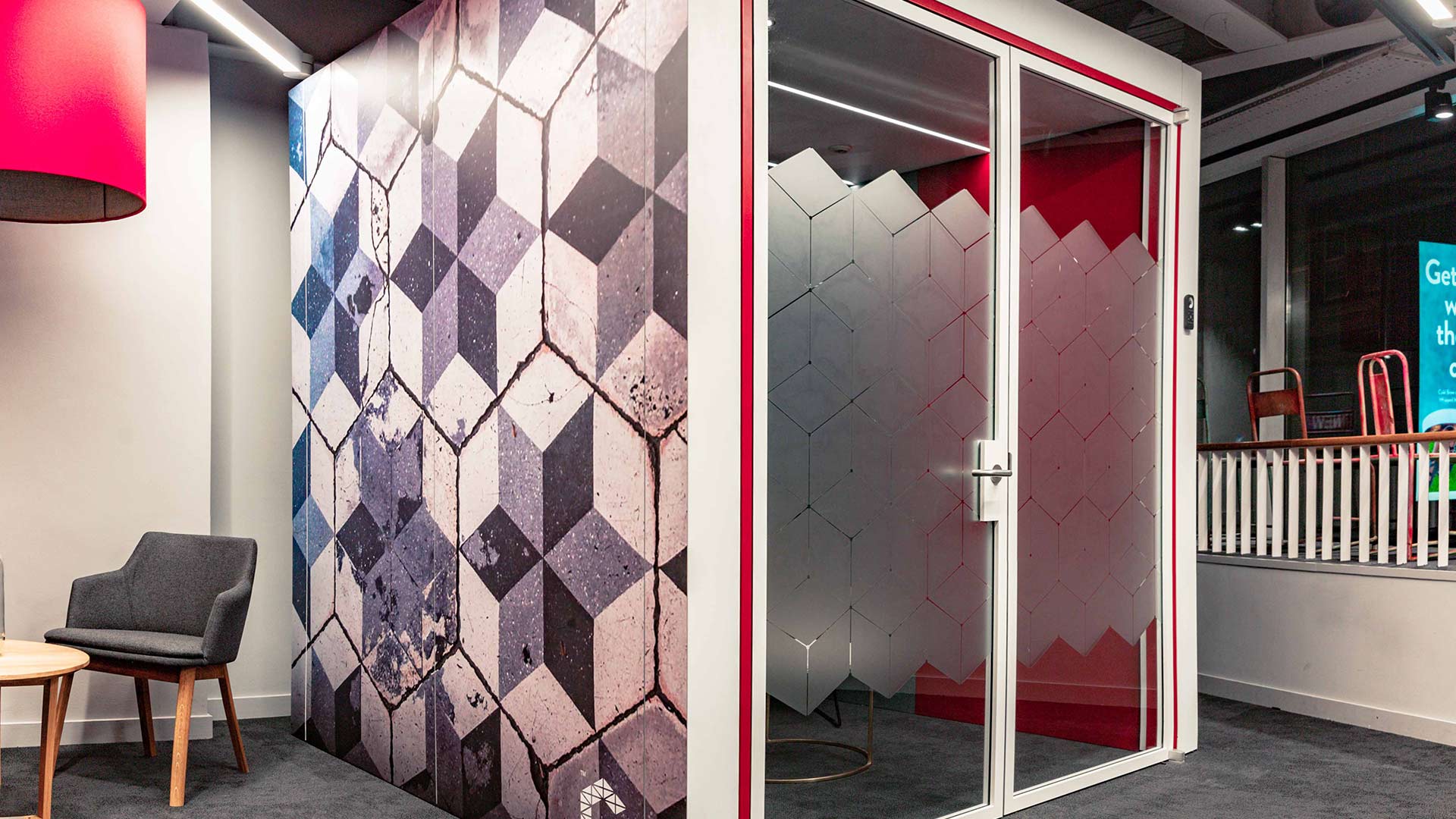 Creating Privacy: Quiet Spaces and Meeting Zones
Ever an important introduction within open plan and flexible workspaces, booths and acoustic rooms are the perfect complimentary partner when you're wanting to offer a range of working environments for meetings or quiet areas for work that demands and challenges within an otherwise busy room.
Modules include standard features such as; air conditioning, lighting, power units and Class A interior acoustic panels. They're available with RAL colours, magnetic graphics and with manifestation available on glass components as exterior finishes.
Booths offer additional clip on accessories, are designed to deliver a 10-year lifespan under normal conditions, come with a 5-year warranty and are 100% recyclable.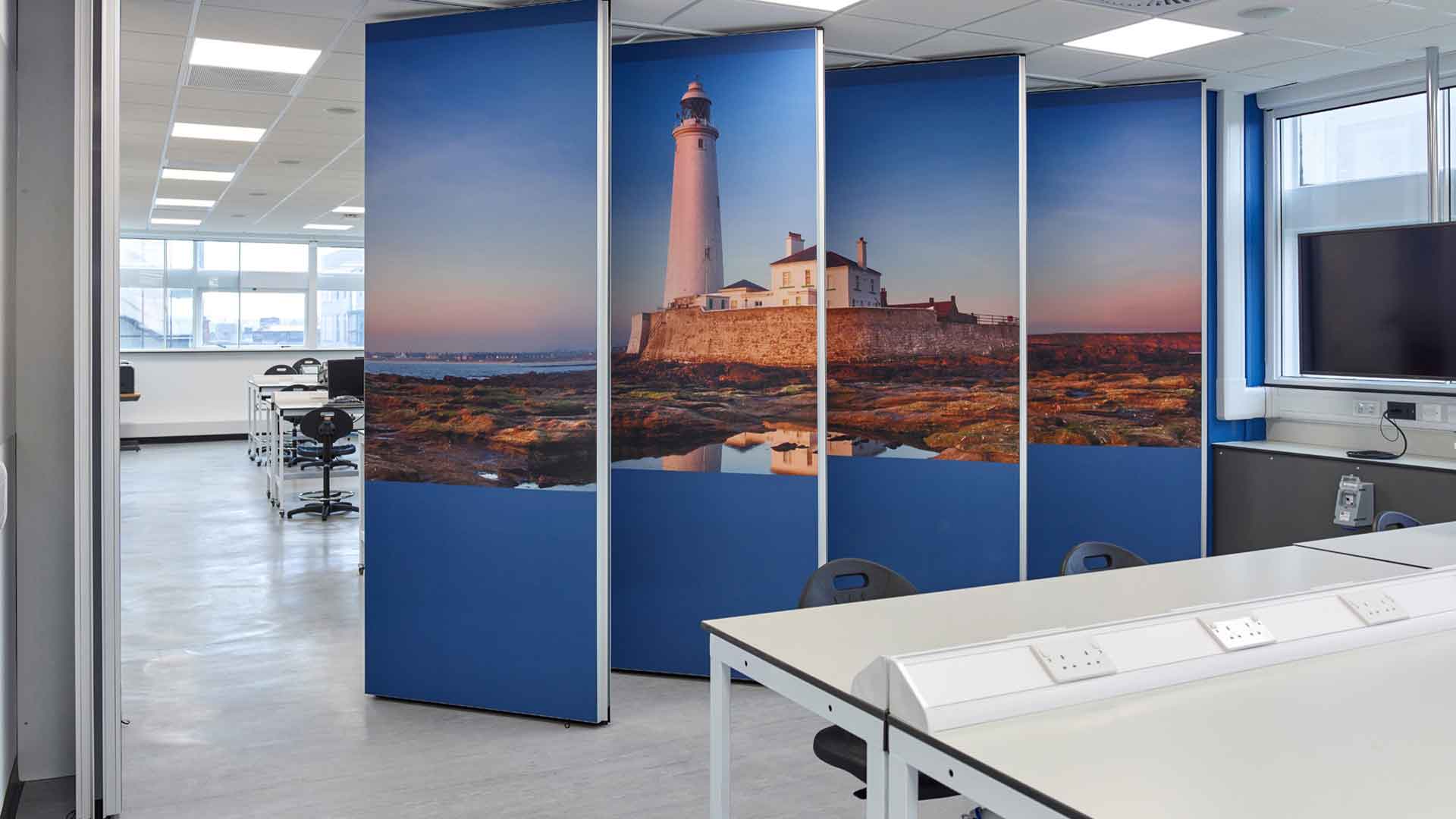 Bring in The Experts: Knowing How to Transform Your Space
Transforming your open plan workspace can bring together a multitude of office functions to encourage collaboration but to also introduce privacy when it's needed.
Working with leading suppliers we can offer our reputable resources, materials, expertise and experience and help you in making the right decision for your office design and work to match your ideal refurbishment criteria.
To learn more about us you can view our case studies here and download our FREE refurbishment eGuide here.
Need help reconfiguring your workspace? We are industry experts with over 20 years of experience in office design, refurbishment and fit out specialists working within London, Surrey, Sussex and the South East. Get in touch and find out how we can help you.