Peeling back the curtain on our case studies and our business we've combined what we've been up to this year and have hand selected X4 very different yet equally fascinating case studies to share and highlight with you.
Each one had a unique and defining brief, successful outcome for both the client and the end user, plus, offered us the opportunity to work with some exciting commercial businesses and educational facilities as well giving us the ability to flex our 20 + years' worth of experience and expertise.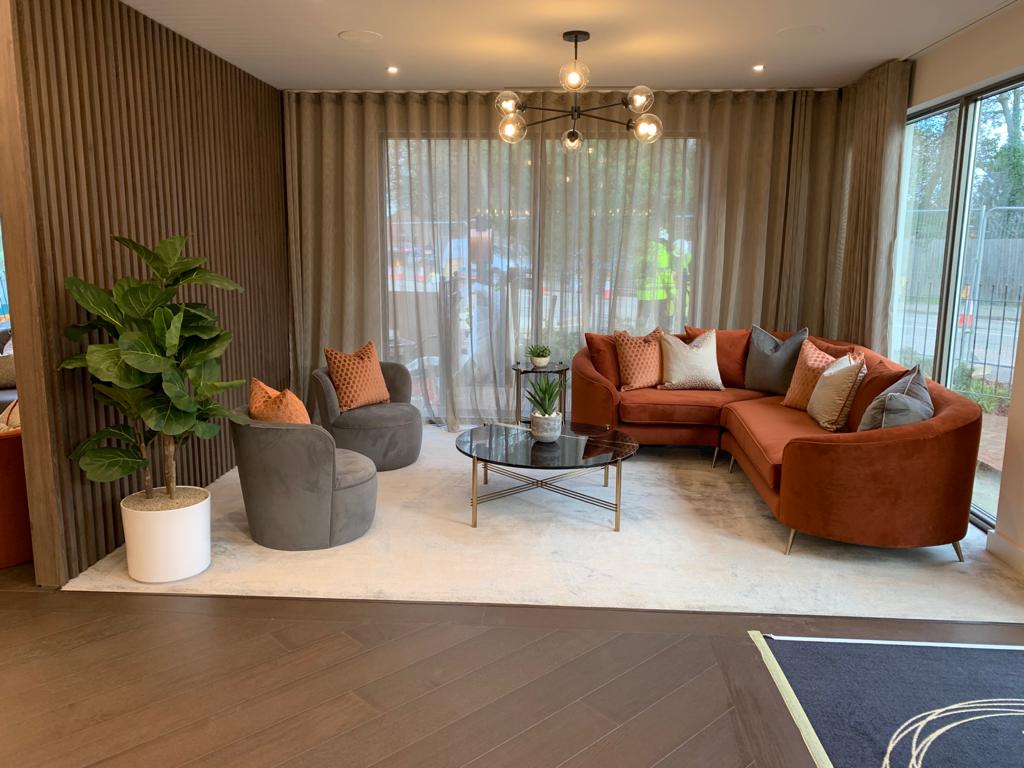 1. Two- Storey Luxury Showroom and Apartment Refurbishment for Berkeley Homes, Staines
The Project
We were instructed to undertake the transformative fit out of a two-storey bare shell cabin on behalf of Berkeley Homes Group within their new site based in Staines.
The Client
As a group with a holistic approach and vision to positively impact communities and the natural space which they reside within: the aim was to create a ground floor sales and marketing suite to greet prospective purchasers and a 1st Floor 2-bedroom showroom apartment.
The Goal and Brief
Was to build a suite for the sales team to be able to instruct viewings with potential buyers which demonstrated the proposed finished look, quality and standard of apartments for sale within the group and location itself.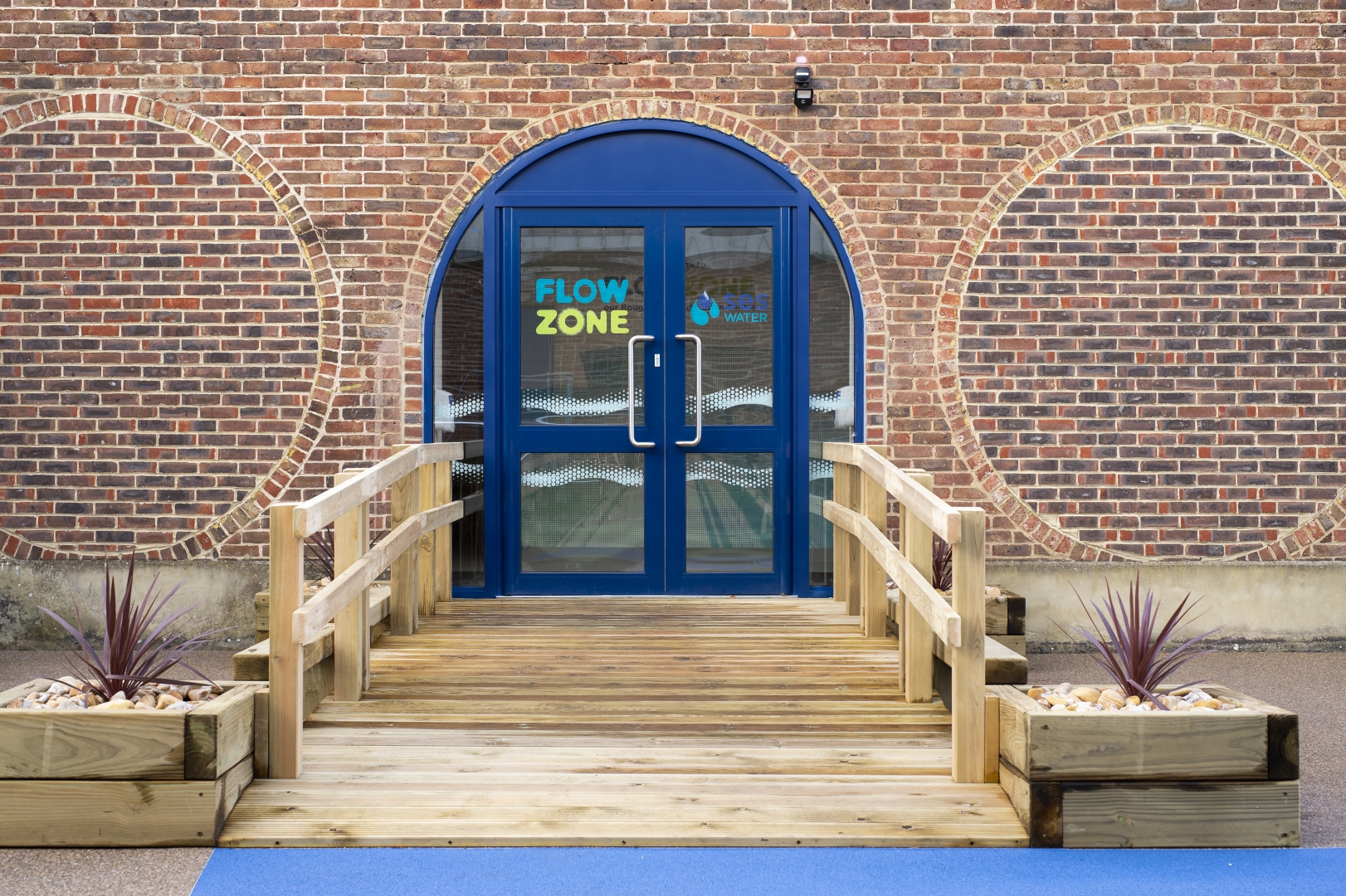 The Project
We were instructed to strip out an old dis-used plant area and to design and transform it into an educational visitor centre where they host school visits, community groups and corporate companies that can take advantage of the facilities for meetings and team building events.
The Client
SES Water Bough Beech says, "It's essential that as good citizens, everyone knows where water comes from, understands its importance and the pressures our water resources are under.
We believe it is really important to educate everyone about the value of this most important resource and so have invested in a brand new, state -of-the-art education centre at Bough Beech to build on our already very successful education programme."
The Goal and Brief
Our overall goal as a specialist refurbishment fit out company was to build an area so that children could come and learn about where water comes from, water treatment and water efficiency, enjoy a sensory experience and more on water conservation.

3. Refurbishment and Restoration of Oberon Fields Sports Pavilion, Chatsworth Schools, Wimbledon
The Project
Oberon Fields in total spans a nine-acre site that now provides a beautifully refurbished pavilion and renovated clock tower from 1931.
The site was redeveloped to become a hub for curriculum, enrichment, with teaching spaces for outdoor learning, performing arts and cookery as well as renovating the changing rooms for both boys and girls, plus, developing the capacity for extra-curricular and social events.
The Goal and Brief
Our project for our client Chatsworth Schools was to refurbish and restore the Oberon Fields Sports Pavilion both internally and externally.
The goal was to carry out area works to a specification that would allow the school to start using the building to its full potential and beyond.

4. Bespoke "Pop Up" Museum Showcasing the Story of Eastbourne
The Project
Through the project works we carried out we were able to assist Eastbourne Borough Council in revamping a tired space into The Story of Eastbourne that now conveys 150,000 years of history to its visitors, guests, schools and pre-booked groups.
The Client
'This new exhibition will lead you on a journey through Eastbourne's History. It may take twists and turns that you don't expect and there will be some surprises along the way. It is a celebration of storytelling from the people of Eastbourne. A story through their objects, their words, their legacies and even their bones. It is a tale full of mystery, intrigue, faith, fortune, love, war and magic.'
The Goal & Brief
Working closely alongside Eastbourne council's museum staff, Trevor Blake Fit Out were tasked with transforming a dilapidated shop into a welcoming and interesting, interactive environment for guests and visitors that incorporated ideas from existing employees and bought them to life to offer a modernised and usable space for visitors.
What makes it for us is taking the clients vision and creating the reality for them not just in the glossy end result but also in a practical and functional way too. Each and every fit out and refurbishment project is a journey that enables us to support and guide our clients through the process from their design brief right the way to achieving their project goals.
Check in with us today for further advice or book in a quote by sending us an email or by calling us directly on 01293 775509.
You can visit our case studies and additional articles with industry know how and insights here.
Industry experts with over 20 years of experience in office design, refurbishment and fit out specialists working within London, Surrey, Sussex and the South East.