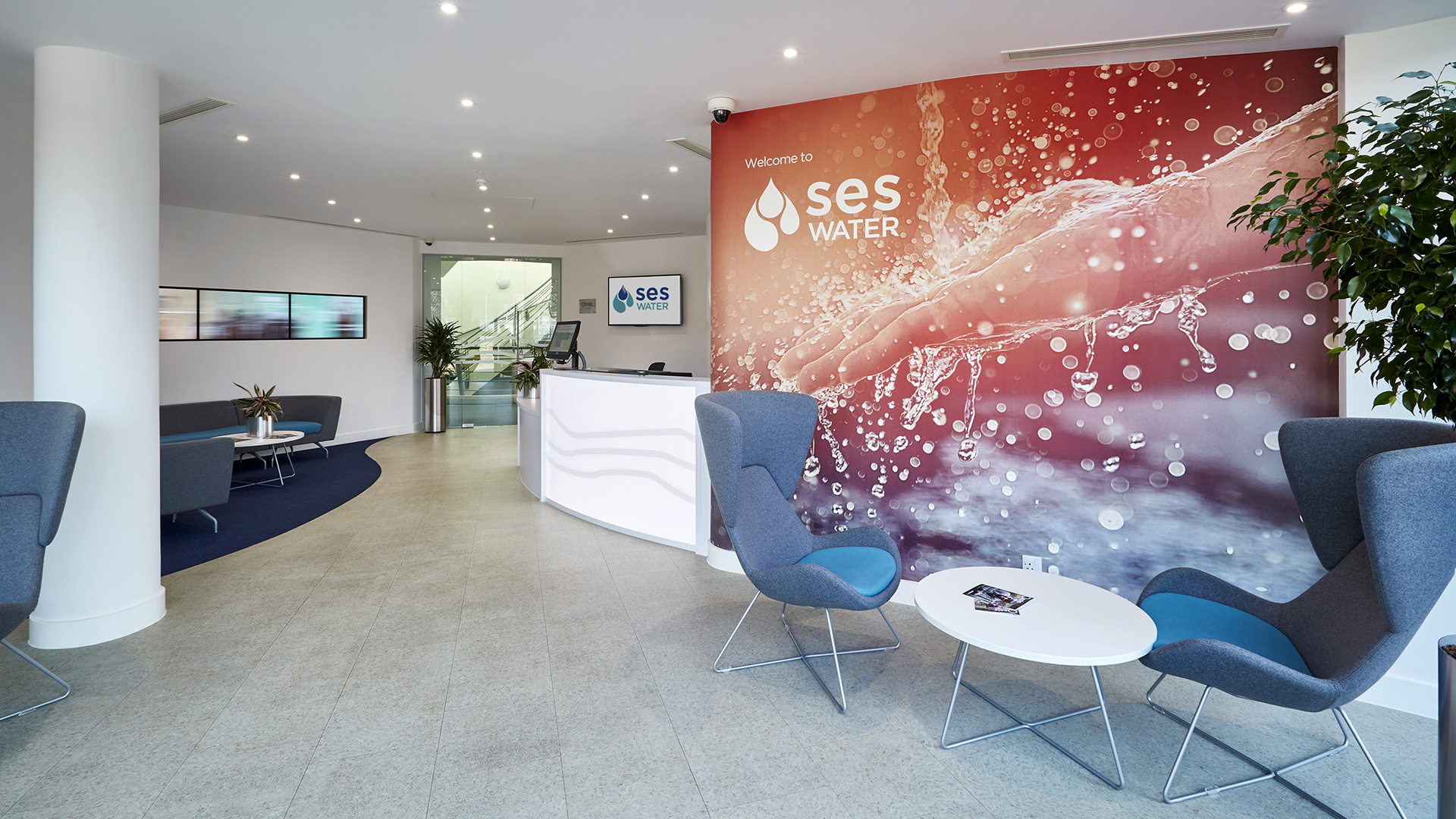 The impactful benefit of reconfiguring and repurposing your commercial workspace encourages a positive culture and the well-being of your workforce as well as reflecting your business and brand.
Whilst the working reality for many exists of a mixture of hybrid and remote working as phased or rotational returns are introduced – many companies are looking at the suitability of their workplace layouts and how their internal sections are divided to suit the needs of their business but also of their staff too.
Hot desking workstations, quiet areas, meeting rooms, kitchenettes and collaborative spaces heighten working interactions but also allow for the need of the individual as well as the collective.
1) Collaborative Workspaces/Areas
The extreme shift in employees being forced to work from home has increased the belief that the business workplace is the hub and community of today's workforces.
Collaborative workspaces and defined areas enable effortless face to face communications and breakdown barriers between management and their colleagues as well as promoting creativity.
2) Workstations & Quiet Areas
Flexible working areas suit a blend of working styles such as hybrid and agile working with hot desk systems and modular based spaces that can easily be reconfigured for those businesses that are rotating a return of staff and promoting a home/office combination.
Modern commercial business places have moved beyond traditional expectations and desire their spaces to mirror that.
The experience of the workplace for employees is motivated around a mix of working collaboratively as well as a need for quiet and private places dependent on the nature of their work, the individual and teams.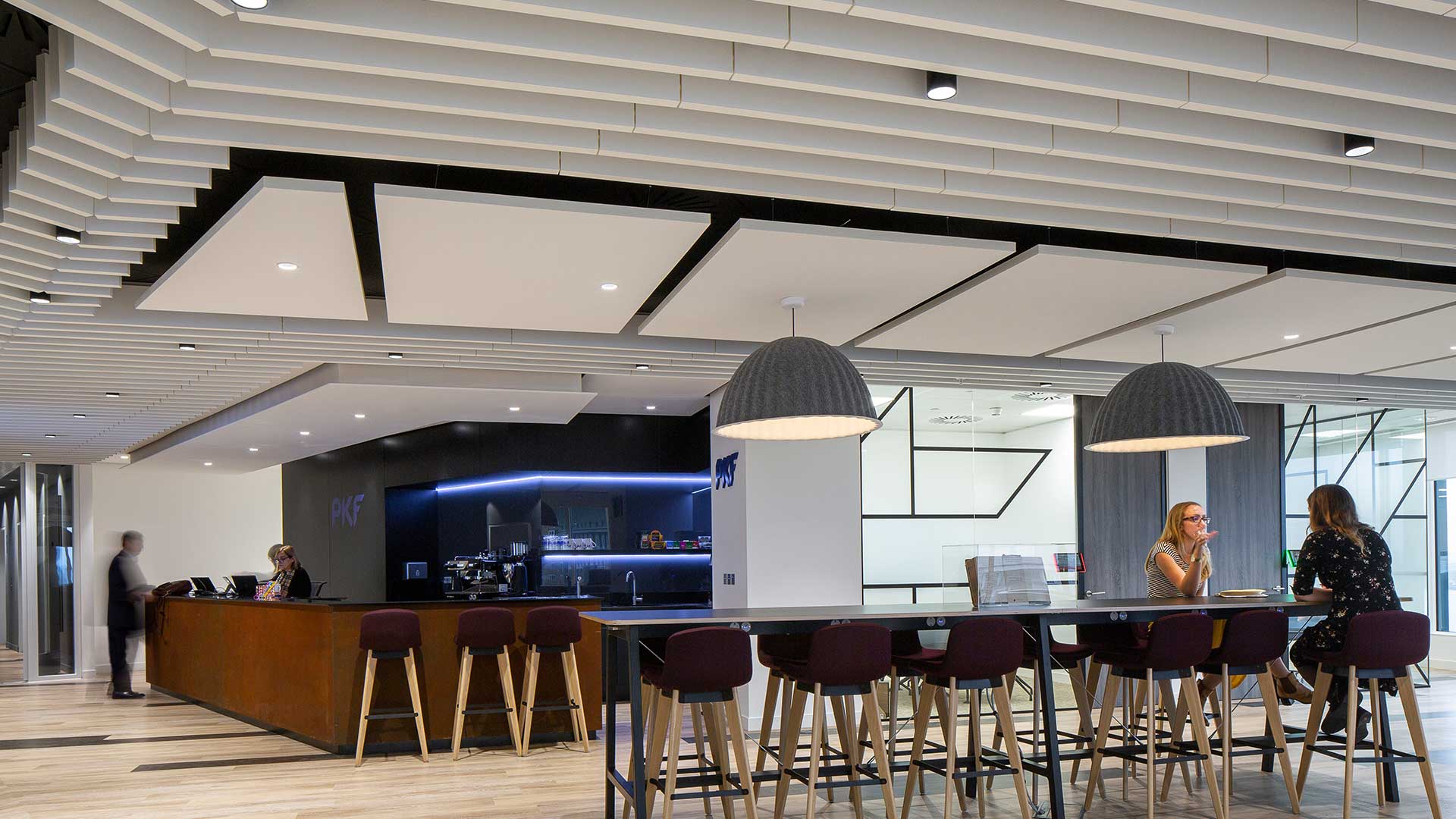 3) It's More Than Just Space: Office Design
Creative industries such as Facebook and Samsung have taken design a step further where they've revealed plans to put employees in a mile-long room and to build vast outdoor areas between floors to encourage interactions of workers -- as they believe the best ideas come from conversations and a meeting of minds from people in differing roles and across levels which offers the opportunity to enhance innovation and to welcome joint working towards a common goal or achievement.
Your work areas can be more than just functional and practical. They can work around your business, culture and reflect the people within it.
4) Meeting Rooms
As you contemplate your office space zones you can also look to break up areas with privacy booths as well as bespoke meeting rooms with acoustics set to protect video conferencing capability that can be separated with moving walls, folding/sliding partitions or glass panelling to incorporate the need for flexible space and business growth.
5) How You Can Repurpose Existing Rooms
As well as a design that works for your commercial space it's important to choose functional and aesthetic furniture that fulfils your brief and that combines the needs of the user as well as also defining each working section and the ease of maintaining the look along with the practicalities of keeping it clean.
At the concept design phase you can ascertain how to best and effectively manage open area acoustics and look at how to create areas that enable varying ways of working: be it expansive collaborative areas, quiet spaces, hot desk workstations, break out sections, kitchenettes and accessible washroom facilities for all individuals.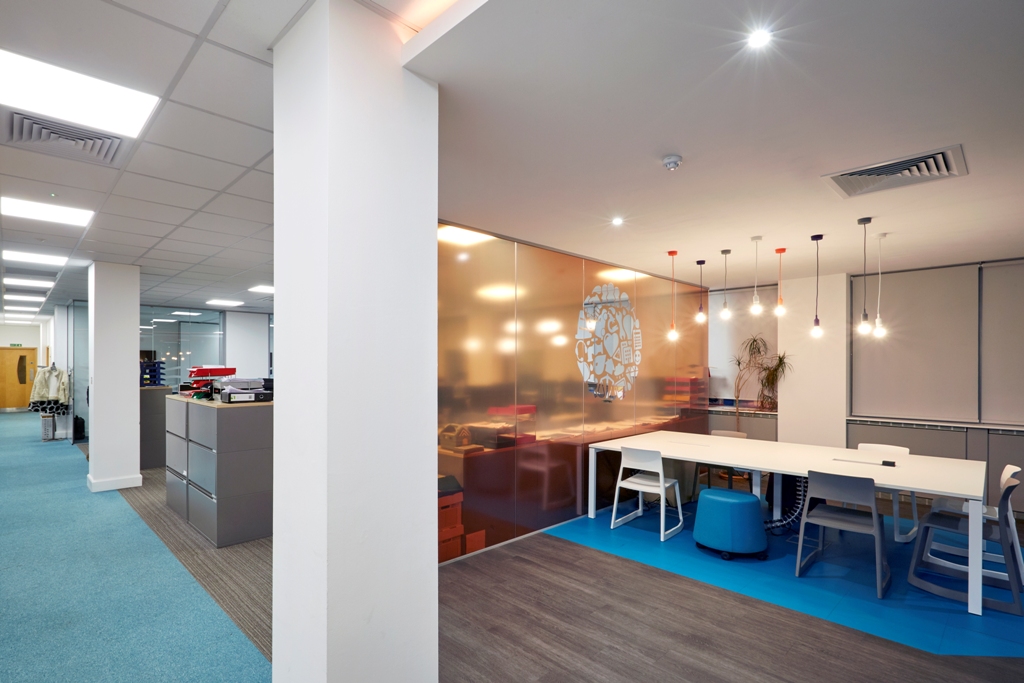 Your office design can look at the working styles of how you work now and how you'd like to encourage staff to work with one another as well as considering the balance of well-being and a healthy workplace along with the flexible nature of hybrid/agile working.
Office design trends are in constant progression with the merge of digital communication patterns and workable space.
Embracing your working style when redesigning and refurbishing your workplace can help to positively reflect your business with multipurpose areas that create defined sections to enhance productivity and performance but that also encourage the individual need for quiet as well as the need for development through group interactions.
Trevor Blake Fit Out are industry experts with over 20 years of experience in office design, refurbishment and fit out specialists working within London, Surrey and the South East.

For more of what we do and how we've achieved it for other client's you can visit our range of case studies here or contact us directly on 01293 775509 or via email at info@trevorblake.co.uk.
Helping to assist and guide commercial businesses and educational bodies transform their workplaces.