Whether you're a commercial business or educational facility you'll want to ensure your washroom refurbishment or fit out meets not only your design needs but that it also complies with the need for functionality of its users too.
Your Washroom Design & Specifications
The practicality of your sanitaryware options such as hard wearing and resistant to water damage products doesn't mean that you can't also have specifications that combine design and aesthetics for the user such as concealed units and panel systems.
Your brief can look at how your space can be best utilised but also how it matches with your brand and business with colour schemes and the style albeit modern or perhaps more traditional in image.
It's also worth taking into high consideration who will be using the washrooms and the privacy needed with separate cubicle details as well as choosing flooring that's easy to clean and maintain.
Beyond budget: contemplating the focus as well as the design are important factors in your washroom refurbishment and fit out.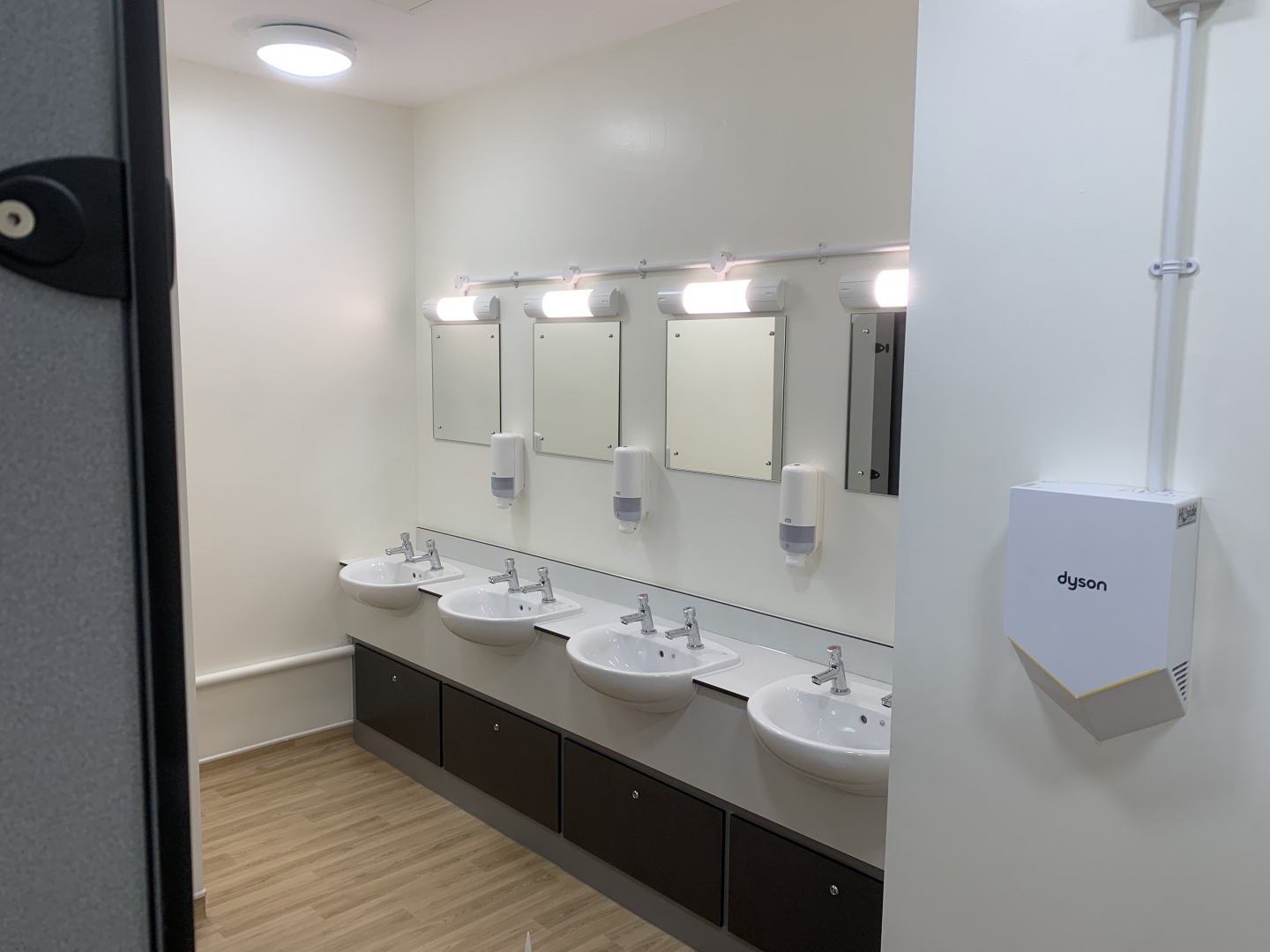 Bespoke & Designer Washroom Features
Like with the case study we share below for an investment business you can look at installing features that are not only practical and user-friendly but that also have minimal touch points to enhance the look and overall appearance of your space but that also consider the need for a healthy environment too.
Bespoke offerings such as shelving units, mirrors and any custom lights along with the mix of modern options such as concealed systems can offer highly durable yet attractive spaces for longevity but also visual impact.
You might have original features you'd like to maintain and for certain elements to be customised so as to align your vision with your company values and mission.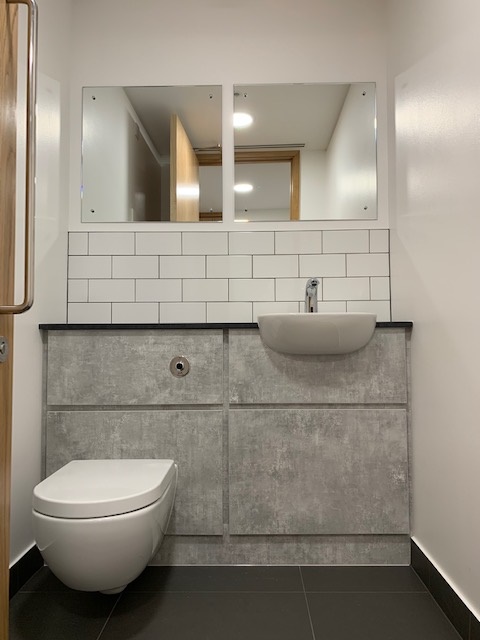 Privacy & Disabled Access
Disabled access is an important priority for every business and educational body as well as establishing private male and female spaces along with accessible toilet rooms.
Planning for the opening of doors outwards, paddle lever taps, grab rails in contrasting colours for those that are visually impaired and fitting disabled access alarms are all ways to ensure ease of use for every individual.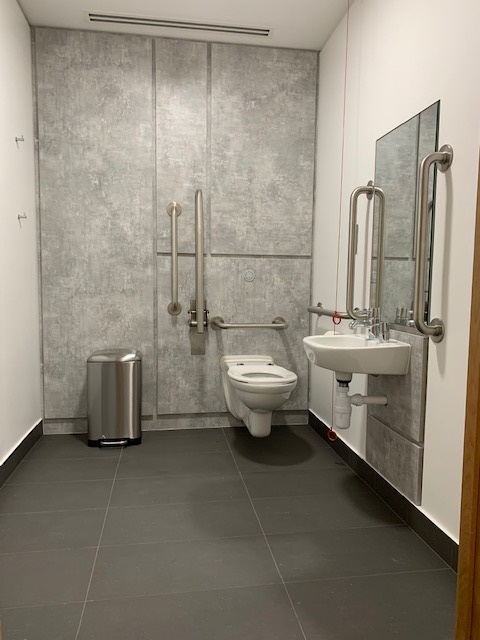 Having The Right Commercial Washroom Facilities
Beyond aesthetics it is essential that businesses provide employees with usable facilities to accommodate the volume of staff and needs of those people including those with disabilities.
You need to ensure as a commercial business that you consider every aspect of what's not only desired but what you're required to provide and to implement these within your design brief to ensure you offer a healthy and safe environment to all.
It's imperative as a business to provide for the welfare, working environment and safety of those utilising your washroom facilities.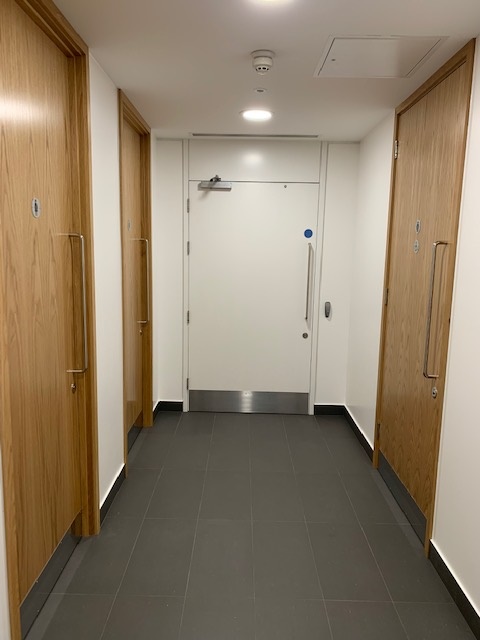 Business Washroom: Case Study Example
A good example of a washroom refurbishment is when we worked with an investment company client and were tasked with the complete fit out of their current washroom area to provide new and bespoke facilities to create a refreshed, practical & user-friendly environment.
To see the full case study, results and pictures, click here.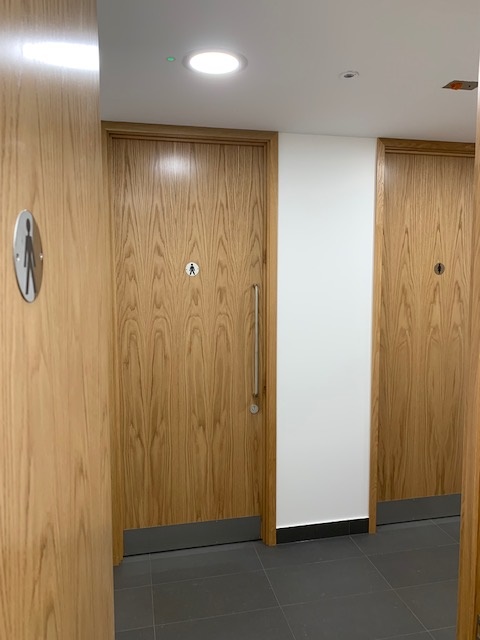 What Trevor Blake Fit Out Can Do For You
When we work with our clients we offer you a point of contact with your very own project manager to take your project from the starting point through to successfully completing your brief to your desired outcome.
We look at all of your washroom expectations whilst matching your unique specifications to reflect who you are as a commercial business or educational body.
We evaluate and action all options and requirements from assessing your available space through to; flooring, walls & ceilings, product selection and installation, stripping out, plumbing, electrical work and carpentry along with any painting and decorating.
If you need guidance on planning and carrying out your next washroom refurbishment project, Trevor Blake Fit Out are industry experts with over 20 years of experience in office design, refurbishment and are fit out specialists working within London, Surrey and the South East.

To view all of our case studies click here.
We help to guide and assist commercial businesses and educational facilities to transform their workspaces.