Flexible, hybrid and agile working office designs are more than their namesakes and boldly allow for innovative ways to design office set ups that efficiently utilise space, drive performance with flow and can even benefit your business operating costs.
But which one suits your business and brand and do you even need to choose one over another?
Let's evaluate the meaning of each one and what that means to you when you're contemplating your own preferred office design within your business that reflects the working style of your workforce and benefits your culture as a whole.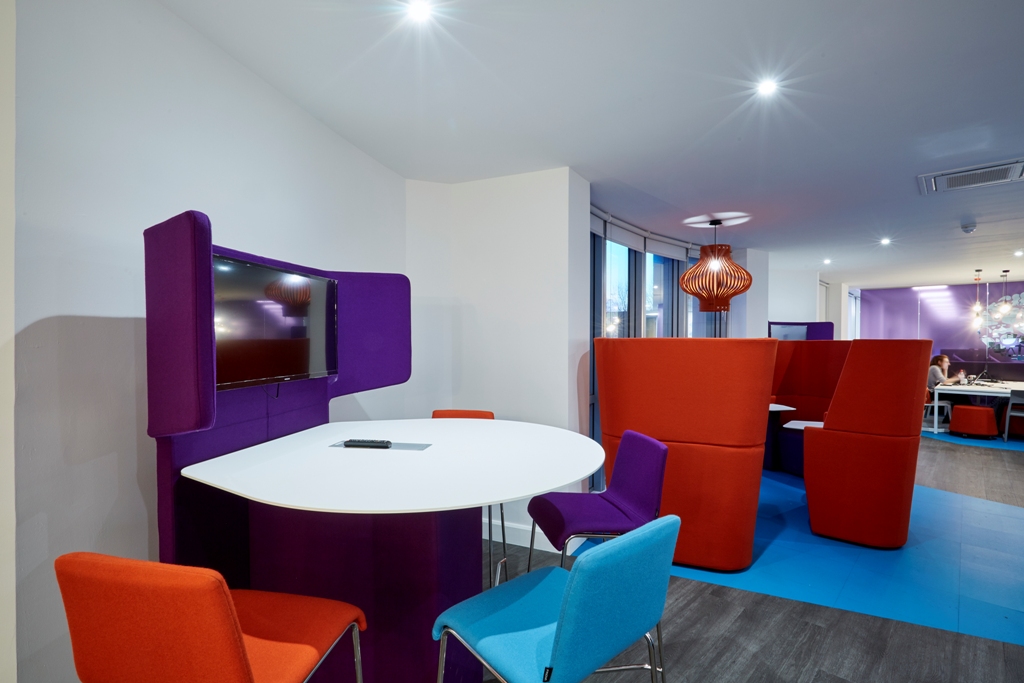 Agile Working
Perfectly equipped agile working can create flow between working zones and areas built to promote team work and group meetings as well as to serve diverse and preferred working styles of individuals within the workforce.
Agile working can be styled to match your brand and business as it stands today and as it evolves. The questions you'll need to ask yourself surrounding your current business workplace design is;
Does it suit how you function on a daily basis?
Does it lend itself to growth and the evolution of your business?
Can your employees come in and hit the ground running so they can be productive and within an easy environment that offers a space for them to do so?
Would you be comfortable welcoming guests in?
Can you attract and retain the expectations of today's talent when you're recruiting for your business?
Does it match your business need and that of the flow of how your business cohesively needs to work together?
Answering questions such as these above can assist in identifying where design gaps may well be within your workspace and the impact of this directly upon your business and its day to day functioning.
You can see the transformational and in depth benefits in our previous blog about agile office designs.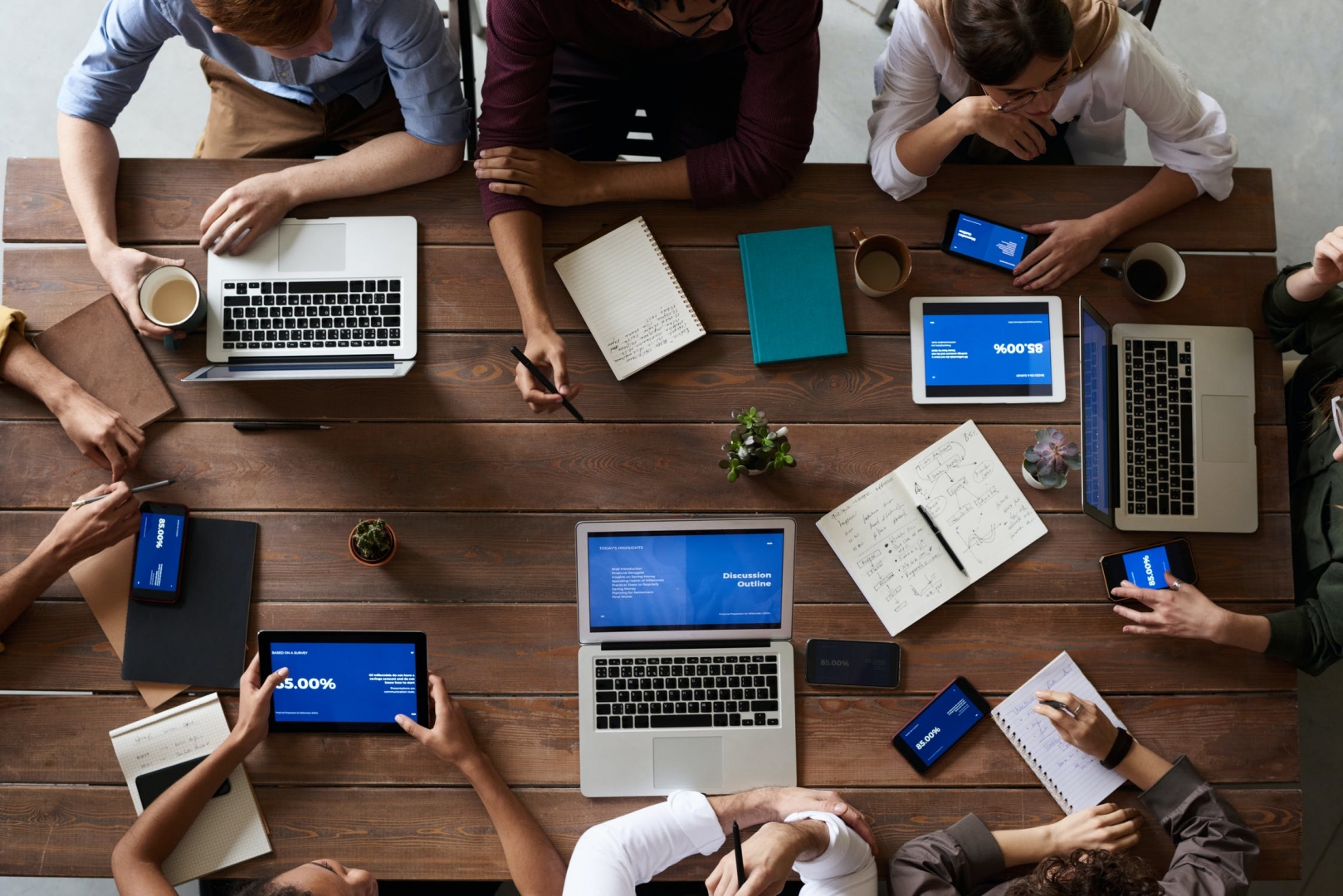 Flexible Working
A must have since the start of the pandemic and one which has highlighted to employers and businesses that can be successfully achieved but also balanced within the workspace with styles that can blend well with flexible working such as hybrid and agile office designs.
This design mould isn't going anywhere and is a trend that's set to continue to shape 2022 within office design too.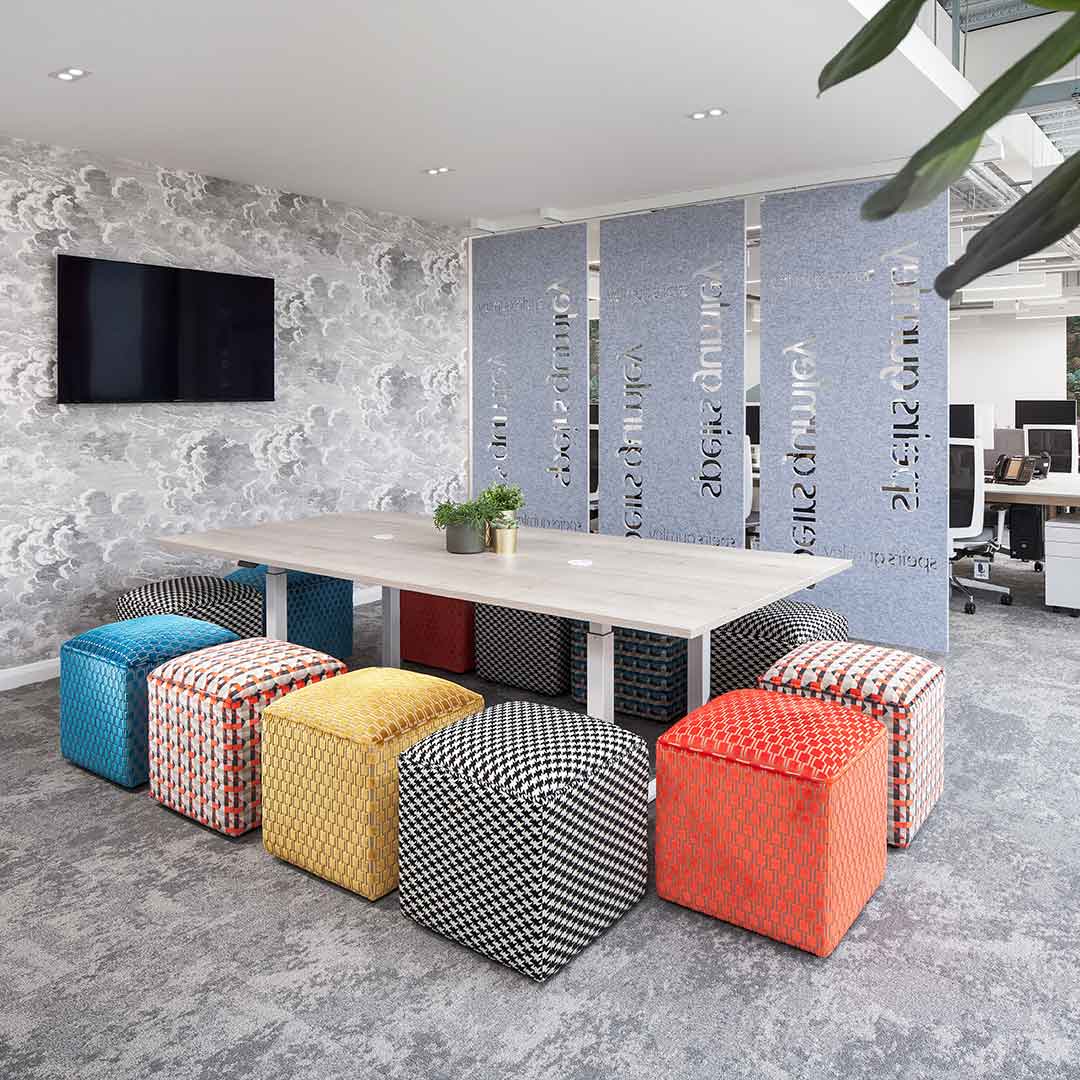 Hybrid Working
A mix of remote, home and office-based working, this style can lend itself to both flexible and agile working which offers businesses the opportunity to embrace an office design which may benefit the utilisation of; hot desks, touch down spaces, collaborative spaces, private booths for video calls and focus heavy work and communal areas that can offer more than one function.
The Perfect Working Office Design Blend?
Whether you're contemplating an office fit out or an office refurbishment to find your perfect workspace design you'll want to allow for your employees and colleagues individual working styles.
In addition to this you'll want to carefully look at incorporating a design that seamlessly streamlines your business processes within your working office space.
The right design for you lies within analysing and evaluating your current workspace design and where the gaps are to pave the way forward for improvements and achieving the desired layout results for you, your budget and the people within your business.
Trevor Blake Fit Out are industry experts with over 20 years of experience in office design, refurbishment and fit out specialists working within London, Surrey and the South East.

For more of what we do and how we've achieved it for other client's you can visit our range of case studies here or contact us directly on 01293 775509 or via email at info@trevorblake.co.uk.
Helping to assist and guide commercial businesses and educational bodies transform and build their workplaces.