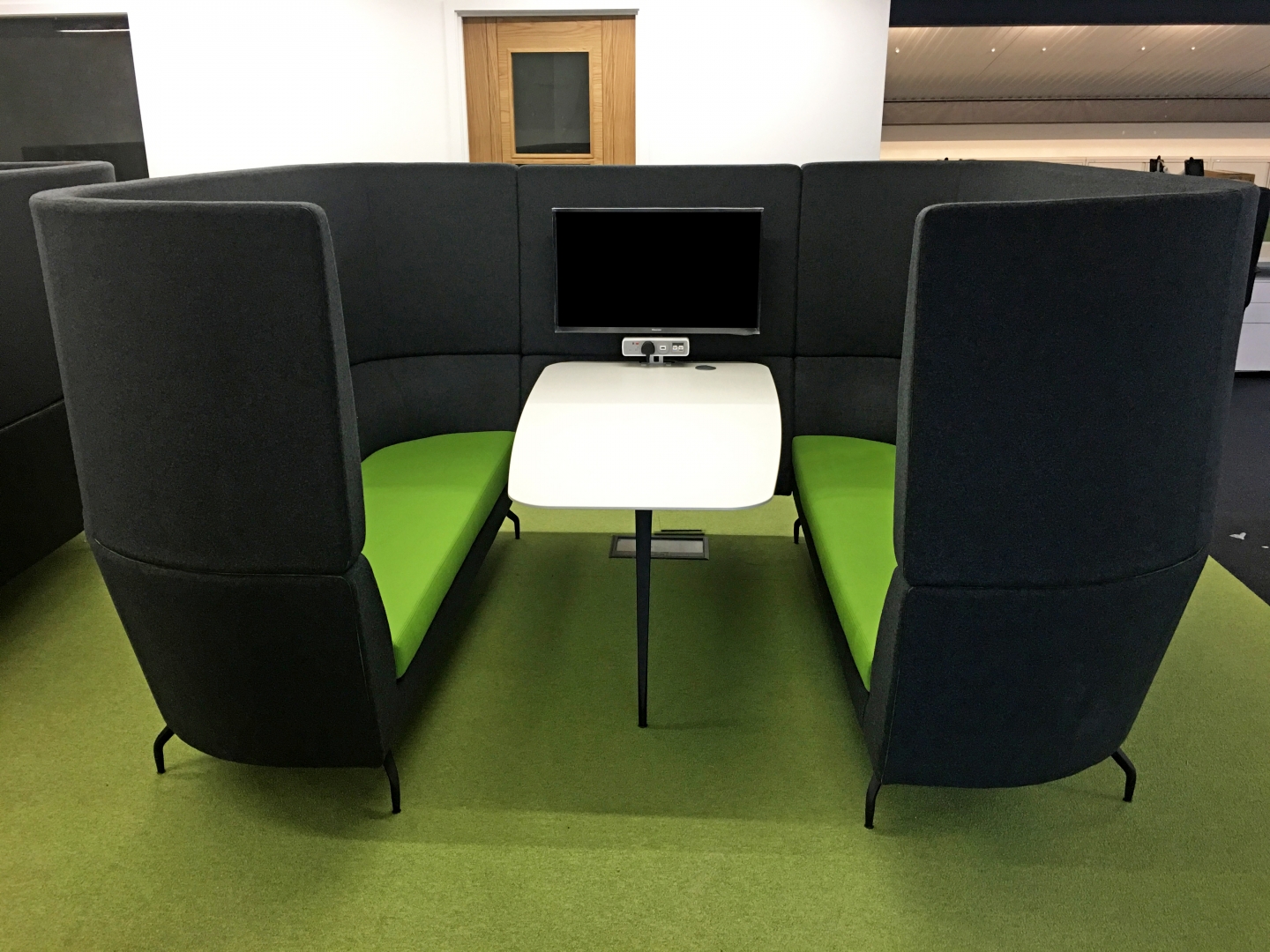 Your office space is a key ingredient to providing your employees and staff members areas to collaborate, inspire and create within. Designing workplaces that promote and reflect your culture and how people like to work highlights productivity, wellbeing and innovative opportunity.
Planning your office design with experienced professionals allows you to make the best use of your space, to modify areas and to harness the most of the square footage you have available providing a welcoming workspace for guests and a productive environment for employees and colleagues.
1) Agile, Hybrid and Flexible Office Spaces
With the use of moveable screens, free-standing office dividers and partitions you can embrace multi-use products that can be used to separate/divide space for variable sized meetings and work sections but that also can provide an area for presentations to be displayed upon as well as whiteboard designs for teams and co-working brainstorming sessions.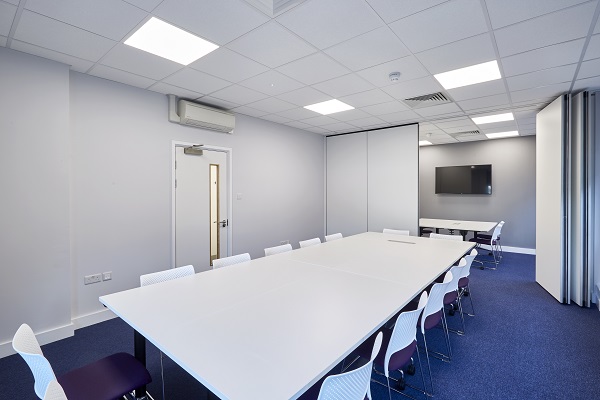 2) Make the Most of Multifunctional Furniture
Choosing pieces of furniture such as multifunctional chairs and moveable desks in common areas can allow for spaces to be flexible to the need of team meetings, larger group collaborations and opportunistic encounters with co-workers from differing divisions within the same building and company.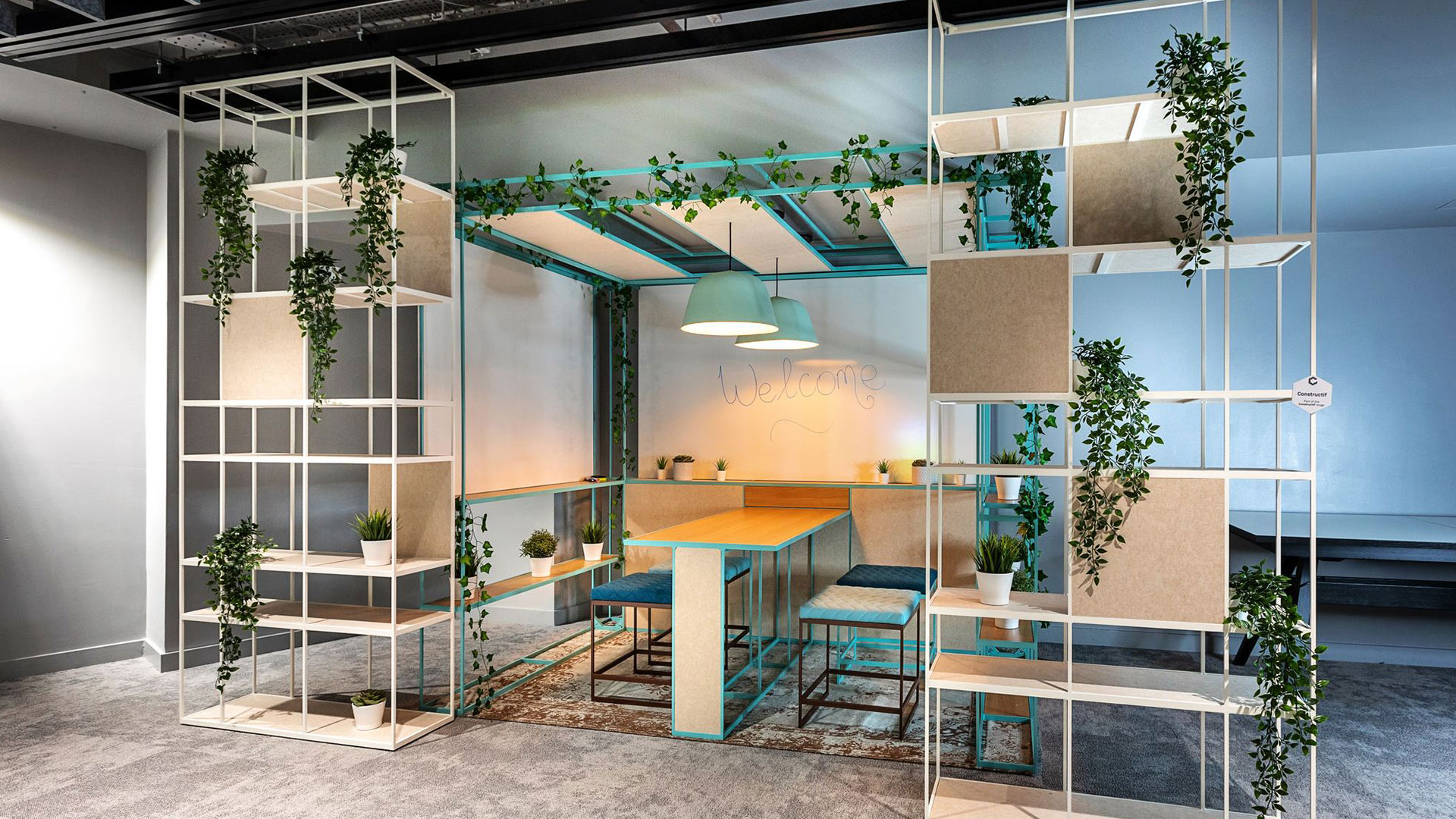 3) Choose Smart Storage Solutions
Use partitions for storage and options to hide wiring in walls and ceilings so you can build an area that is clutter free and free from unsightly wires.
Doing this offers more open space to promote wellbeing but also a productive workspace that promotes a culture where staff want to spend their time working within.
4) Brighten the Room & Bounce Light
Clever use of light gives the illusion that your office space is larger than its measurements.
LED downlighting and using natural light where you can along with glass partitions to move light around a space can bolster a positive environment but also how well you can then work within your place of work.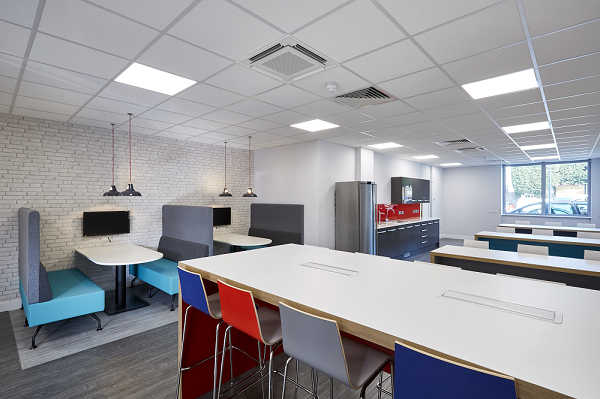 5) Make Intelligent Use of Common Areas
The utilisation of every business space can be designed to harness more than one purpose within your commercial and educational facilities. Cafeterias and breakout areas can become spaces for impromptu meetings and informal/innovative group sessions.
Zones can be defined but they can also be flexible in their use and function to enable you the best use of your workspace.
Work with Your Business Flow for Maximum Office Design Impact
When looking at the most efficient way to design your office layout it's important to involve your teams and staff members for their thoughts on what would motivate and inspire them further within the workplace.
Sharing the process with your teams allows them to feel a part of the planning but it also allows you to understand what they like or don't like and how well they feel they could work within a particular setting.
This can help you to define the best office layout design for work flow and ease of use for areas and any hardware as well as what suits your culture and brand. An efficient workplace layout considers not only space but how the people within the space will be able to use it.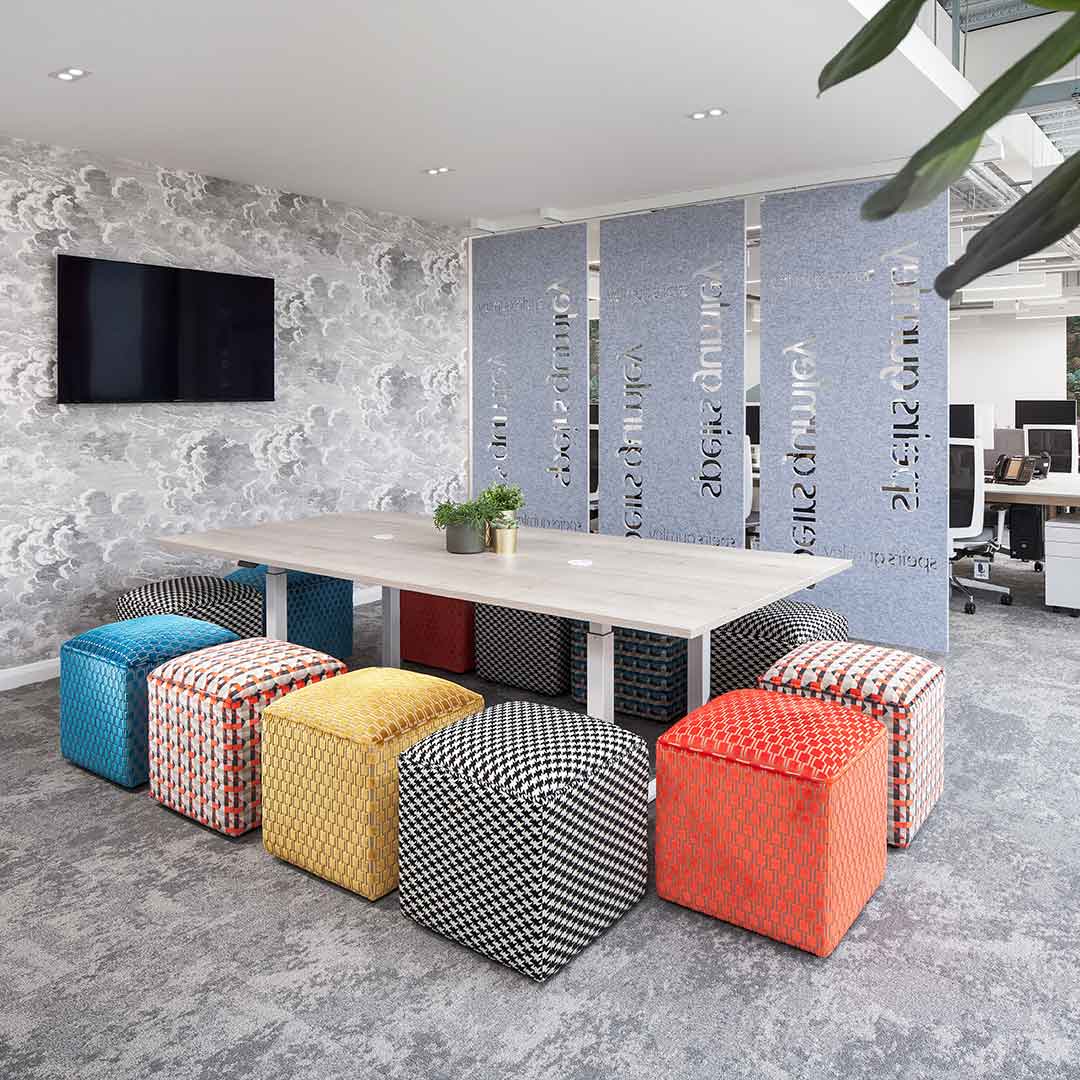 A good office layout connects departments and co-workers, enabling them to work with impact and allows for flexibility, a meeting of minds along with a blend of communication to promote innovation, collaboration and a progression of ideas.
Choosing the right layout be it agile, flexible, hybrid or a combination of working styles for your business and commercial space is in knowing how the day to day interactions happen between the people in your office and how you can encourage or enhance a better flow that builds an environment conducive to productivity but that also incorporates and represents the diverse nature of the people within it and reflects the culture you want your business to thrive on.
Trevor Blake Fit Out are industry experts with over 20 years of experience in office design, refurbishment and fit out specialists working within London, Surrey and the South East.

For more of what we do and how we've achieved it for other client's you can visit our range of case studies here or contact us directly on 01293 775509 or via email at info@trevorblake.co.uk.
Helping to assist and guide commercial businesses and educational bodies transform and build their workplaces