Your office design refurbishment delves into how to plan your layout and can analyse how to facilitate improved flow between teams and colleagues as well as complimenting your workforces preferred ways of working, how productivity and functionality is impacted but also how it will build an environment your employees want to find themselves within and where they also feel they have a sense of autonomy and choice about how they like to work, where they want to work and what that looks like to them in reality.
Considering the thoughts and ideas of your workforce can help to formulate your new office design brief which can influence the layout and finish to your office refurbishment project.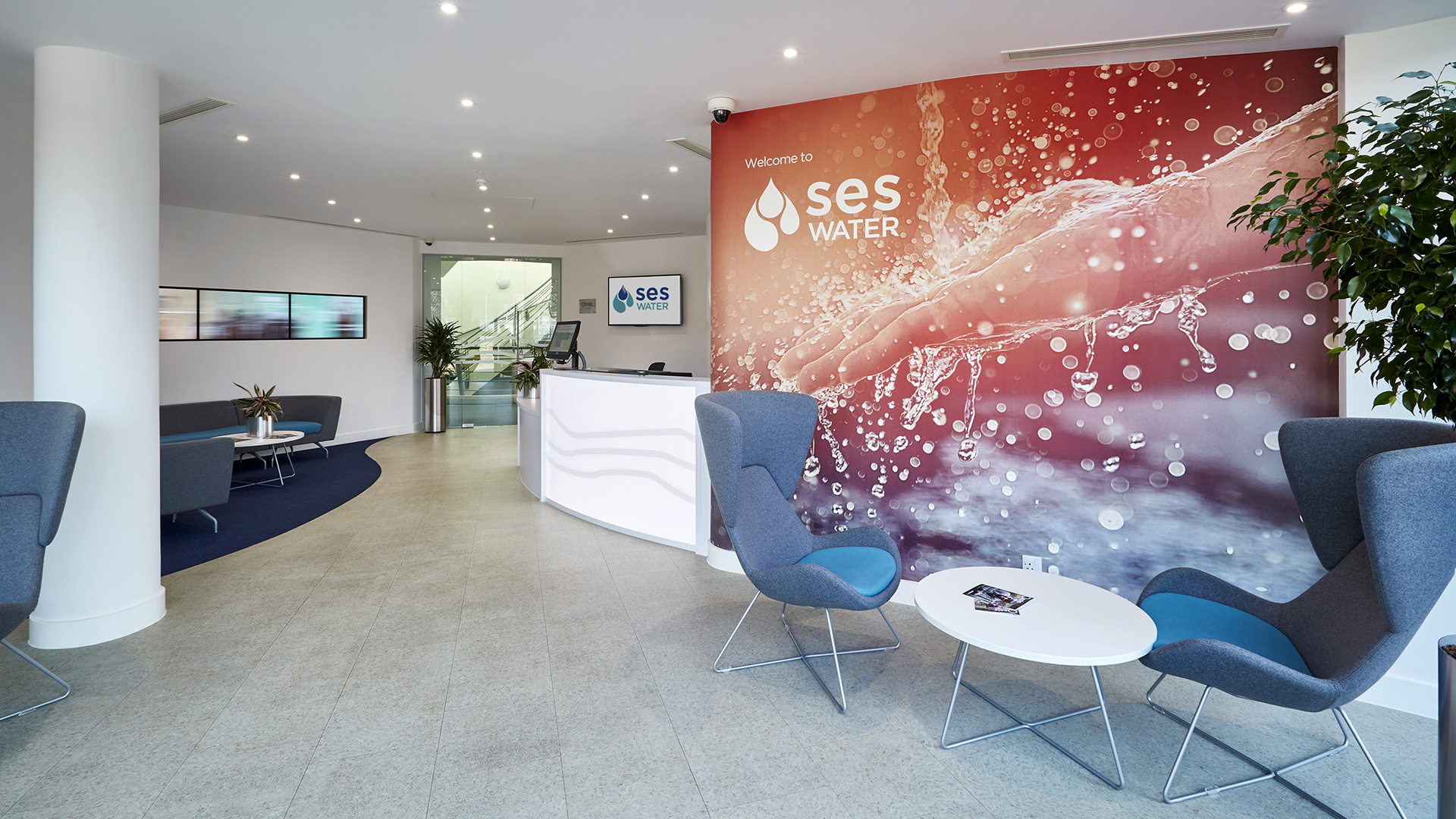 Agile Office Designs to Represent a Hybrid Workforce
An agile working office space offers a great sense of flexibility and is so much more than a collection of chairs and desks. You can create hubs, use flexible furniture and zones, have breakout and kitchen areas that offer more than just downtime and you can incorporate small meetings or team gathering areas all of which can be tailored to fit within your office layout for optimum performance.
You can still retain official meeting rooms that work within your design layout but you can also look to consider the mental health and wellbeing of your staff and guests by bringing the outside in with living walls and by using integrated planters with seating options or choosing succulents to be placed within rest areas and welcome spaces.
These can also act as a gentle noise barrier and can help to define departments and work areas that represents each team, its process and how they are then incorporated into the wider plan.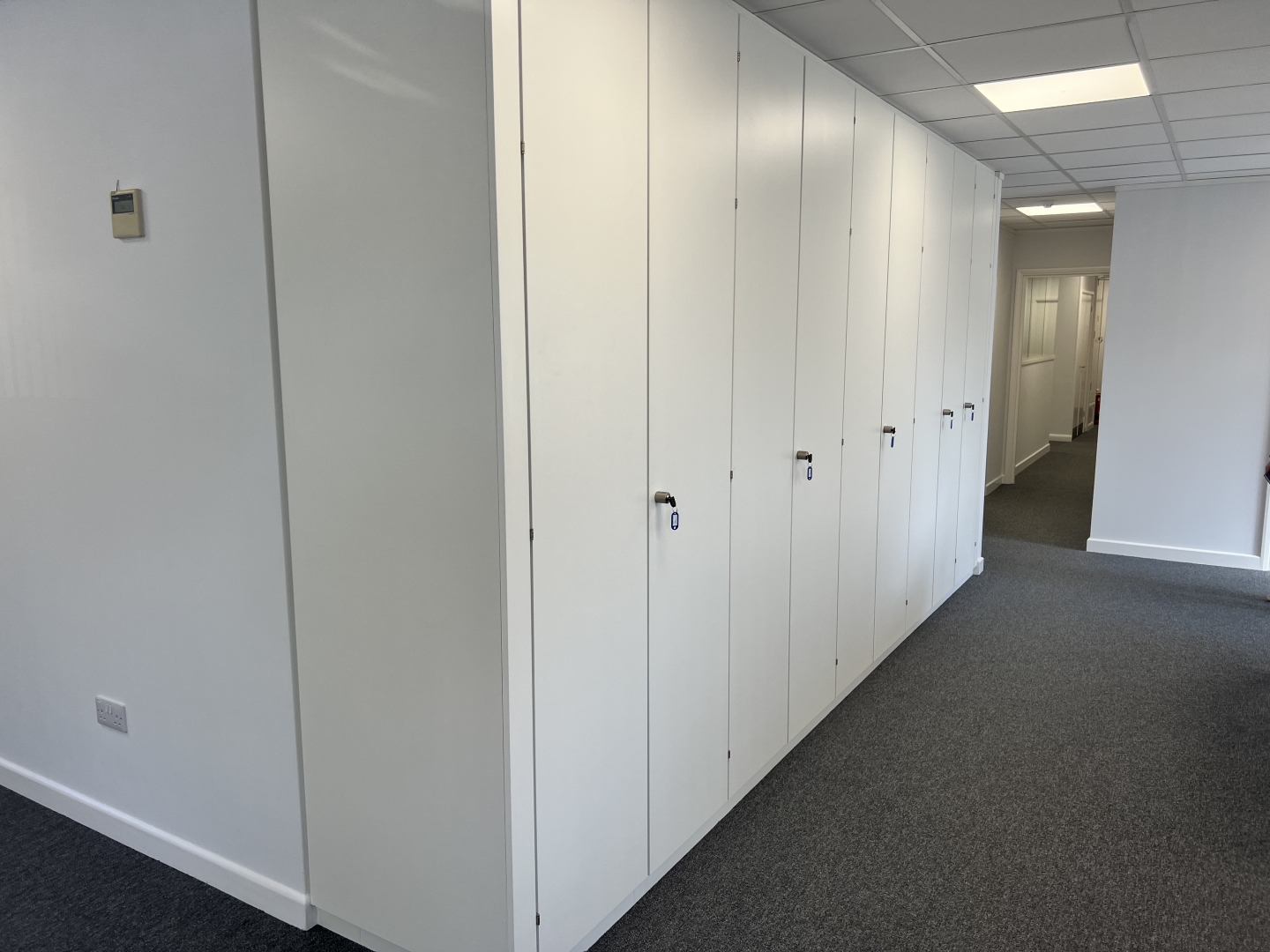 Moving Walls, Mural Walls & Fitted Storage Walls for Commercial Spaces
With commercial office spaces there is plenty of movement to bring your brand within the hub of your business work areas with moving walls and mural walls along with glass partitions that can showcase graphics and logos connected with your brand and company culture – it also adds personality and lifts life into a space that connects every aspect of both the business and the people within it.
Commercial office designs can reflect the purpose of a workspace and area and can visually connect zones together.
Business Breakout Areas, Work Café's & Kitchen Spaces
Within agile working areas you can carve café's into breakout areas for spaces for colleagues and teams to work cohesively in but also as a space that you might wish to bring guests and visitors to for informal meetings and discussions.
Adding in charging points can offer another area for people to work from as well as the freedom to choose from a variety of adaptable spaces which boosts wellbeing and productivity.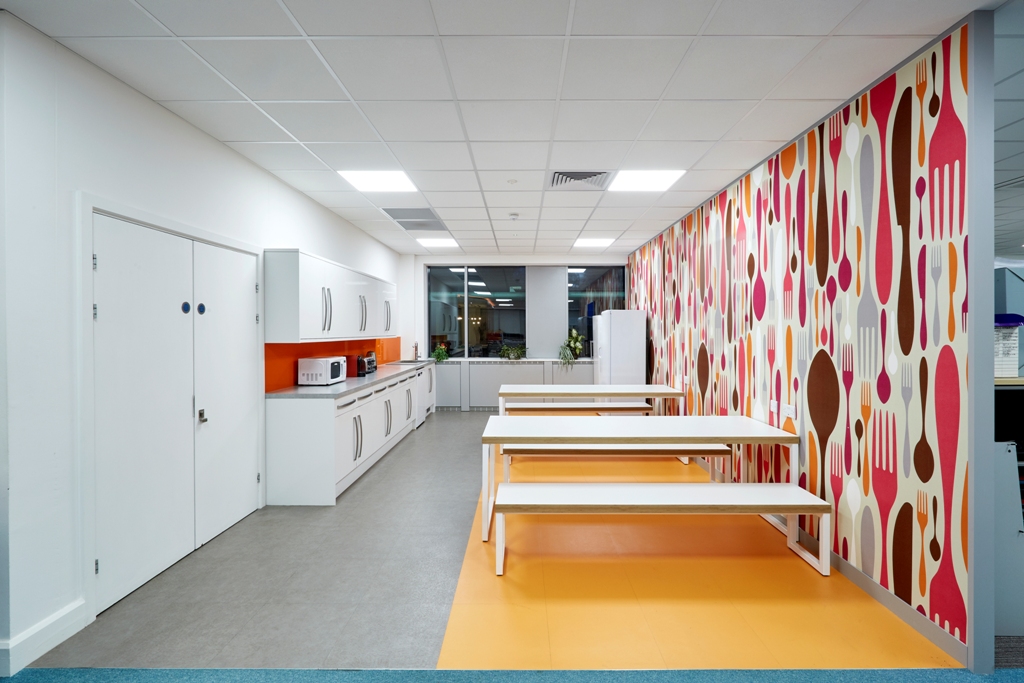 Mindful Office Layouts with Space to Move
You can tune into the health of your colleagues and teams by valuing the flow of areas from one team to the next and offer space around desks for people to get up and move around.
As well as hot desking, standing desks have become more popular due to their advantageous health benefits.
Another idea to assist in maintaining a healthy workforce and to encourage positive interactions between colleagues is to strategically place tea and coffee stations where it means people can walk a short distance to reach refreshment areas and where they can form impromptu collaborative thoughts.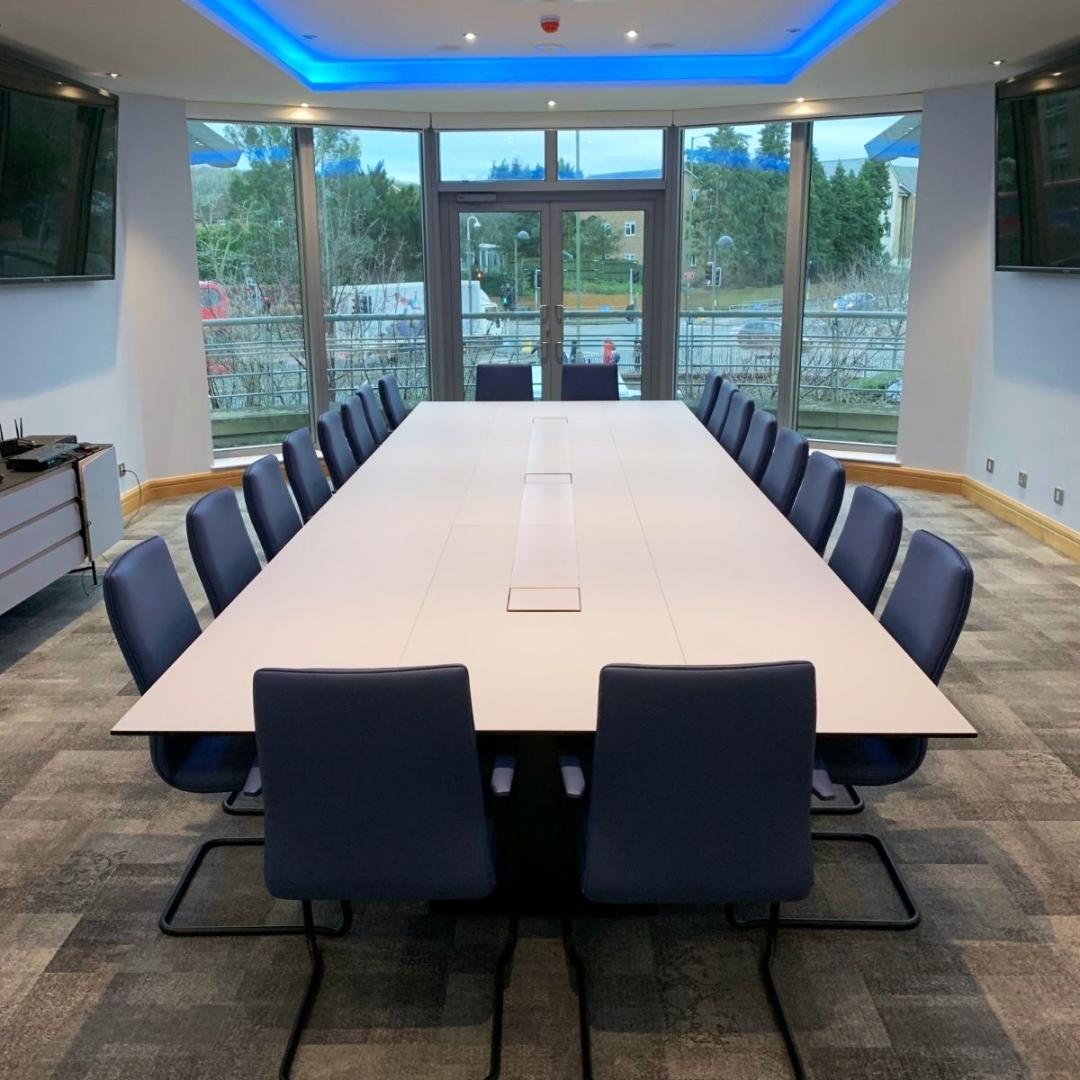 Why The Right Office Design Layout is Essential
The Office of National Statistics shows as of February 2022 that on average UK full-time workers spend 36.5 hours a week working – put into terms of how much of that is spent within the office space and it shows we rack up a high proportion of our waking hours at work be it hybrid/flexible working patterns giving more reason and placing greater importance on building office spaces and office design layouts that promote the best environment for your people to create, cultivate, collaborate and produce within.
Your office design and layout reflects your businesses brand but it also is a reflection of the people whom work within it – Office designs should represent the company but also support the safety, wellbeing and productivity of its workforce.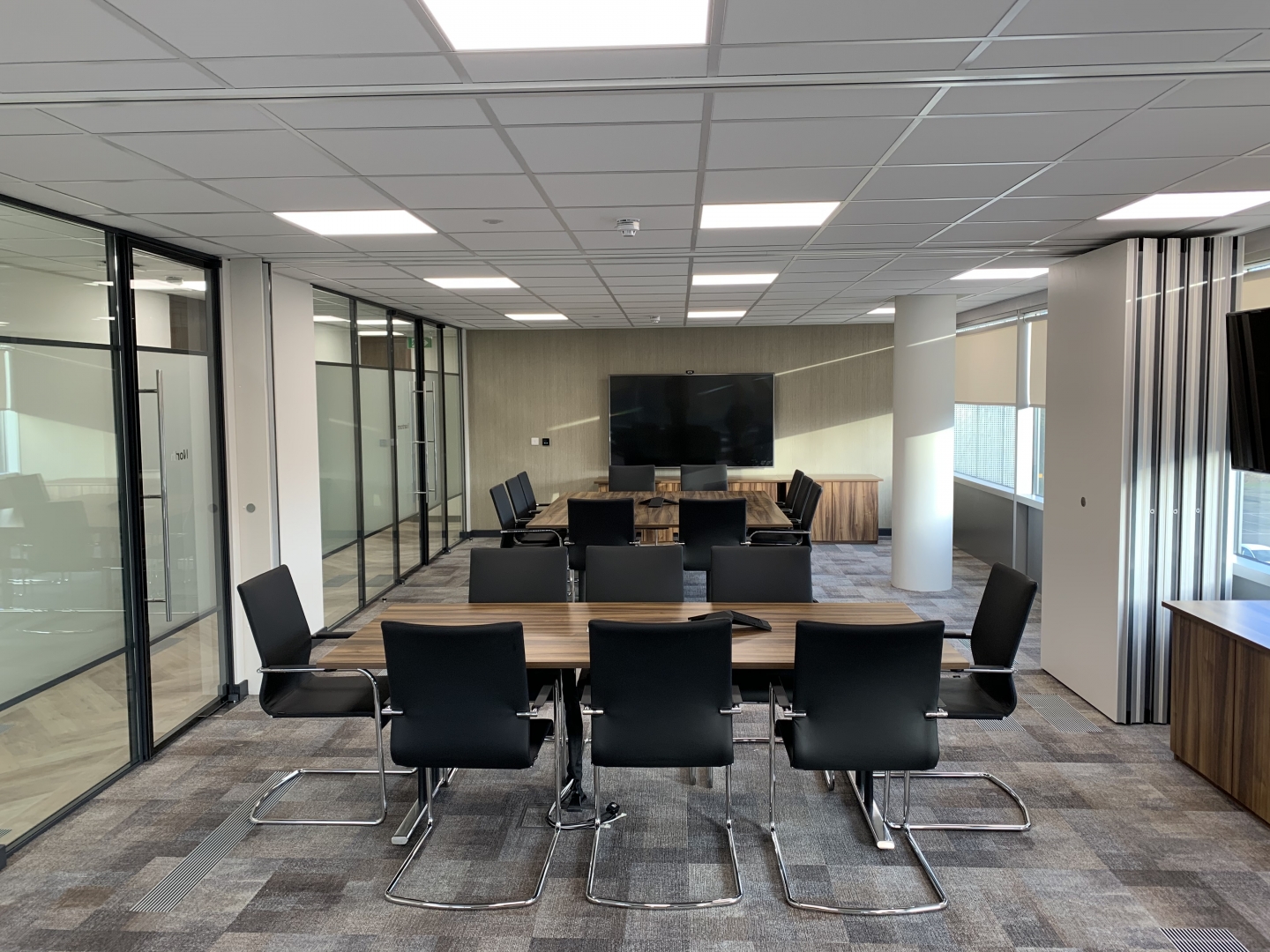 Trevor Blake Fit Out are industry experts with over 20 years of experience in office design, refurbishment and fit out specialists working within London, Surrey and the South east.

Get in touch to find out how we can help you create a workplace that reflects and promotes your brand and business, whether it be hybrid and agile models for working or improving acoustics and minimising noise to create workable spaces with flexible storage for office functionality, or meeting areas and conference rooms with wall pads and ceiling soundproofing to give privacy when needed for online Zoom conference calls.

For more of what we do and how we've achieved it for other client's you can visit our range of case studies here or contact us directly on 01293 775509.
Helping to assist and guide commercial businesses and educational bodies transform their workplaces.