Refurbishing your workplace can transform the way you work, how your processes flow within a space and also enhance workforce productivity to mirror best working practices of today and strategies to ensure your layout is cost effective as well as functional.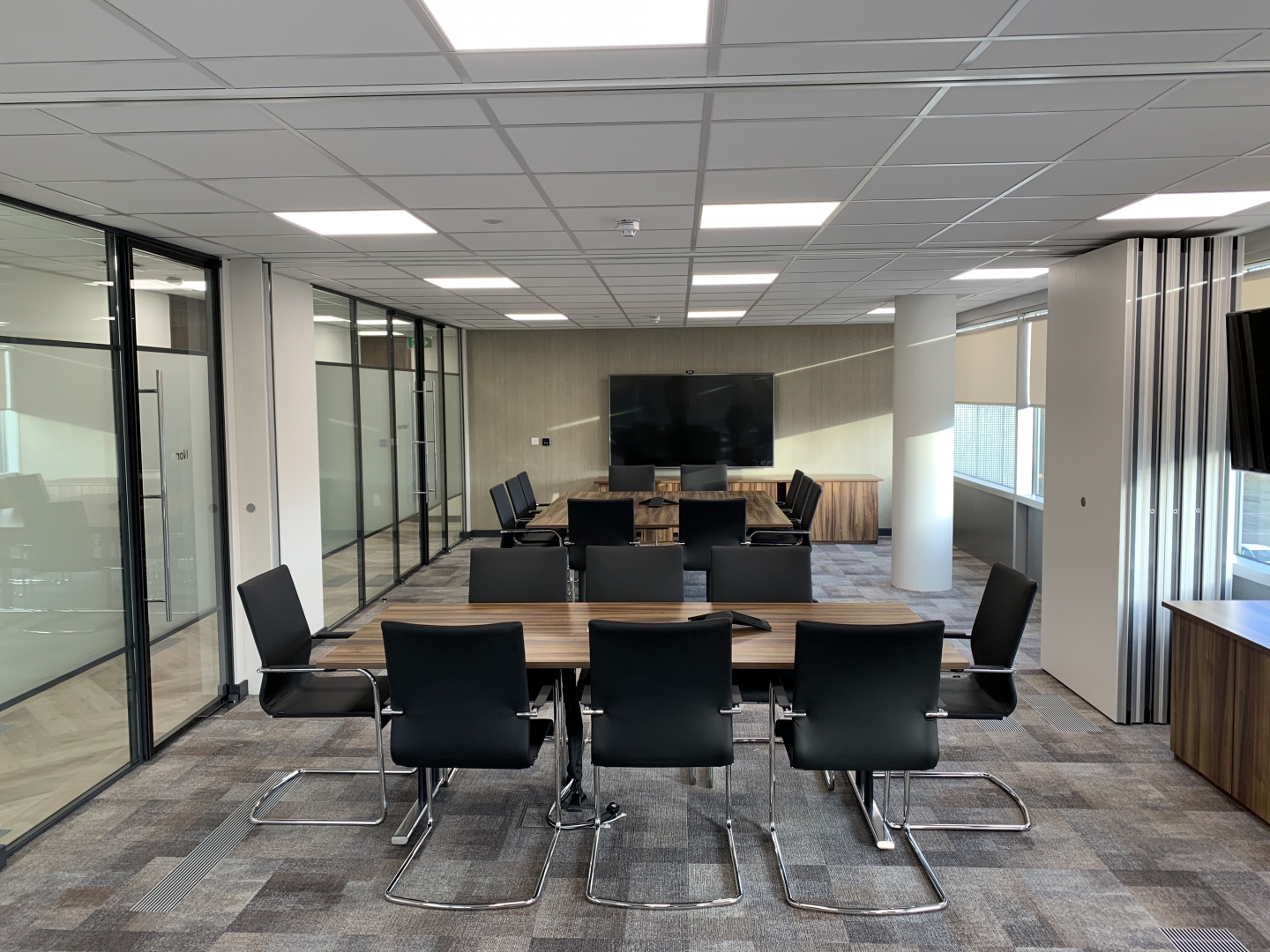 What is an Office Refurbishment?
Typically included within an office refurbishment are the interior design and space planning, suspended ceilings, floor coverings, furniture, partition walls, redecorations and feature wall murals. A refurbishment can be anything from reducing unsightly cable or improvements to kitchen and breakout areas. It may also be that you've rebranded and expanded and need a whole office refurbishment to reflect your business needs which might include space and layout planning.
What is The Difference Between an Office Fit Out and an Office refurbishment?
As office fit out and office refurbishment contractors we get asked frequently the difference between the two – an office fit out looks to literally fit out a new space that perhaps you've expanded as a company or taken on a new leasehold as an organisation.
On the other hand, you have an office refurbishment which looks to refurbish an existing space to reflect change, to create modern spaces and ways of working or perhaps you need to make your space more cost effective and efficient for working practices and create better flow, use of light and open areas as well as private and productive zones.
1) Create an Agile Workspace & Workforce
In order to retain expertise, empower people and increase collaboration, an agile workforce can drive change and shift the response to change which since COVID began has been something many businesses now offer as standard practice in the way a workspace is laid out but also as a mindset to continually work towards.
Having an agile workspace ensures you can be flexible with hybrid workers which government statistics suggest the number of people wanting to work in this way was around 85% and working patterns of 2022 state that a quarter of UK workers are now hybrid working.
To reflect this within your workplace you can look to create agile processes and zones to incorporate for the change in style of your layout. You might look to have hot desk stations as well as flexible furniture for individuals and team collaborations.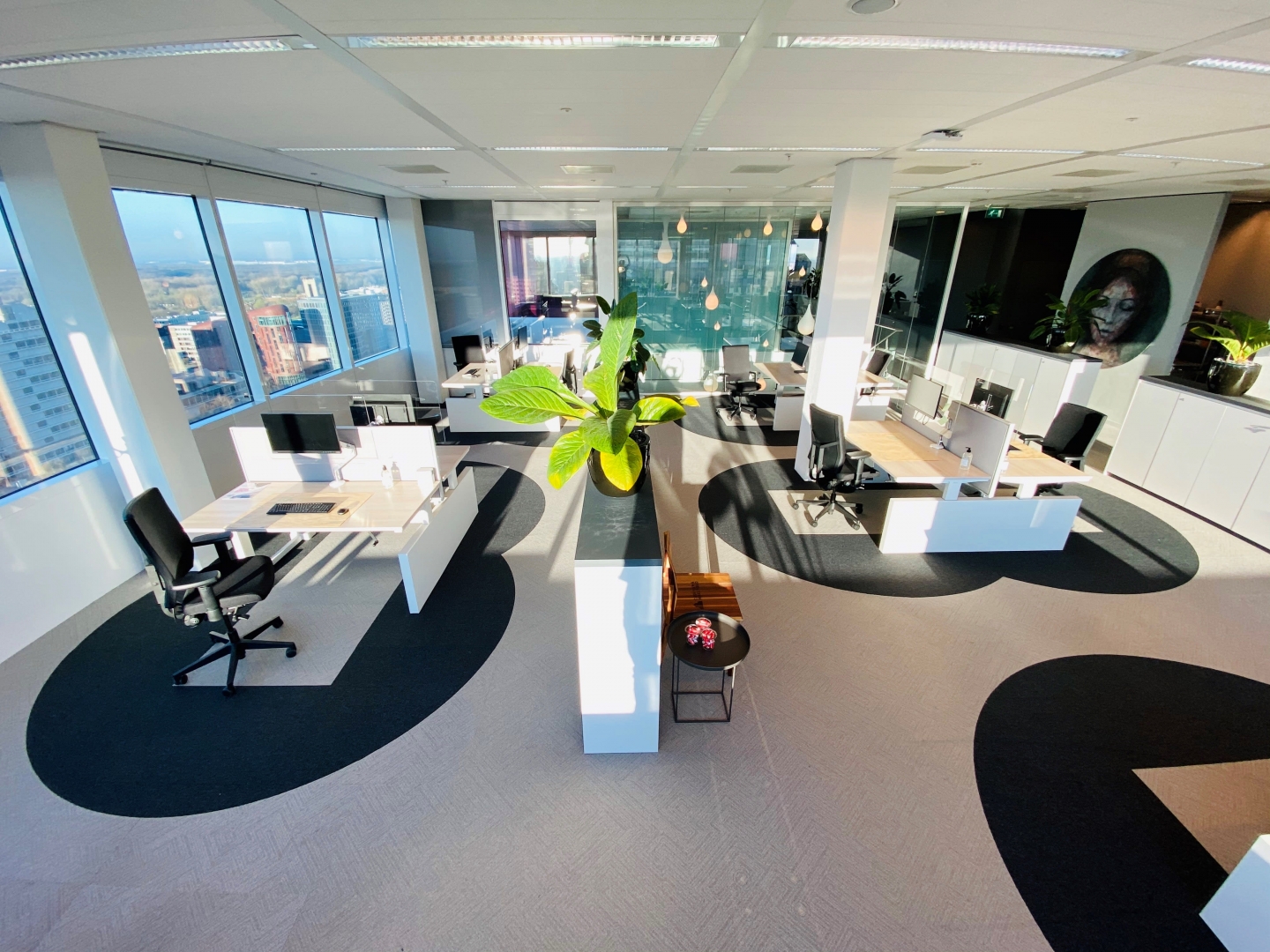 2) Be Cost Effective: Utilise Flexible & Acoustic Office Furniture
Flexible furniture is designed to be simply just that within your workspace and can be flexed to perform within a multitude of zones but also varying functions within an area for example; you might have breakout areas that are designed for rest periods and lunchbreaks but that also have seating that adapts to allow for small group work and innovative team meeting spaces.
With acoustic furniture you can look to minimise travelling sound so as to protect more open working spaces which may require a more muted environment but that also promotes a better flow for those within different teams to communicate and to work effectively with other team members.
These pieces of furniture can contain felt, foam or absorbing fibre and look to diffuse sound as well as creating hub like areas where teams can pull together to brainstorm new ideas and factor in a pollination of open thought sharing with people across a spectrum of teams.
With agile working becoming wholly embraced within many workforces there's still a need and demand for privacy pods and hoods that cocoon individuals from noise and offer a quiet space for uninterrupted work. These can shelter from ambient noise but also offer additions such as built in speakers and dimmable LED lights.
Wall pads come in different shapes and sizes and can insulate a room from external noise and also act as pin boards for meeting ideas and brainstorming documents as well as modular panels to create rooms and meeting needs which can be made of glass to reflect light and even have art/company branded designs on movable walls.
Dynamic workspaces and acoustic furniture can be cost effective for long term use as well as highly functional for a multitude of uses to match the flexible and agile workforces of today and to reflect the durable nature needed to balance the rising cost of living standards to ensure refurbishments can withstand change and can last over time as you and your teams needs and requirements might change.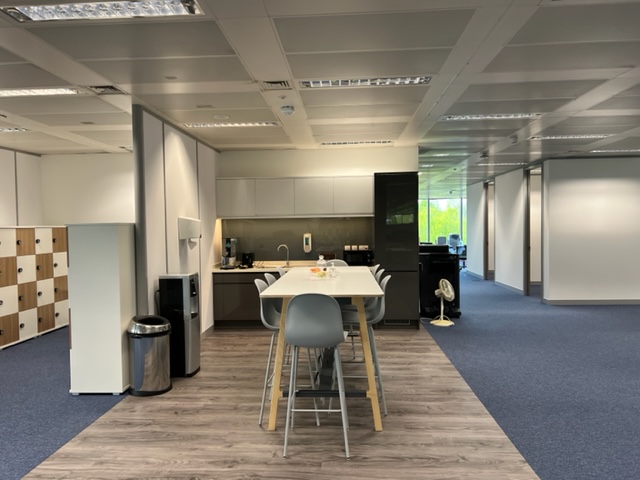 3) Stay Ahead of Your Competitors: Modernise Your Workspace
You can stay ahead of your competitors and promote favourable working areas for your employees by offering a workspace that offers high tech workstations with adjustable desks and offer natural light as well as great architecture.
Quiet common areas and flexible conference rooms along with ease of access to balance your hybrid workforce and the hours they want to work are all ways that you can ensure you promote a modern space ahead of the curve and to reflect working trends.
4) Sustainable Refurbishment Ideas
Many workforces and organisations now look to create more green and sustainable refurbishment design solutions within their workplaces with LED lighting, the utilisation of natural light where possible to boost energy and productivity and where it's not possible energy efficient lighting can be installed, draught proofing your zones and spaces can help to reduce energy costs, recycled surfaces can assist in minimising waste, good ventilation and the potential option of solar panels could help with the energy use of air conditioning units and sustainable/flexible use of furniture.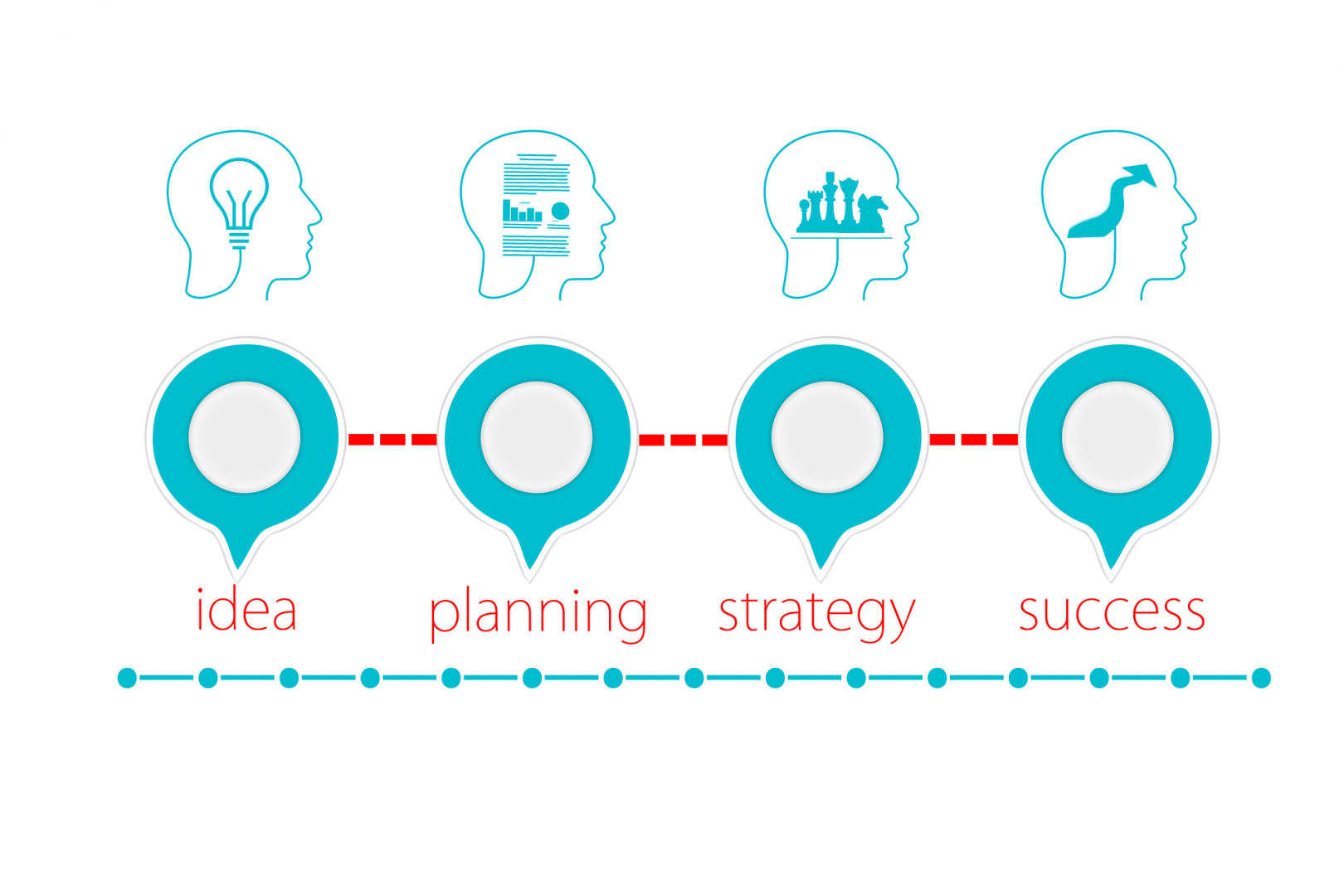 Get the Basics in Place: How to Plan an Office Refurbishment
When planning your office refurbishment, the first step is to choose a point of contact for your constructive project team so that good communication can remain throughout and that project managers are aware of who to liaise with upon progress and any potential challenges that they may come up against and also to ensure the project brief is clearly defined on both sides throughout.
Secondly, decide what your budget is for your refurbishment and have a contingency fund in place for any unforeseen building work expenditure that will allow for challenges and also for any adaptions to the project.
To plan for your office refurbishment in full you can download our eGuide for free here.

Trevor Blake Fit Out are industry experts with over 20 years of experience in office design, refurbishment and fit out specialists working within London, Surrey and the South east.

Get in touch to find out how we can help you create a workplace that reflects and promotes your brand and business, whether it be hybrid and agile models for working or improving acoustics and minimising noise to create workable spaces with storage for office functionality, or meeting areas and conference rooms with wall pads and ceiling soundproofing to give privacy when needed for online Zoom conference calls.

For more of what we do and how we've achieved it for other client's you can visit our range of case studies here or contact us directly on 01293 775509.
Helping to assist and guide commercial businesses and educational bodies transform their workplaces.