HSE states that workplace temperatures should be reasonable and provide clean and fresh air -- although there is not currently a law that states what the minimum or maximum temperature should be or when it's too hot to work, there is however government guidance that suggests a minimum of 16 – 13 degrees Celsius if you're undertaking physical work.
Air temperature is a common indicator to employees thermal comfort and is an easy one to spot although not the only or the most accurate factor. There are however office design solutions and measures that commercial fit out and experienced refurbishment contractors can suggest that can readily be implemented to aid temperature control.
Considering the environmental factors that can change the temperature within the office space can enable you to counter those changes when workplaces do get too hot to make your employees, colleagues and teams feel more comfortable and motivated to work within your business space at every given point of the year, whatever the season.
Managing Temperature Within Indoor Workplaces
Ensuring the thermal comfort of your employees is highly important when you're wanting to provide a safe environment but also looking to promote a productive one.
Cool Down within Airy Breakout and Rest Zones
Offering plenty of breaks when it's hot is in space planning for rest and breakout zones which offers space for workers to cool down, rest and recalibrate as well as an additional area to work within.
Offer Plenty of Space within Your Workrooms
Plan your office design to not only accommodate employee numbers but also the space around each team – offering the best design to match the flow of your business and as a way to reduce heat across a larger expanse of space.
Ventilation Systems
According to Health & Safety work law you must provide clean and fresh air. Opening windows isn't always the most efficient way to reduce heat or in offering respite from the warmth but you can look to use solar film to reflect and redirect heat from sun facing windows and it is also possible to manage good quality air flow through the use of ventilation systems.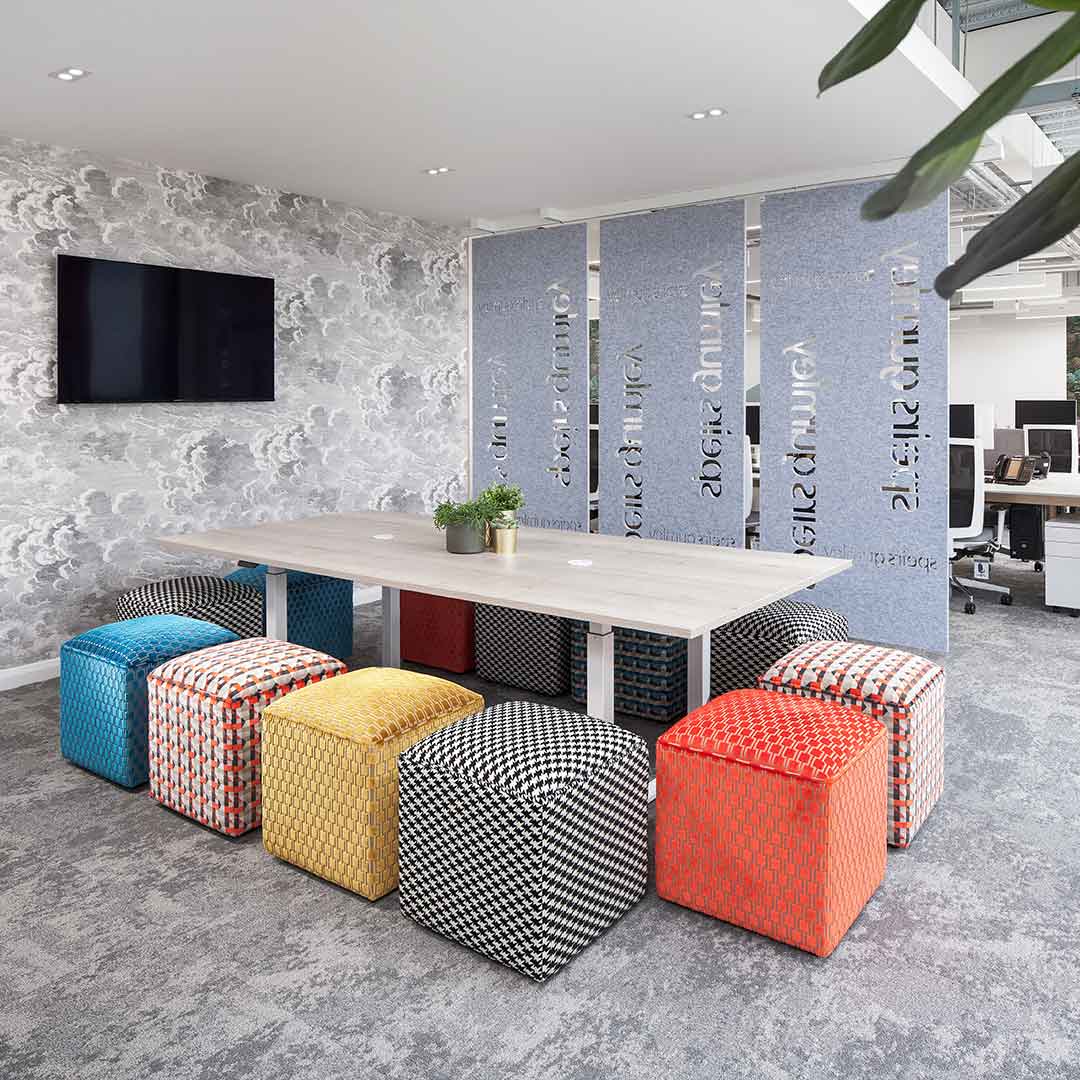 Flexible Working Patterns and Job Rotations
As with many organisations since the pandemic, rotational, hybrid and flexible working patterns work best combined with an agile workspace which can be advantageous when looking at the thermal and productive comfort of your workforce as well as a practical solution to preferred working styles.
Provide Air Cooling & Air-Conditioning Systems
Office air conditioning is a key way to manage the room temperature within your business space which can directly impact productivity, output, absences and staff wellbeing during those warmer UK months.
The benefit to business is big when performance is positively affected but also hugely impacted when it's depleted and so investing in air conditioning can enable you as a business to create the right office air conditioning system and working space for all of your workforce.
Many systems today can keep office equipment cool and offer energy efficient options for heating and cooling at variable rates, improve air quality and noise reduction to minimise office distractions such as office fans which can become obsolete once new systems are in place and which can be adaptive to individual floor and team needs for larger offices and can balance humidity to prevent mould and mildew.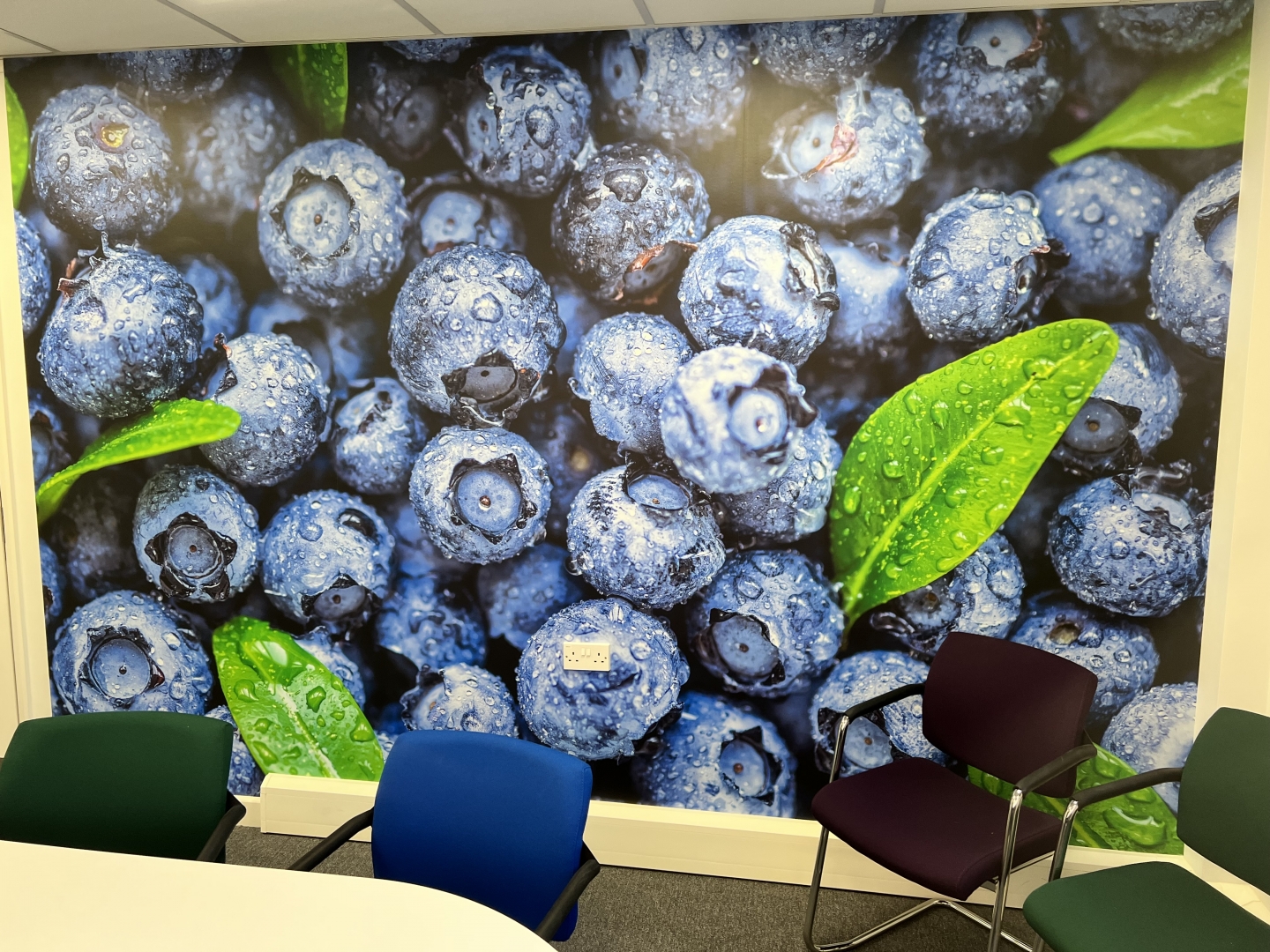 Choose Adaptive & Agile Office Environments
It's always important to manage and review your working space efficiently and effectively within your workplace for each and every staff member whilst remembering to also ensure requirements meet current health and safety guidelines but also that you protect those with medical needs, illnesses and those with disabilities to prevent any discomfort and to monitor as part of your risk management systems and to maintain safe practices, working habits and to provide a space to welcome staff and to offer the best environment for them to want to work within where their needs are taken care of and factored into your office design.
Prioritising your working environment to accommodate and adapt to the changes in the weather and UK temperatures is a key factor that has the capacity to boost morale and work ethic whilst also impacting staffing and productivity levels.
Trevor Blake Fit Out are industry experts with over 20 years of experience in office design, refurbishment and fit out specialists working within London, Surrey and the South East.

For more on how you can create adaptive and agile working environments within your organisation that might include; ventilation systems, air conditioning, solar film on windows and space planning, why not visit our range of case studies here to learn more or contact us directly to see how we can design you a workplace for all of your business and office design needs on 01293 775509 or via email at info@trevorblake.co.uk.
Helping to assist and guide commercial businesses and educational bodies transform and build their workplaces.