Space planning is a great way to organise your workplace that best suits your requirements as a business and that enables you to maximise not only your space capacity but the effective productivity within that space.
There are many benefits to space planning mainly because it looks to utilise a whole space but also because it benefits your workforce, the efficiency and satisfaction of your employees, the wellbeing of your people and it enables you as a business to forward plan for growth whilst adapting and accommodating for hybrid, agile and flexible working styles.
As a consideration that affords flexibility and planning before any project works begin, space planning is a focused approach that utilises software to map out the best use for your organisational working areas and zones.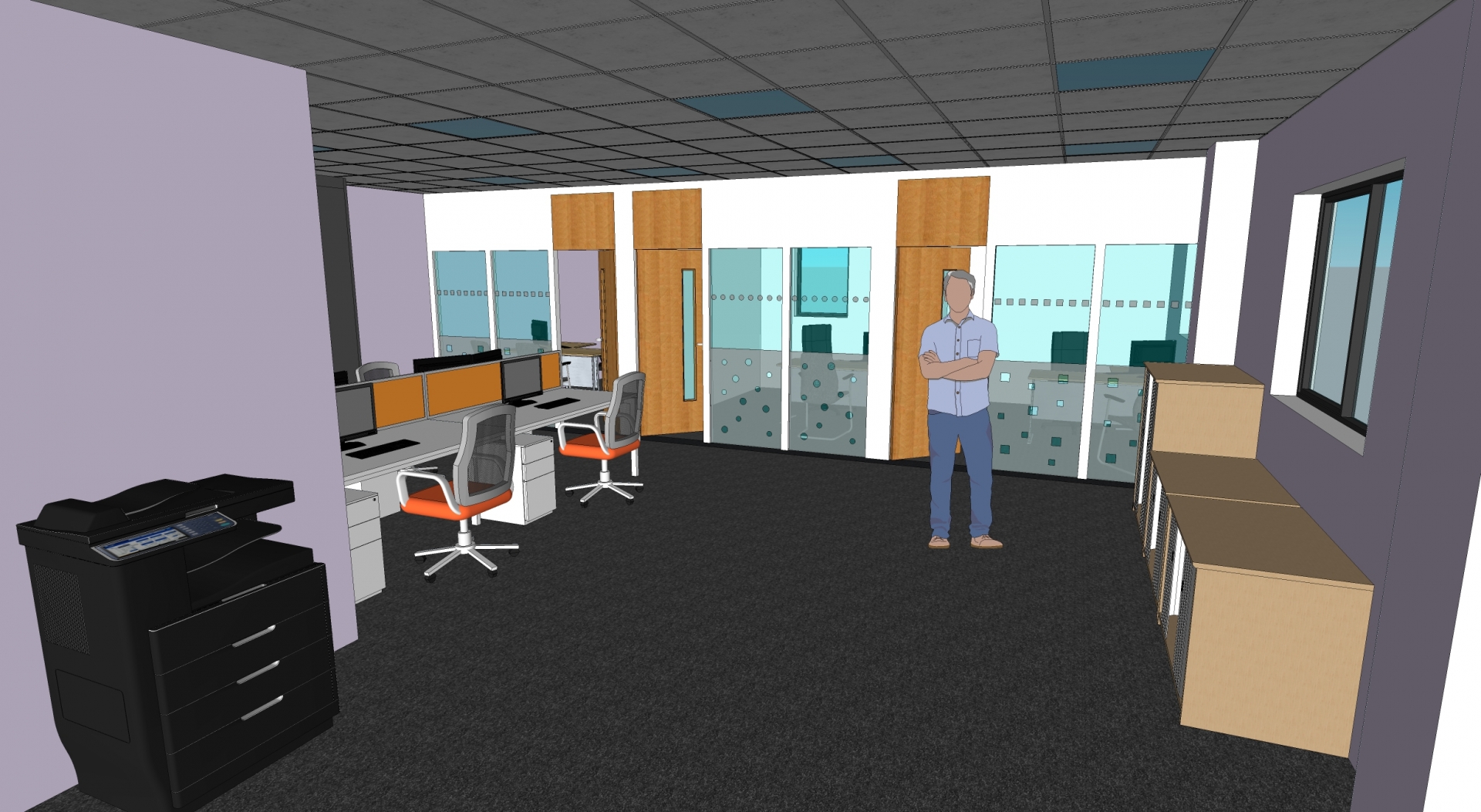 Why Use Space-Management Software
Using software technology designed with a space planning purpose in mind means you can see and understand the whole space that you have available and work out what you and your people need in order to create a workspace that fulfils your business needs now and that of your workforce and company in time to come.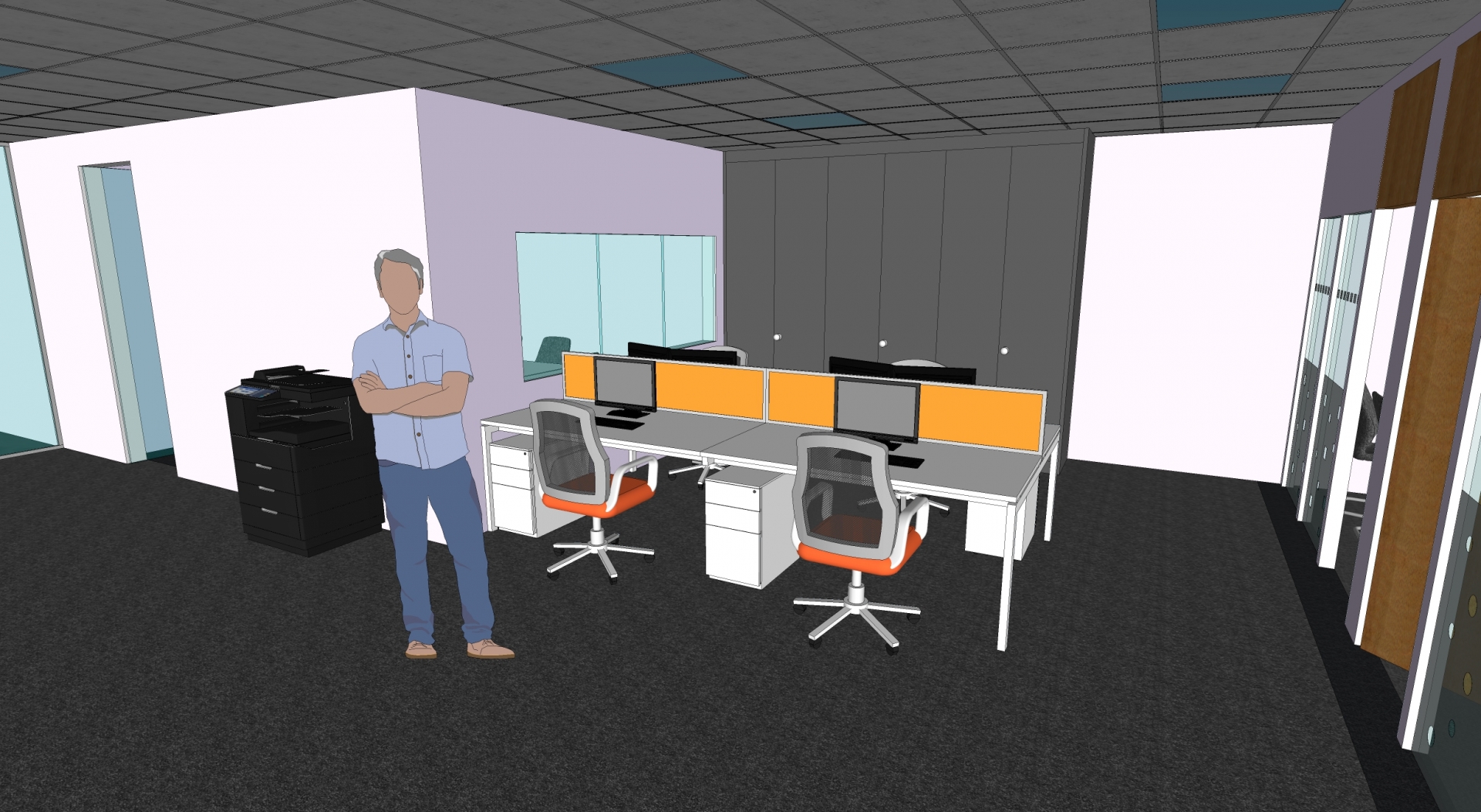 Wave Goodbye to Wasted Office Space
Planning and designing a space for your business premises is in future-proofing your areas and considering the best use right now but also in the future too. The most impactful way to make sure you limit your wasted areas is to look at how your spaces can function in a multitude of ways.
Much like their own ecosystems, office environments have a flow to the functions that take place within them and the processes that bring them together between the teams and the business in its entirety.
Planning techniques that adopt hybrid, agile and flexible spaces look to incorporate hot-desks, multi-use rooms for meetings, break-out spaces, refreshment and eating areas and mixing collaborative and private spaces to offer your people different zones dependent on the individual and team need.
Maximising Your Office Space
Looking at the use of your physical space is where Autodesk's 2D AutoCAD, plus, 2D & 3D SketchUp service software's with visuals and walkthroughs can be highly effective in mapping out your floor plan and bringing to life what that will look like in reality before project works begin -- having the advantage of being able to make changes where you feel the flow can be improved.
When space planning and looking at your office design for you fit out or office refurbishment it is in taking into account the important factors such as how your people can have full accessibility to all of the areas and spaces they need with ease, in order to fulfil their roles to the best of their capabilities-- looking at the layout as well as the overall use, functionality and the added benefit of how furniture, moving walls & storage spaces can be adapted for purpose.
A well-designed space considers the evolution of its working environment and its ability to match business needs, growth and working practice changes and developments that look at the human needs, the need of space for technology and the alignment with your business and brand.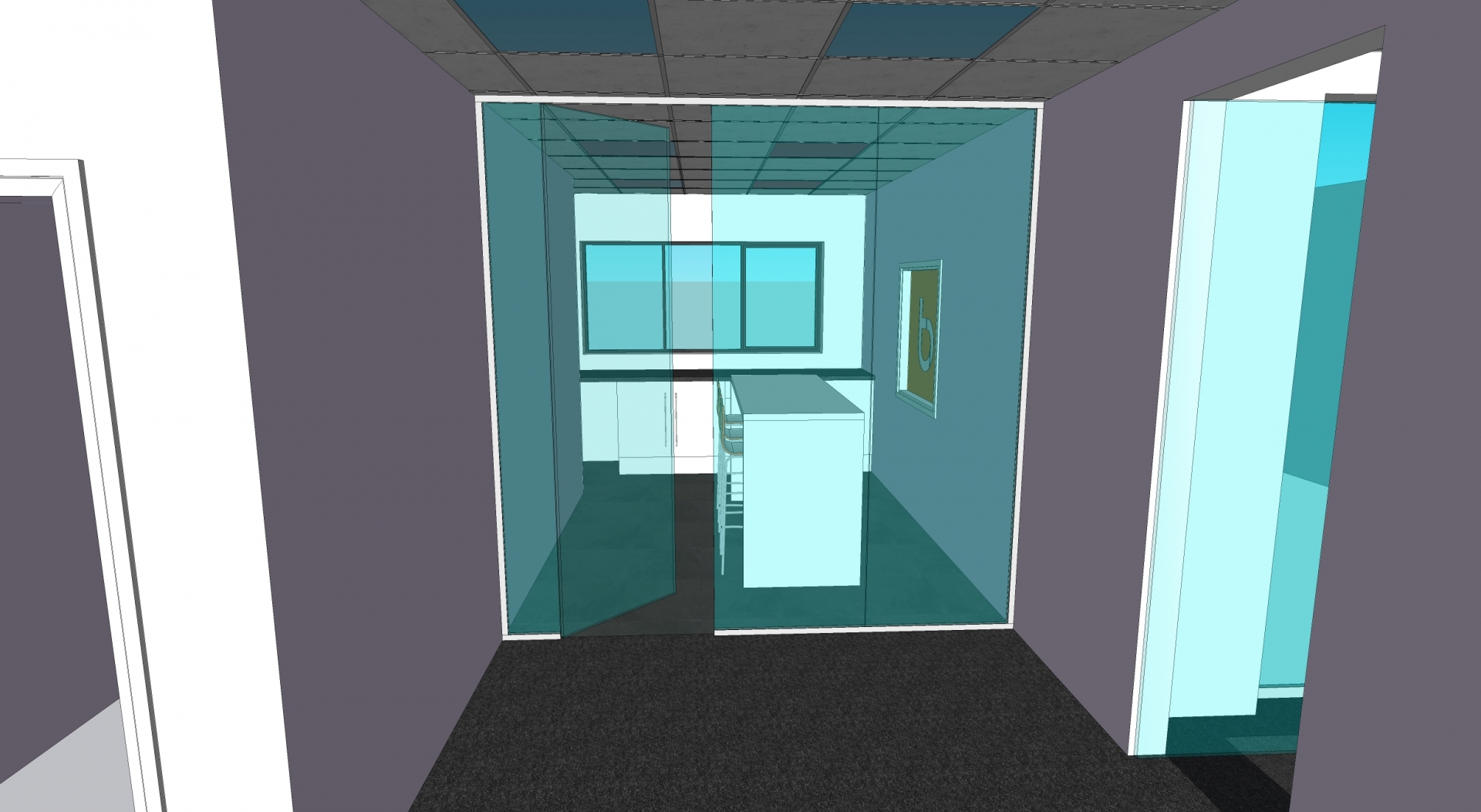 Plan for Office Environment Satisfaction & Wellbeing
Modern day offices favour more open plan spaces that can shift to suit the daily needs of individual, collaborative and collective creative working areas. Considering the use of space for downtime with breakout spaces and furniture choices for small team and group work meetings is equally as important as planning for adaptable areas that accommodate larger meetings and that can also welcome guests whilst also factoring in the sustainable use of products, and the lifetime environmental impact use of them within your office space.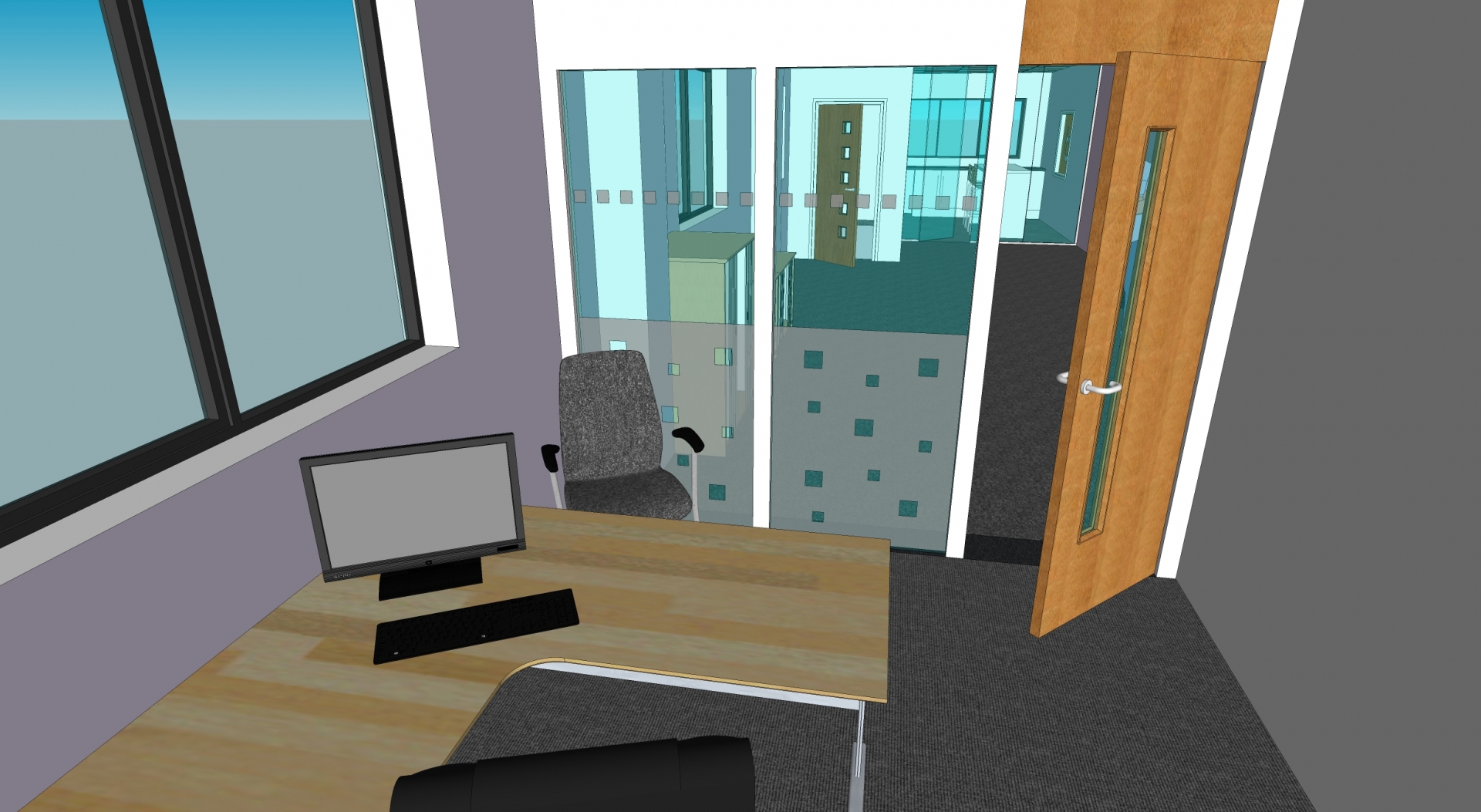 Plan for Efficient Office Spaces
Efficient office spaces can assist and even help to facilitate growth without negatively impacting your staff and offer additional room/space for visiting guests from other office locations. When planning your office design projects, fit outs and refurbishments, engaging in qualitative and quality planning cultivates successful, strategic and progressive workplaces to benefit the working environment and the people within them too.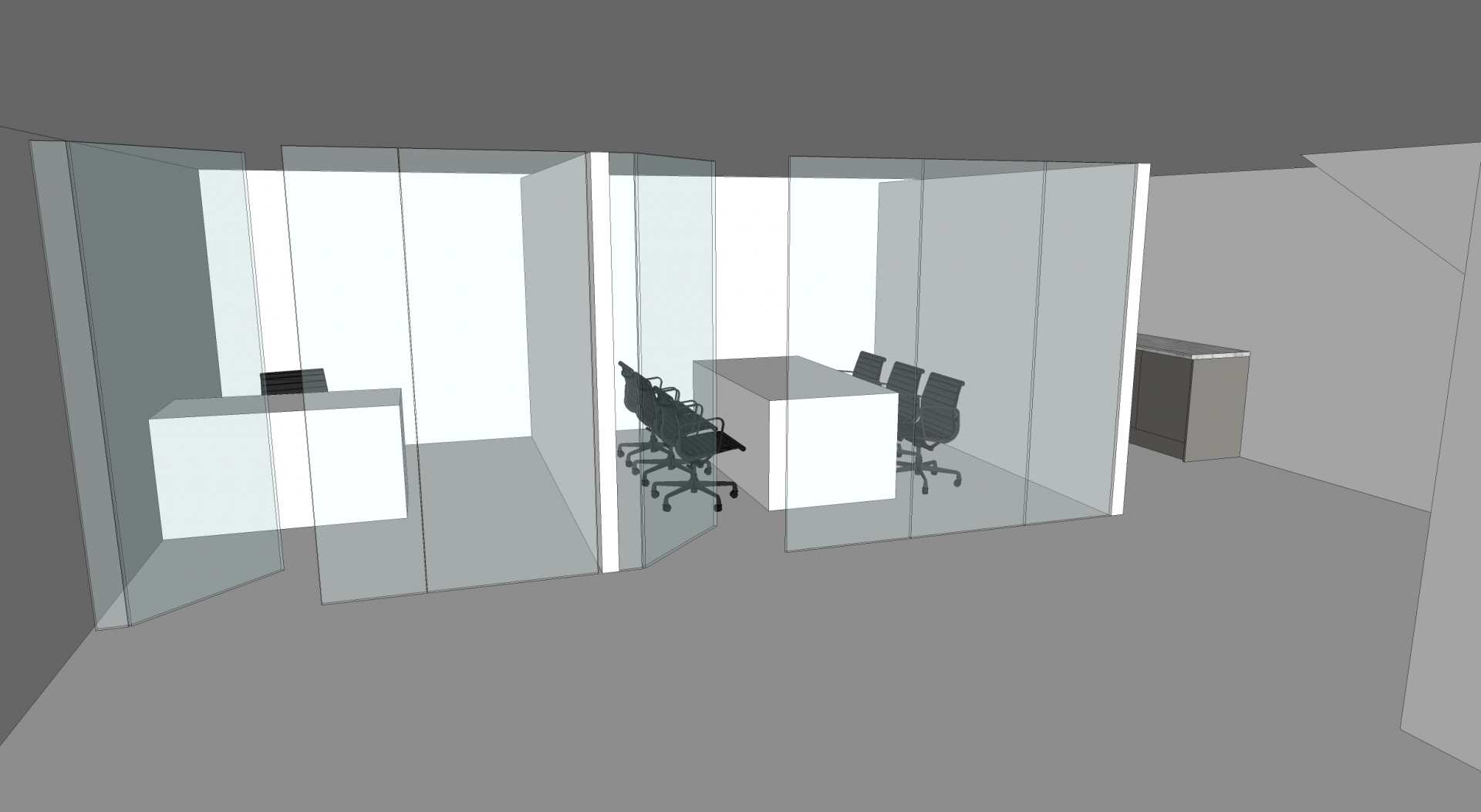 Outcomes: Office Space Planning & Management at Trevor Blake Fit Out
In house we offer our clients 2D AutoCAD floor plans and SketchUp office designs along with video walkthroughs with the added capacity to source 3D rendered visuals and walkthroughs.
2D AutoCAD software (an Autodesk brand) for space planning can show what can be achieved in any space available. SketchUp offers you more of an idea of what the space would actually look like from a person's point of view and 3D rendered visuals and walkthroughs have a high-level photo quality of images which present what the space could look like.
We use space planning because it helps clients to plan how they want to operate within their space and business, as well as factoring in the need for your people to function well within any given area, whilst also working to acknowledge and implement furniture, zones and technologies that look to promote the wellbeing of your individuals and teams.
Space planning is a highly advantageous tool that can arrange teams into specific areas, meeting spaces, collaborative working areas as well as formal meeting rooms.
Get in touch to find out how we can help you create and space plan an office design that reflects and promotes your brand and business, whether it be flexible zones, hybrid and agile models for working or improving acoustics and minimising noise to create workable spaces with storage for office functionality, or meeting areas and conference rooms with wall pads and ceiling soundproofing to give privacy when needed for online Zoom conference calls.
For more of what we do and how we've achieved it for other client's you can visit our range of case studies here or contact us directly on 01293 775509.
Trevor Blake Fit Out are industry experts with over 20 years of experience in office design, refurbishment and fit out specialists working within London, Surrey and the South East.
Helping to assist and guide commercial businesses and educational bodies transform their workplaces.