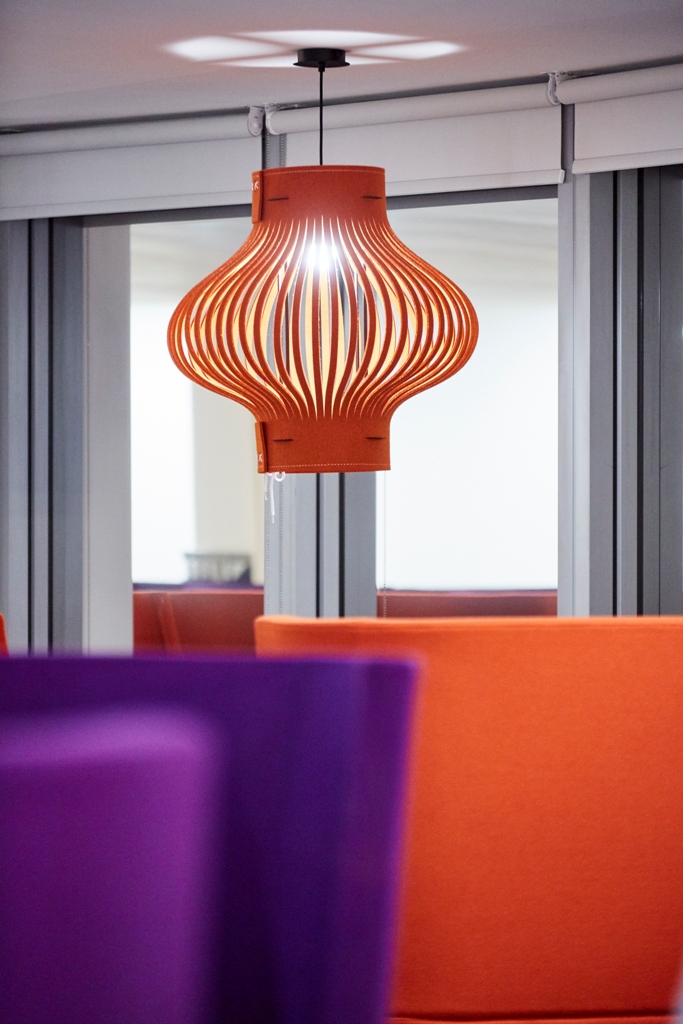 As each new generation steps into the working world, the demand and expectations within any given workplace shifts and adapts to suit the working needs of its people. With the rise of belonging being a key element within workplace settings, the reflection of the culture can also be expected within the office layout and office design you choose to emulate preferred working styles.
Creating spaces that inspire, engage and drive a rich experience is where transformations in workspace design begins. Building a sense of belonging is in delivering different zones that tunes into what your people want when they come to the workplace. Making it the central hub for collaboration and creativity is what motivates people to want to come into the workplace and challenges current conventions that listens to each individual to provide inclusion, equity and diverse design features that are more than simply practical or functional.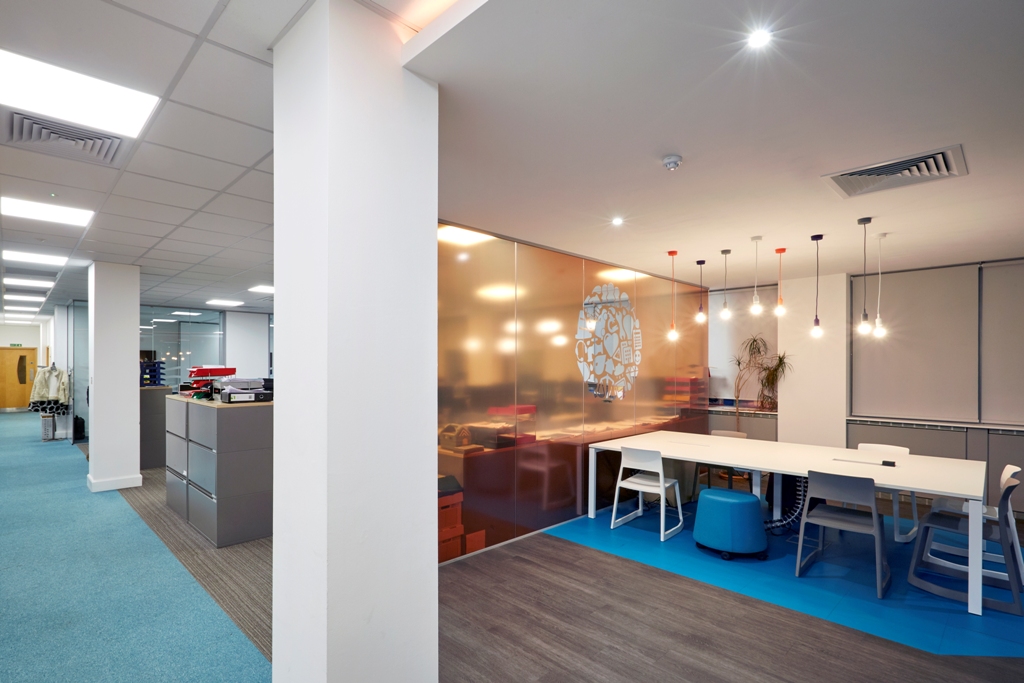 The Striving Demand of Flexible & Tech Savvy Workspaces
With hybrid and adaptive styles of working more than a trend, and seen as commonplace, our workplaces need to offer a broad range of workstations/zones that look to attract the best talent and to retain its people by consistently challenging the norm of working practices.
It's not just in striving for performance as it is as much about supporting your people's day to day functions that are orientated around a people-focused culture. The Gen Z generation will have grown up with tech as their norm and so their expectation will be in looking at workplaces that align and keep pace with the development of technology and harness its usage within the working culture that assists the working environment and the roles within them.
Unlike millennials, Gen Z are digital natives that prefer shopping online, eating out, using social media and are particularly savvy when it comes to their tech lifestyle. Carving multi-generational workplaces ensures you tailor workflow and perks across a spectrum of your generational demographic.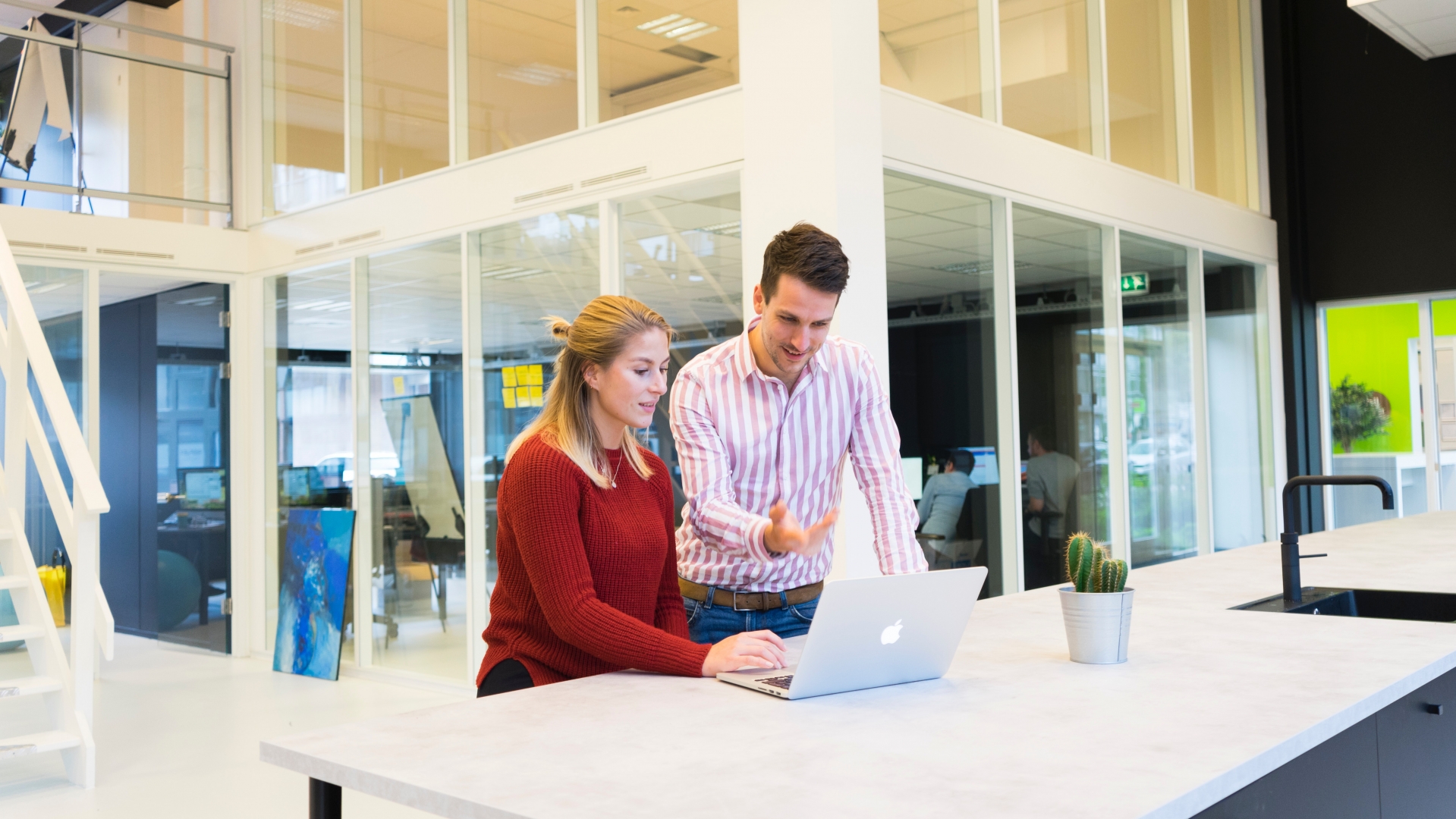 Understanding a Multigenerational Workforce in Your Workplace Design
With increasing retirement age, workforces will see multiple generations working together in any given working environment. A multigenerational workforce consists of people across generations of working age, working together in the same organisation.
Although each generation has its particular characteristics, you will find that those that will most likely be working together are a blend of: baby boomers, Gen X, millennials or Gen Y and Gen Z. Understanding each generation as an employer offers the key differences between working styles and enables you to collate data to tailor your workplace to suit the needs of your people and business -- to bring your workflow and processes together to benefit both your organisation & those within it.
With many people moving away from traditional office designs and adapting to hybrid and flexible working – agile working spaces have become the top consideration due to its adaptable nature to shift with the bespoke needs of a workplace & its employees.
Understanding your workforce is what places you as a business in a position of strength to uniquely fit out your working zones to match the preferred working styles of your individuals.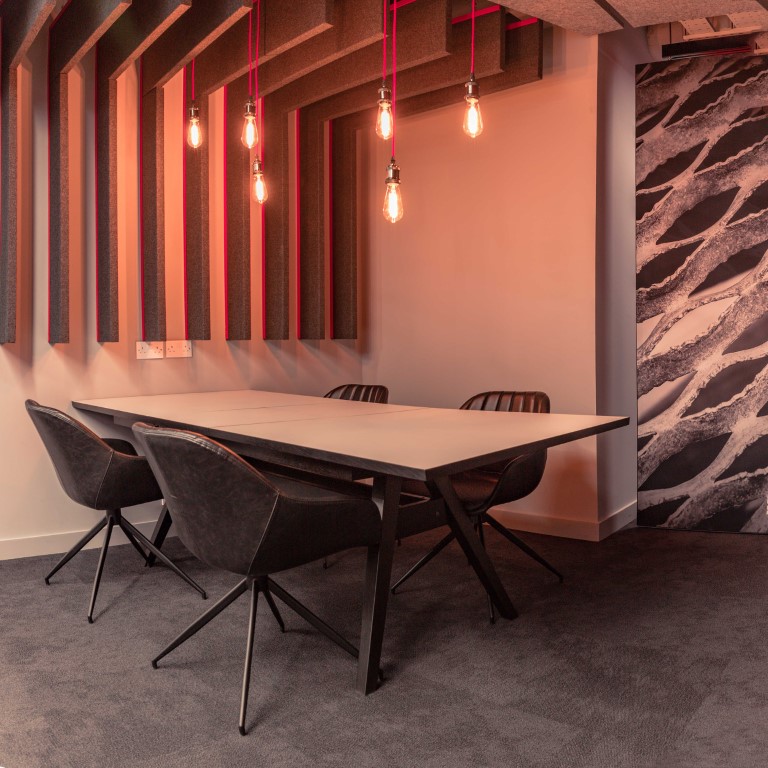 Embracing Artificial Intelligence (AI) with Office Design
Utilising the benefits of AI (artificial Intelligence), which will likely continue to advance, has been hitting the headlines with its role in the future, it is fair to say that its uses such as ChatGPT and use within the science community & medical space has opened up a chasm of opposing opinion. Yet, its offering could positively look to eradicate the mundane tasks, opening up opportune space for greater creative and collaborative thinking. Thus, leveraging technology can enhance business tasks and production. Allowing for it to become an assistive tool.
AI is a tool that has the power to change our day to day and working lives but it also further improves our experiences by being able to process volumes of data and connecting us to rapid services such as when people order an Uber taxi and even self-driving cars along with our use of Siri or Alexa for example.
Many big businesses such as Apple, Microsoft & Google have used AI successfully within their operations. AI tech is already in vast use within today's workplaces such as; with robotics use within engineering, the design & manufacturing of robots such as for space or car assembly lines, photo realistic art and auto generated email responses.
In business we use CRM platforms to allow us to serve our consumers and clients successfully and through the use of chatbots on our websites as an immediate service for our users. In finance we use programs such as software to trade on Wall Street and in law it can sift through large amounts of documents.
AI can be placed alongside your working practices and office design to serve with impact but to also work to encourage and retain talent within your organisation and to bring people & teams together who may be on flexible working patterns.
This is where agile designed workspaces can work to aid the revolutionary change in technology and preferred ways of working that help you stay current as a business but also attractive to the generations of workers you employ.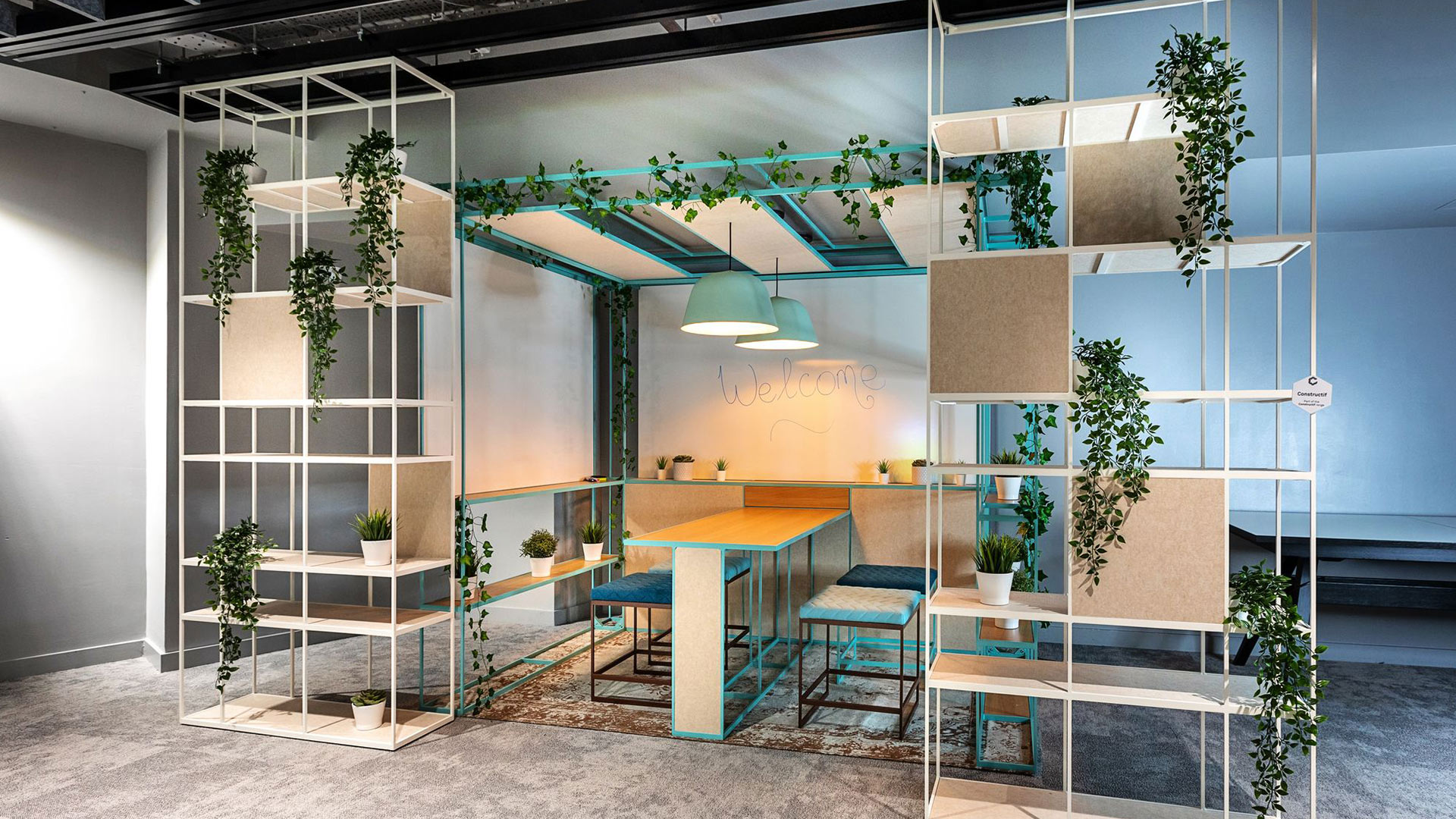 The Power of Nature & Natural Working Designs
The pandemic not only highlighted our shift in thinking towards our working styles therefore changing how we design our working environments but it also brought to the forefront how nature can impact our wellbeing and mental health too. As such, bringing foliage into the office, using living walls and providing outdoor space for your people, offers a modern workspace that considers its staff and their working areas.
Seen as a keen focus for 2023, this trend has benefits beyond its aesthetic look and offers workplaces the opportunity to place its people and their health at the forefront of design consideration.
Wellness inspired offices go a long way to provide improved workspaces orientated towards the health of your workforce. With approx. 17 million working days lost due to stress, depression & anxiety (according to HSE), offering your people a welcoming, inclusive and diverse working space that's inviting and bespoke, goes a long way in working to reduce absence and valuing good mental health.
Building High Performing & Dynamic Spaces
Building purposeful spaces that provide flexibility and agile use for your people is what will collectively engage across generational workforces, appealing to both the more experienced and those just starting out within their career, providing opportunity to rewrite the look of the workspace that takes into account the people using it -- spanning across all demographics.
Building effective workspaces with dynamic office designs is in providing; a range of options in seating, hot desk stations, quiet and collaborative zones, layout to promote productivity and inspiration along with break-out and rest areas that boost motivation and downtime.
The operations of any business are determined by the people that work within them and as such understanding how they best like to work and rest is in how you learn to provide the most advantages spaces that promote the health and output of your individuals.
The future of the workplace will continue to evolve but as an organisation it's imperative to stay tuned into how that reflects into your working environment and the space required to provide appealing offices/spaces with a sense of belonging for your people.
Reach out and contact us to learn more about how your office design can reflect, flexible, agile and hybrid working environments within your workspace by getting in touch here, or by calling us on 01293 775509.

Trevor Blake Fit Out are industry experts with over 20 years of experience in office design, refurbishment and fit out specialists working within London, Surrey and the South East.

Helping to assist and guide commercial businesses and educational bodies transform their workplaces.