Workplace office design has become more influential than simply the furniture and office hardware you provide your people. It takes into account the cultural feel and impression you create and want to promote along with a well-designed floor plan that incorporates every aspect of a space and the diverse nature of the people that work within it.
The future of your workplace design can be influenced by trends but ultimately are guided by people and your people wanting the office space to be more than functional.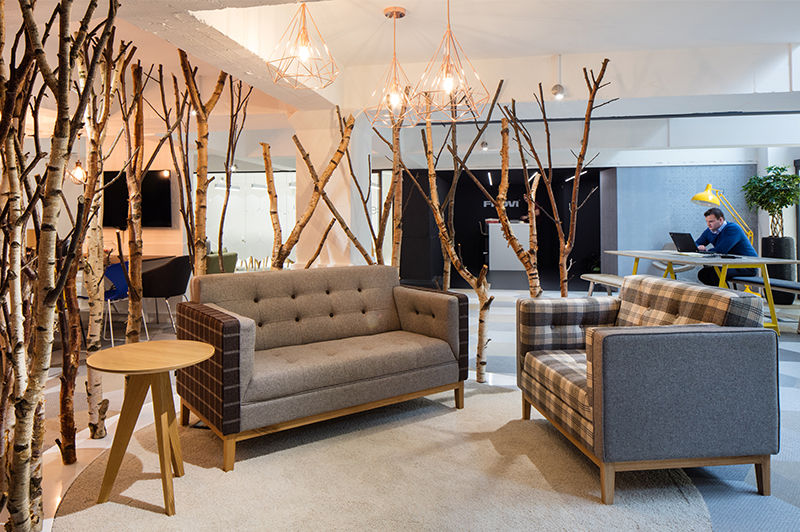 Key Office Design 2023 Themes
The key themes as discussed in our previous blog at the start of the year titled: 2023 Top People-Focused & Wellness Inspired Office Design Trends are;
1) Elevating the office presence with the rise of return to work since the pandemic
2) Tailoring your workspace design to your people
3) Bespoke workplace designs & luxury options
4) Space planning to include every square footage
5) Diverse working solutions for inclusivity
6) Workplaces designed for wellness and sustainability.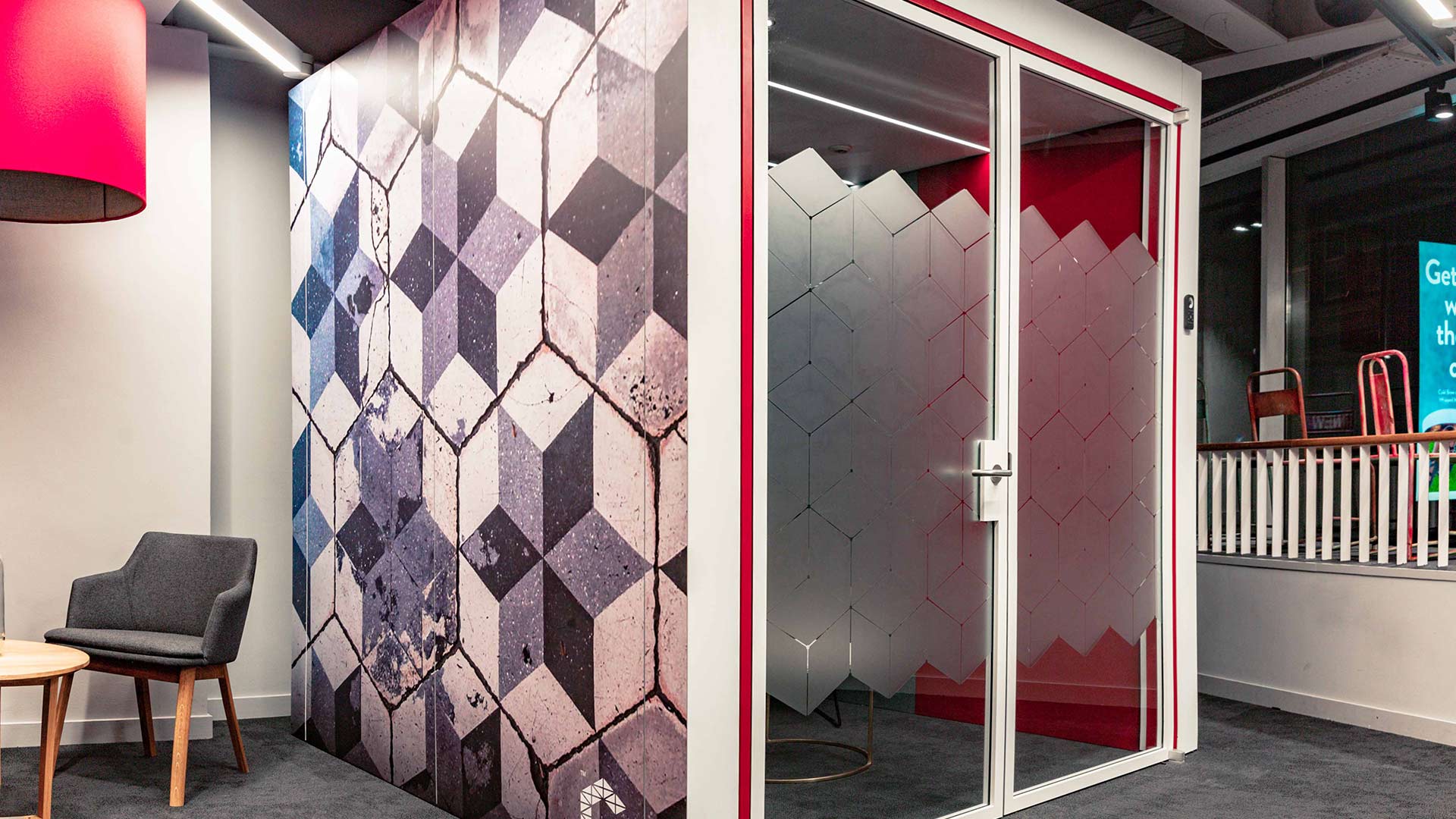 Elevating Your Office Design Elements
Design elements can be worked into your full office refurbishment or you may want to work within stages to address specific work areas and zones that incorporate subtle changes with impact for better flow and working practices for your employees.
For example;
Private booths are a perfect hideaway for sensitive conversations, online Zoom, Teams and Google-hangout calls and for work that requires less distraction and minimal noise disruption.
Break-out spaces where your staff can convene, collaborate and inspire project solutions, working theories and house small informal meetings.
Flexible spaces with moveable elements to create different spaces for varying needs or workspace events that will need access to good quality digital conferencing facilities to connect hybrid and agile workers.
Zones with different seating options which could mean in your reception area you build an atmosphere that is welcoming with sofa's that fit your brand design and colouring but that also offer support and comfort for guests. You might have huddle pods for 1:1 quiet working or soft seating for those needing to take a break and relax.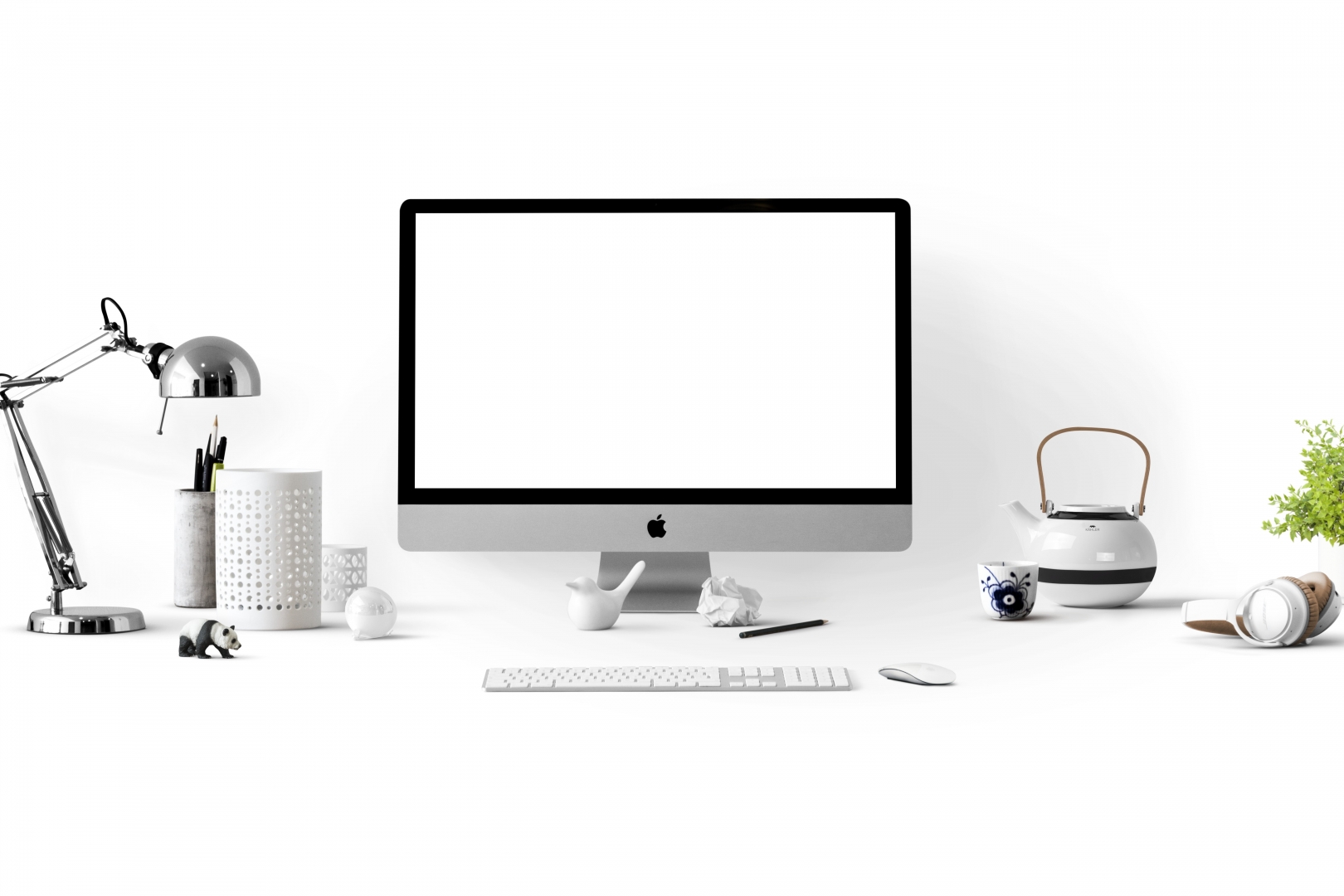 Stay Smart: The Modern Workspace, Office Design Tech Revolution
With many office spaces rotating on a hybrid and flexible basis, the agile design has become the hot ticket to adapt to the continued change in working styles along with also continuing to welcome new ways of connecting and working with the forward development in technology.
Aligning with the advances of the digital revolution ensures you offer your people spaces that make their productivity and communication easier. Not only that but it ensures as a business you are ahead of the curve and offering better and progressive ways of working with the ability for staff to basically plug-in & play, with immediate WIFI and power socket supply to maximise their working output.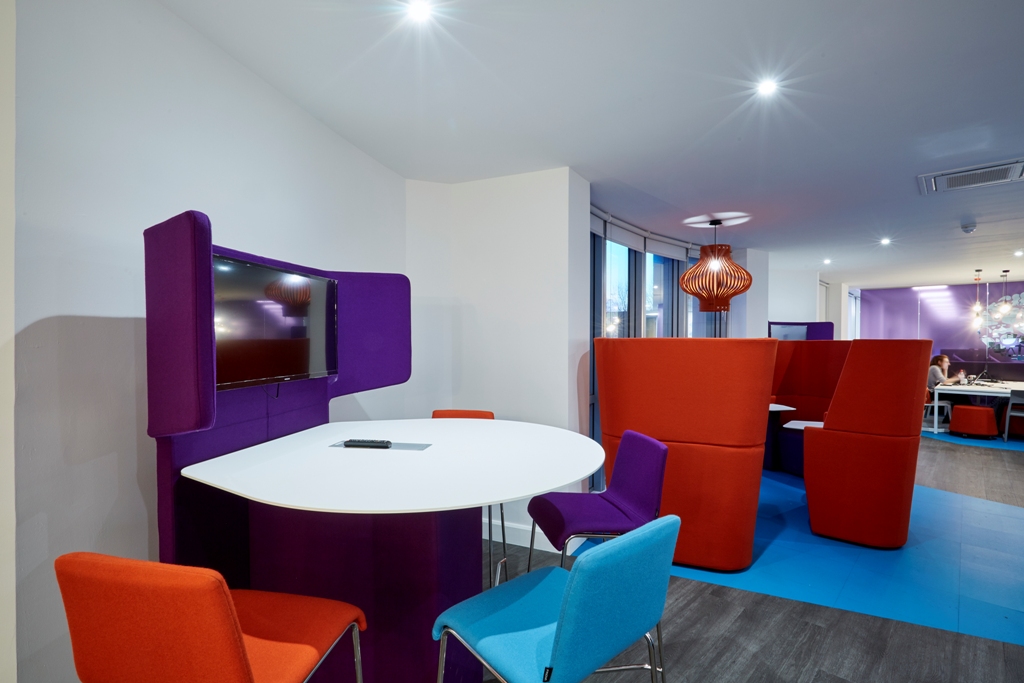 Collaborative & Inspirational Success: Hot-desking & Coworking Spaces
With the preference for flexibility & with the ability to book spaces with ease, offering rapid access to hot-desking is highly beneficial for workers from different offices, guests and hybrid individuals who may not need or want their own desk. Allowing for innovative collaboration and a cross-pollination of ideas & problem solving amongst your teams.
Collaborative working zones reduces redundant spaces and can be planned within an office layout that also uses quiet and individual areas that enhance work flow and processes.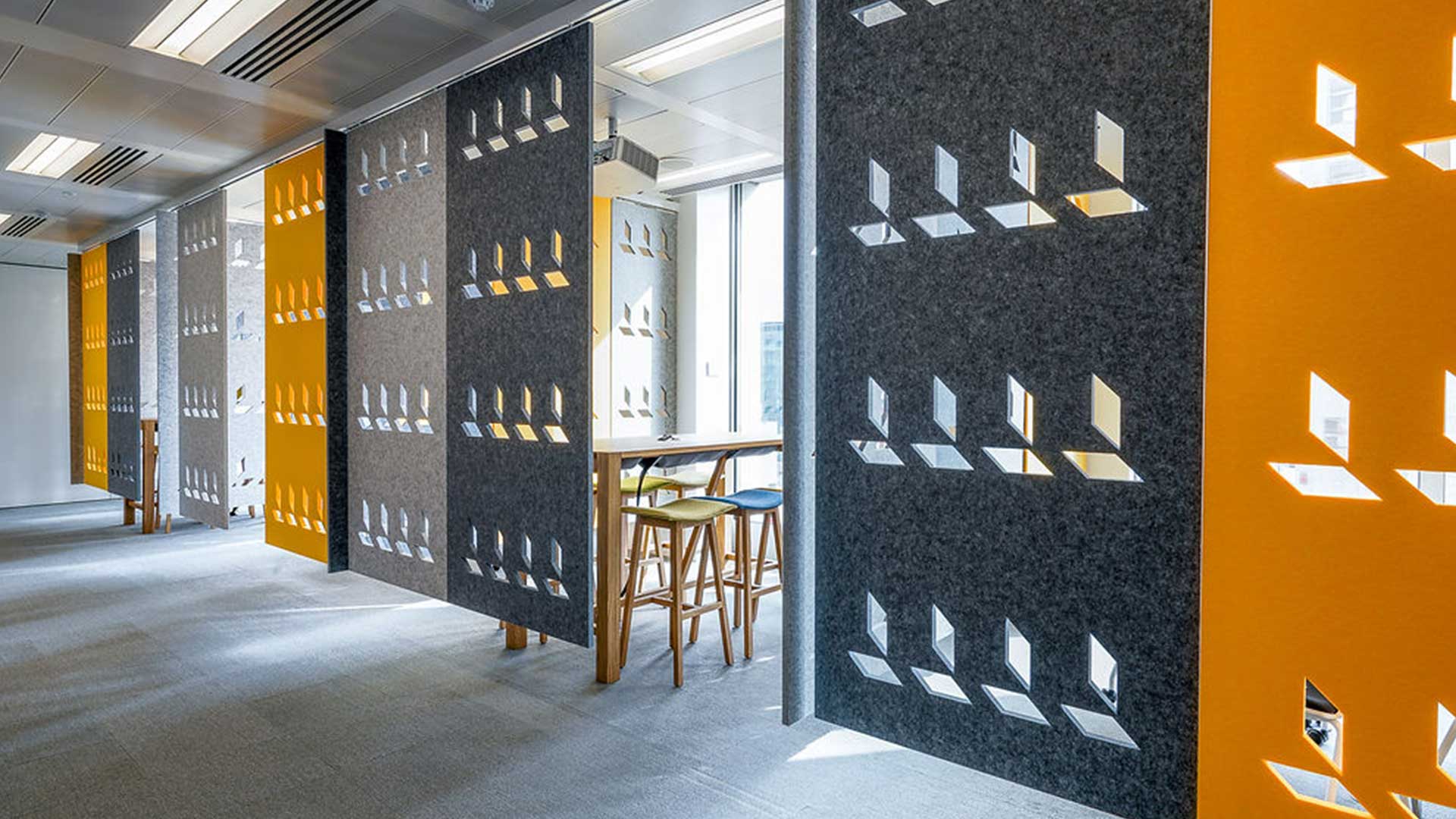 Seeking Stylish, Agile & Flexible Storage Space for Workers
With hybrid and agile working styles being commonplace and the preferential way to work, connecting people together is expected to be quick as well as easy. Combatting the downside of hot-desks and agile areas is in ensuring you offer your people storage space for their belongings.
There are clever ways to accommodate storage through the use of walls that offer storage but that also define zones and spaces within your business processes and aids to the flow of your operations.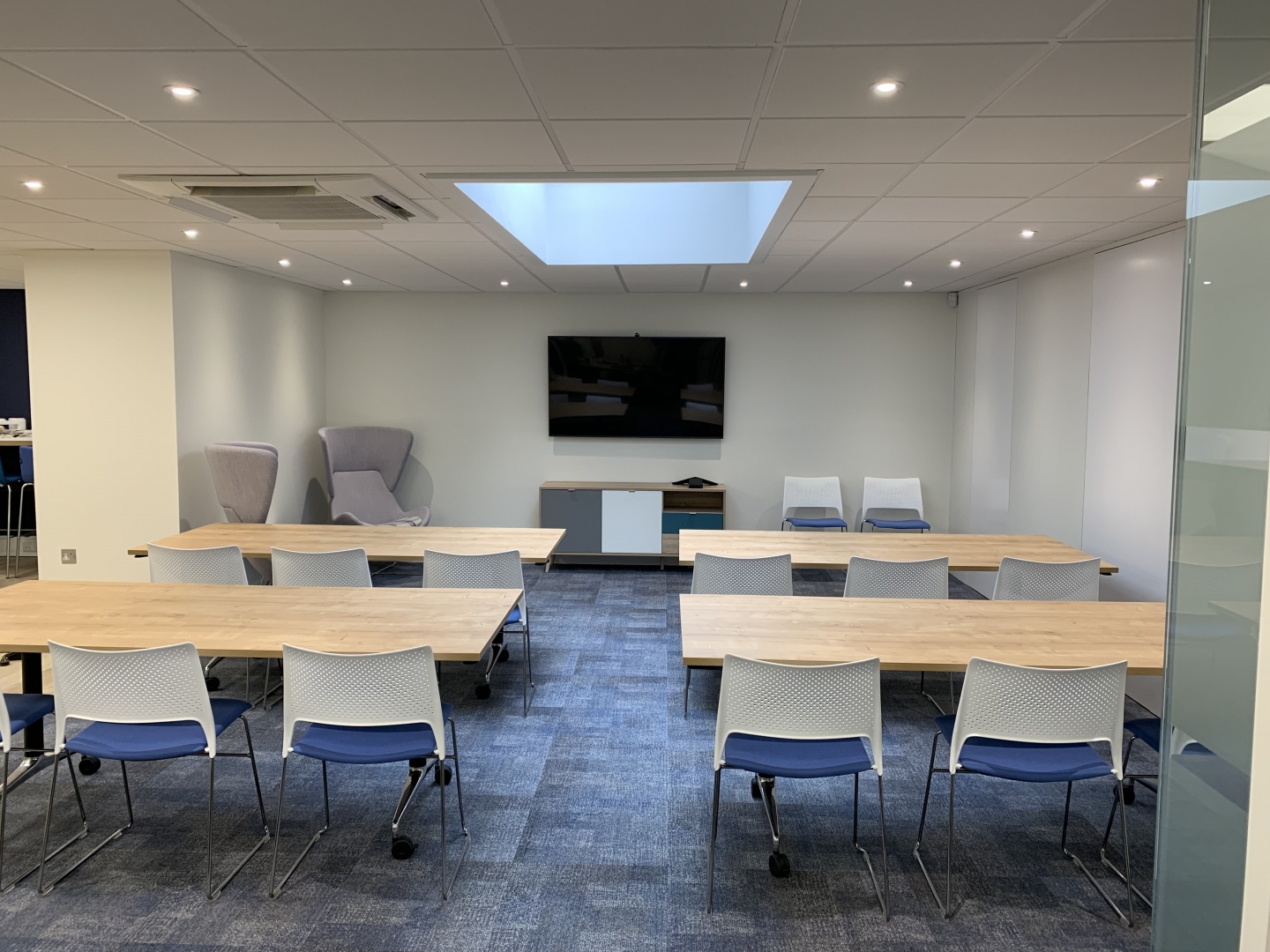 The Importance of Good, Natural & Enhanced Workplace Lighting
Considering how you use natural light and how you create light within your workspace is an important aspect to think about when you're refurbishing your office space. Poor lighting affects mood, productivity and increases the probability of accidents.
Enhancing the natural light that you have within your office space and through the use of glass partitions and created light within a meeting room will vary to say that of a break-out area which will have differing needs and requirements.
Dimmer switches and spotlights are great ways to boost dark areas and glass partitions can encourage natural light to bounce across rooms and zones.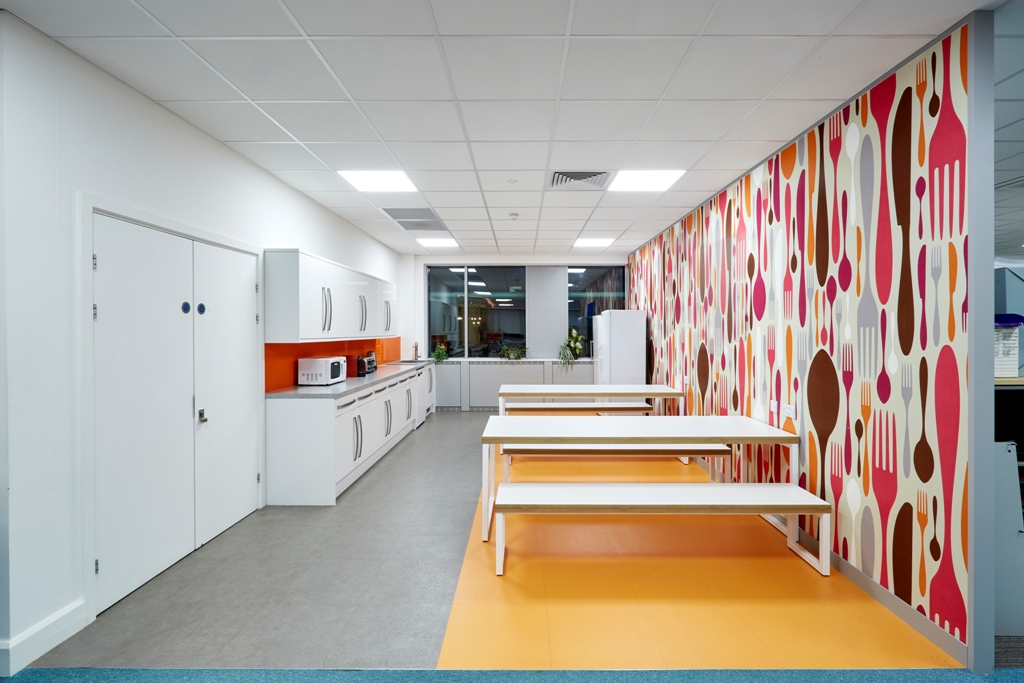 Office Design for Energy Efficient Ventilation, Air Cooling & Air Conditioning Systems
According to Health & Safety work law you must provide clean and fresh air. Opening windows isn't always the most efficient way to reduce heat or in offering respite from the warmth but you can look to use solar film to reflect and redirect heat from sun facing windows and it is also possible to manage good quality air flow through the use of ventilation systems.
Impacting output, absences and wellbeing, it's key to find a system that works for your whole workforce as well as being efficient and sustainable for your business whilst considering the environmental cost too.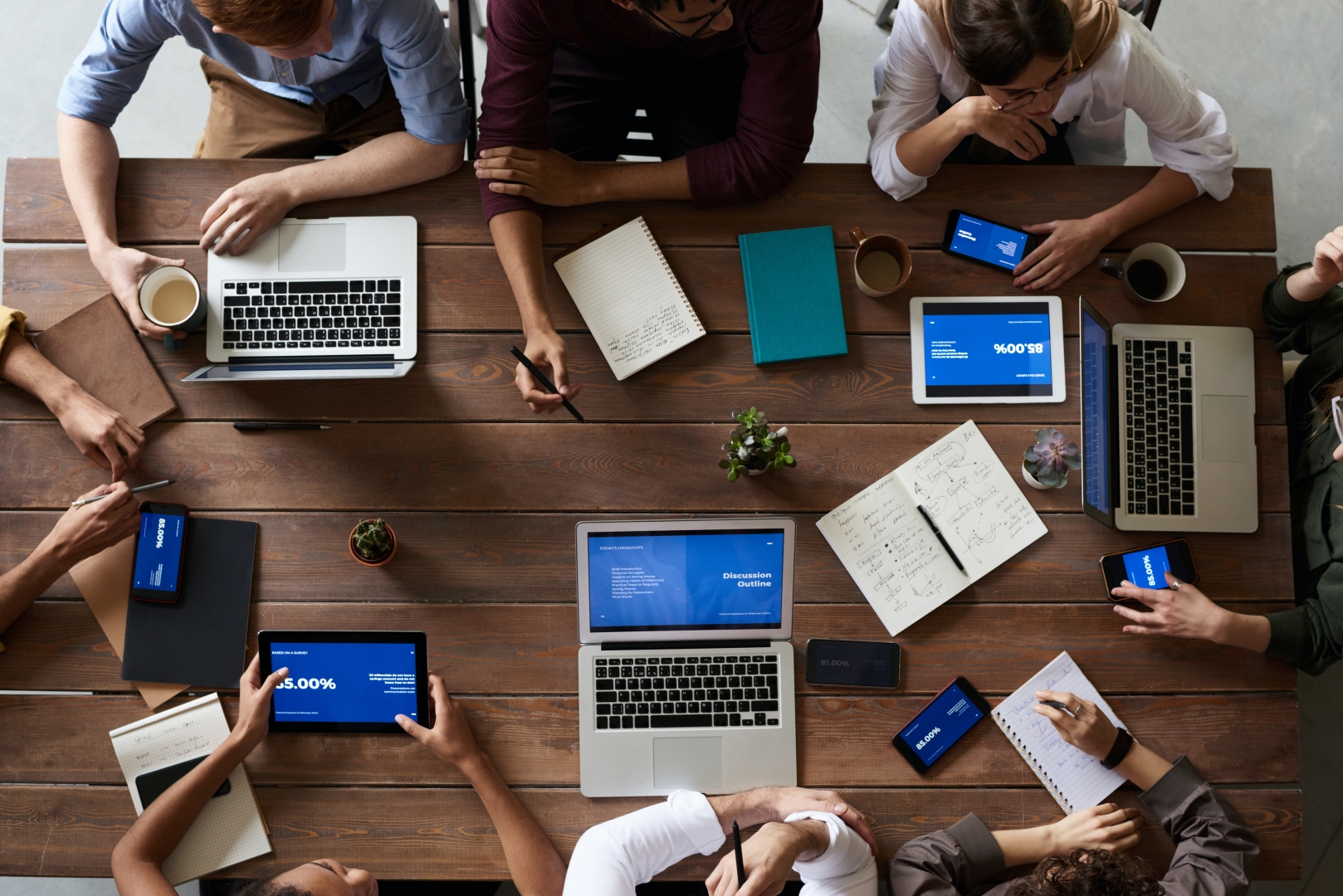 Build Culture: Successful Office Design for Your People & Teams
Finding design build contractors and an office fit out & refurbishment company that is able to space plan, design your workspace and carry out your office refurbishment project needs, offers you the benefit of seeing in advance how your space can look, the capacity to fully fulfil your needs/requirements and to deliver your project outcomes from start to finish with seamless flow.
Trevor Blake Fit Out are office refurbishment, fit out and design specialists with over 20 years of professional experience and expertise working within commercial and educational sectors.
Get your FREE eGuide here and email us for more insight into your next office refurbishment project at info@trevorblake.co.uk or call us directly on 01293 775509 to discover more of what we can do for you.
Helping to assist and guide commercial businesses and educational bodies transform their workplaces.