Work experience at any age is a great way to learn about a job or area of work. You may discover skills that you didn't know you had and even develop new ones that you didn't know you'd need. Not only that but in taking part in a work placement you see how to interact with others, which can be taken to any future work role or placement.
For many young people today, they may not have yet had the opportunity to have had any work experience, with fewer roles being offered to those under the age of 16 and with competition fierce, it can mean that students who come to their work experience week in year 10, haven't yet been into any place of work – making the placement an important introduction into the working world.
We recently had the delight of welcoming a young female student into our offices to offer insight into our duties, activities and business operations. As a relation to one of our Director's, the summary of tasks included: visiting a site, meeting new people, working alongside one of our company director's, organising our uniform inventory and working behind the scenes on our website with our marketing department.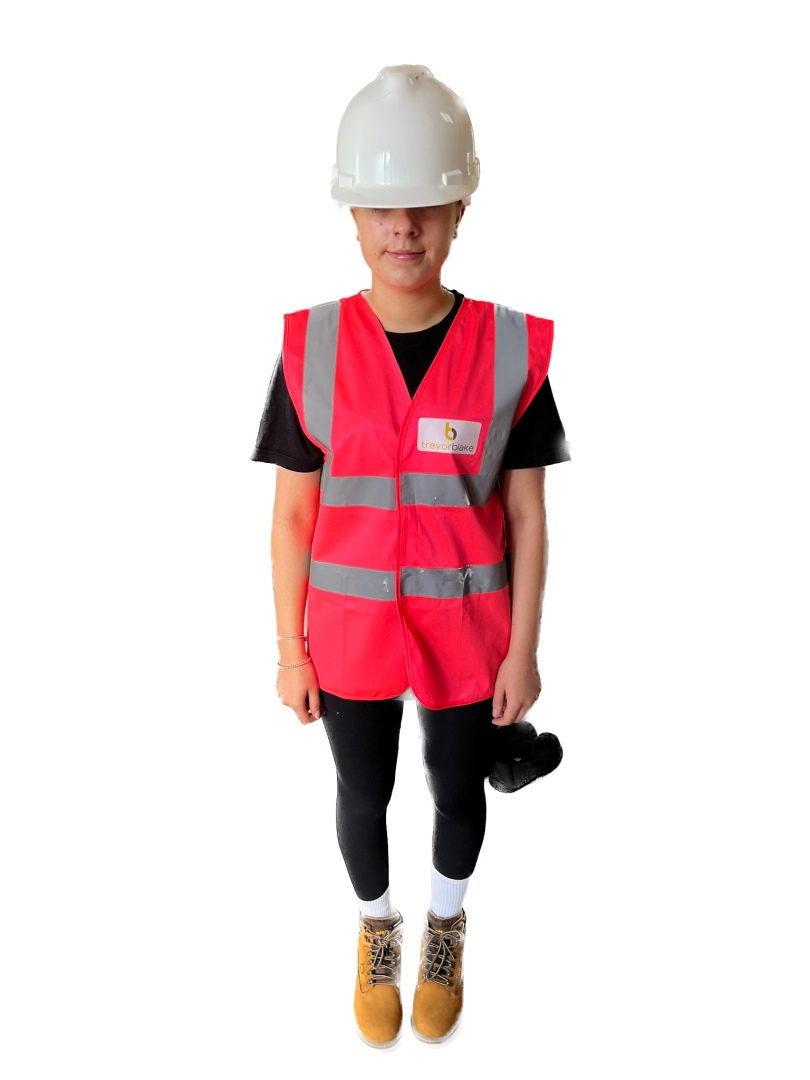 Why do Work Experience?
You may not have thought about the industry sector that you'd like to work within but working within construction, within the refurbishment and fit out space, can be varied and wide ranging in its scope, promoting: problem solving skills, project management, organisation, good communication and people management skills along with a strong sense of willingness to learn progressively.
Serving the needs of our clients is in offering an inclusive and diverse sector that can best serve the people that utilise our services.
It's thought that around 15% of the UK construction industry is filled with female positions held and only 2% of those end up working on site. The importance of valuing every voice enables for diverse workforces and viewpoints that seek innovative and progressive project solutions from the office design stage through until project completion.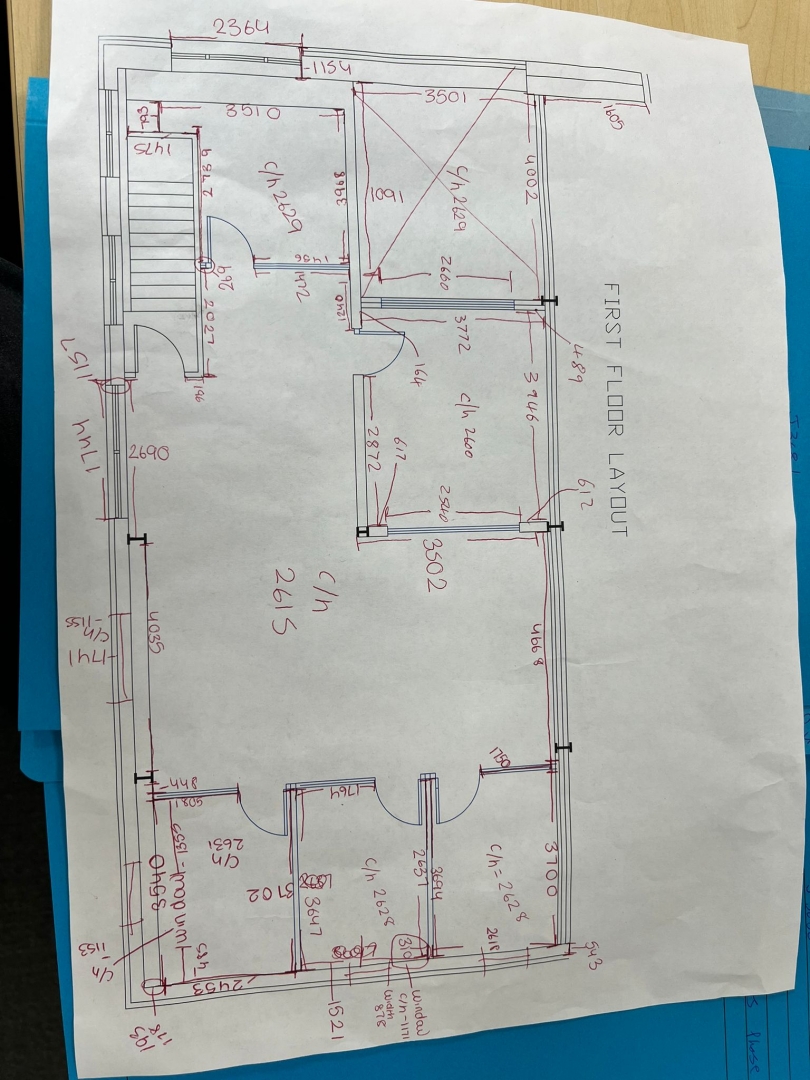 Construction is a Key Part of Our Economy
We recognise there may be outdated views or an unawareness of what being in this sector means and the scope of opportunity that comes with careers, attracting new talent, into the industry.
There are many trade positions such as: electrical, carpentry, decorating, building work as well as professional roles like: project management, directorship through to office positions that help to promote our organisation and ensure the smooth running of day to day operations.
With a platform of progression and by opening up the conversation & shattering outdated perceptions of what it is like to work within trade positions and companies, it offers young people through to those with experience, a career where we design, build and create working & educational environments for organisations, businesses and educational bodies that transform how people interact, perform, collaborate, inspire and work within their spaces.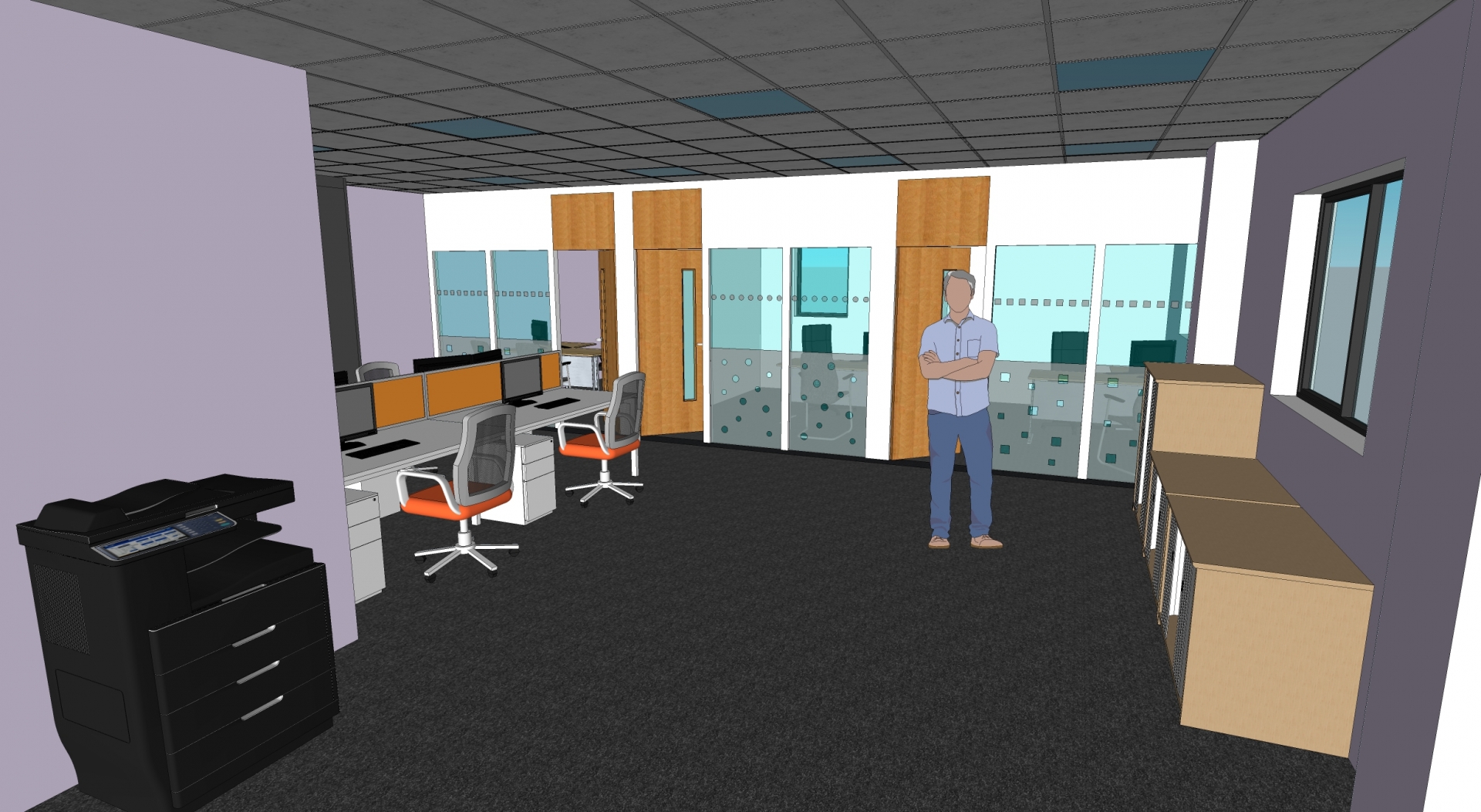 Technology in Construction
Technology has offered a wave of progression for the industry and the scope of offerings we as a refurbishment and fit out company can offer our clients. From the focused approach of space planning that utilises software that can produce drawings in 2D AutoCAD & SketchUp designs and have the capacity to source 3D rendered designs for visual walkthroughs that assist in bringing our clients visions into reality. Creating a live, working brief with which to adapt and work from through to communicative technologies and platforms that allow us to stay in touch with clients in the form of emails, social media and insight materials that we promote on our website to inform our readers and audience members.
With the UK seen as a world leader in investing in digital technologies in the construction industry, we can only further welcome and embrace new ways of working and incorporating technology that improves our skills, our ability to attract from early career starters such as students through to progressing professionals into our sector, improving the efficiency and progression of the sector that enhances our working and daily lives.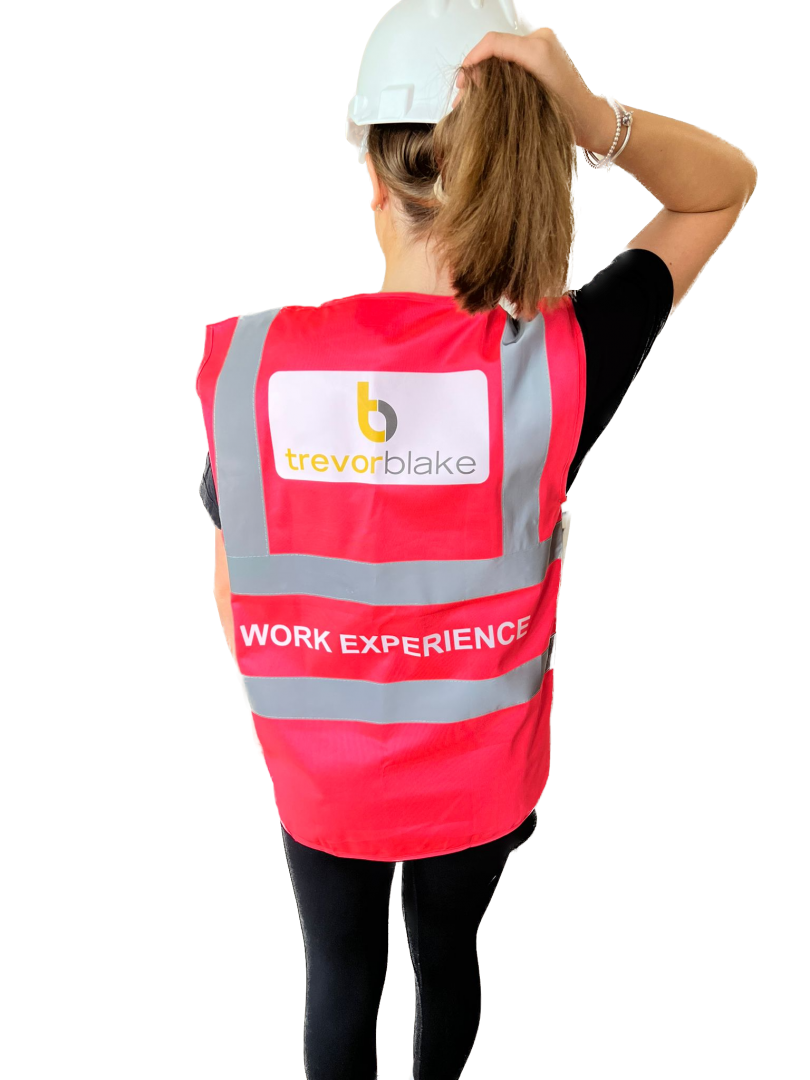 Trevor Blake Fit Out are office refurbishment, fit out and design specialists with over 20 years of professional experience and expertise working within commercial and educational sectors.
Get your FREE eGuide here and email us for more insight into your next office refurbishment project at info@trevorblake.co.uk or call us directly on 01293 775509 to discover more of what we can do for you.
Helping to assist and guide commercial businesses and educational bodies transform their workplaces.