We get very used to working behind the scenes doing our jobs and working on some great projects with clients new and old that it's nice sometimes to stop and pause – to reflect on what we've achieved for our clients and what the successful outcomes were for them.
We've pulled together X5 top projects that we've worked on and have listed what the project was below and what that has given our client, be it a better business working flow to match their processes or improvement of their facilities to offer their people agile zones that align with different working styles and ways of working.
It's important to plan ahead in business, but it's also equally important to look back, so that you can plan effectively and powerfully forwards. In the building game, things can move fast, with many plates to be juggled and with many scenarios to plan for – which with 20+ years of professional expertise, there isn't much we haven't seen and that we can't navigate at Trevor Blake Fit Out.
See what our picks are, and why. Maybe you'll spot some that you recognise?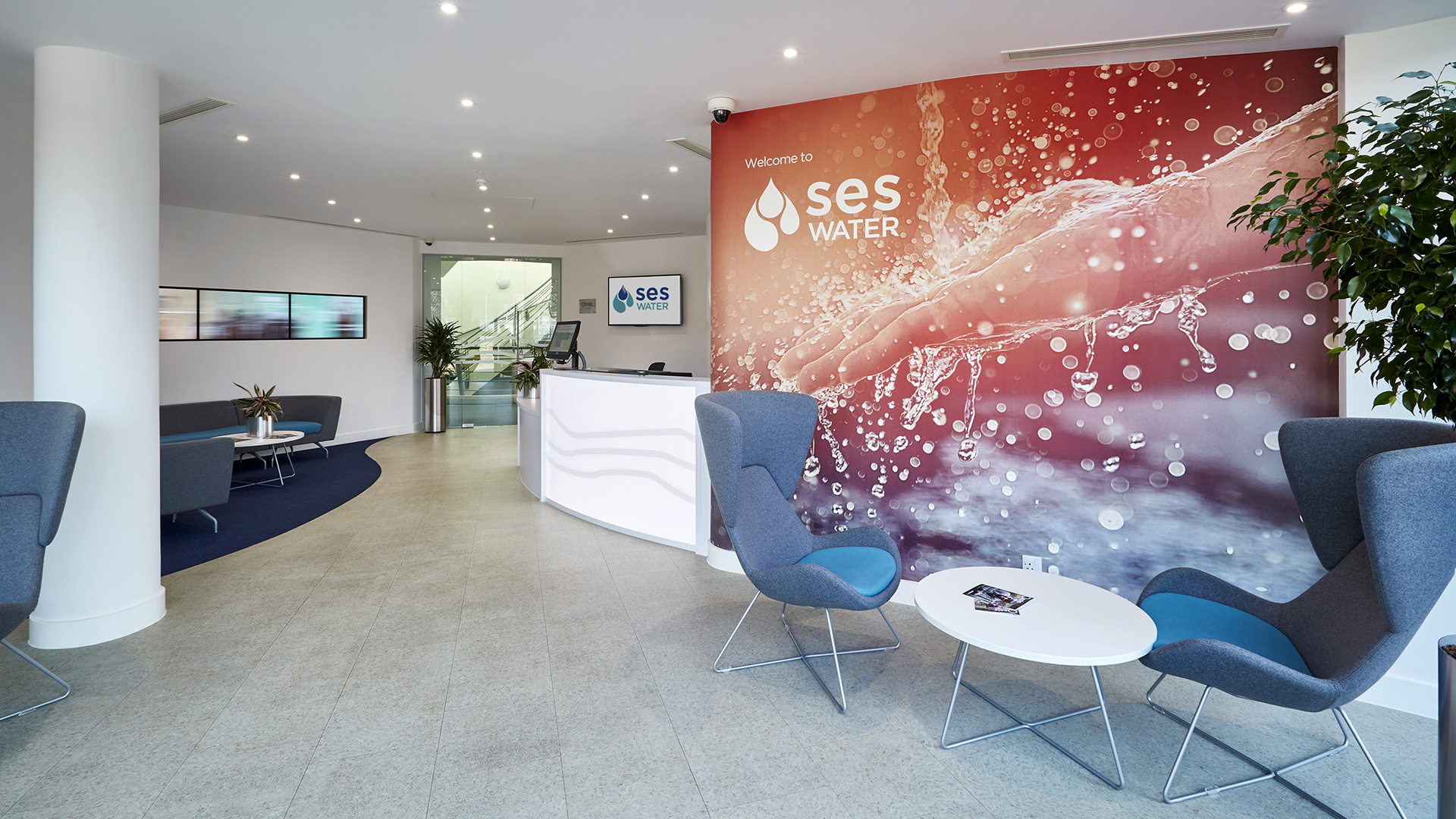 Top X5 Office Design & Refurbishment Case Studies & Why
1) Multiple Use Refurbishment for Wealth Management Company
Working for a wealth management client, we improved an expansive area to create a multiple use workspace: be it for meetings, workshops, training, functions or even rest areas where storage facilities, flexible furniture and partitioning could be divided and moved to suit their needs at any given time or day.
The outcome of this project has enabled our client to provide a workable space that can easily be manoeuvred to suit hybrid, agile and flexible solutions to work within their fast -paced environment and is tailored to work with all styles of working.
To see the full case study, testimonial along with the full transformation, click here.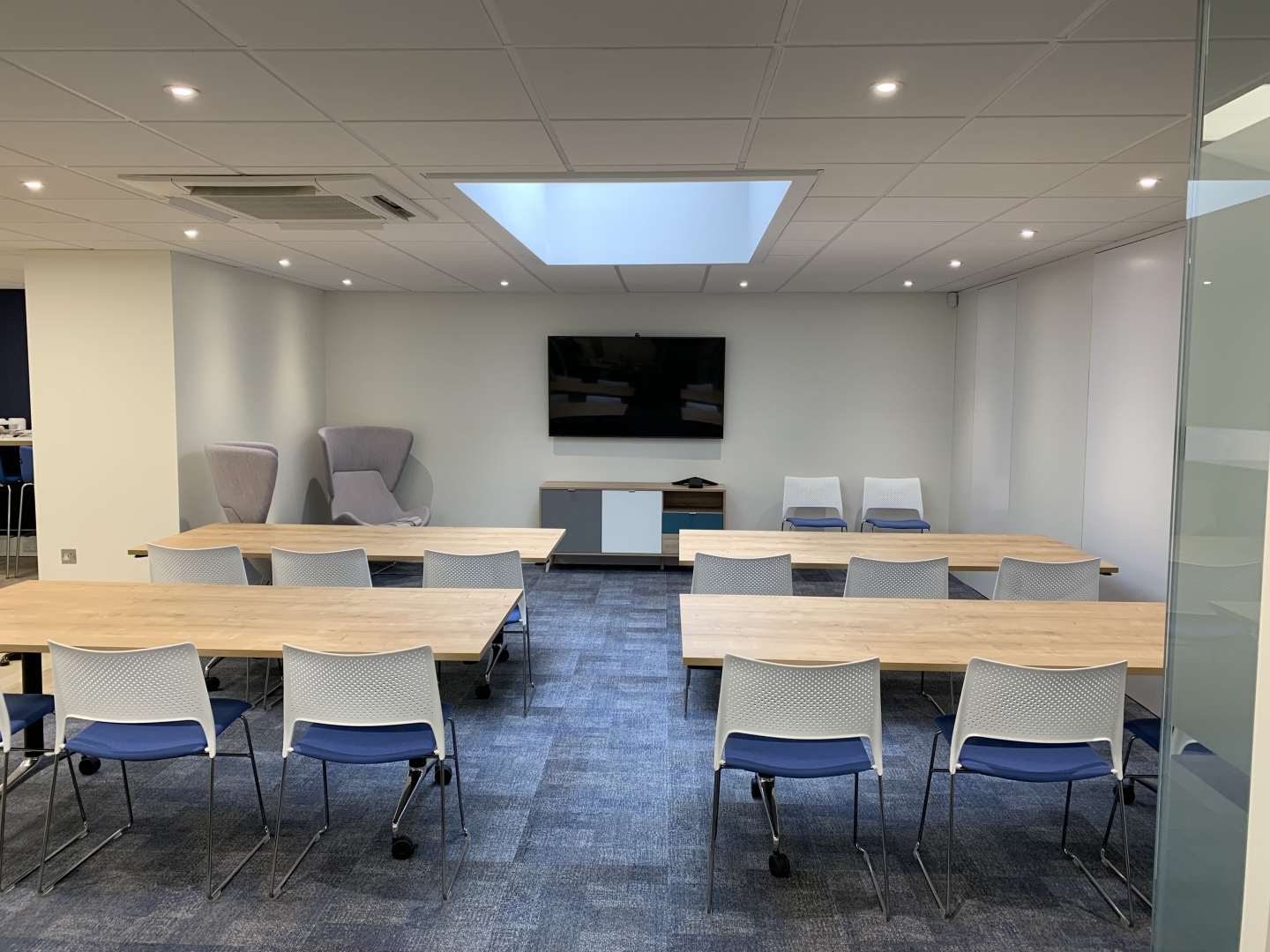 2) Full Office Refurbishment of Mezzanine Floor
We worked with one of the world's leading European distributors (also part of an international manufacturing group) producing high tech instrumentation for scientific, academic and industrial research.
We revitalised a space across the whole of a mezzanine floor to provide a revitalised space that is representative of their culture today and created an area that was more reflective of their business operations, flow and processes to aid the staff and how they function within the area.
To see the full case study, testimonial and photographic imagery, click here.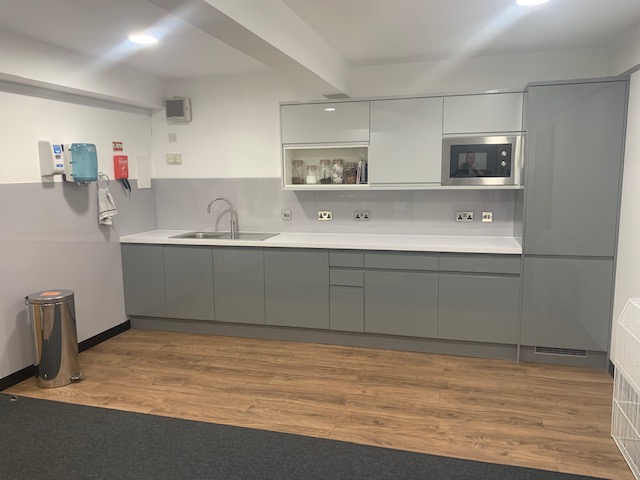 3) X2 Storey Berkshire Charity Office Building Redesign & Refurbishment
Appointed by a charity, that's been helping people since 1857, to undertake a two-storey refurbishment from site survey to client brief, design document and progressing to plans that were adapted to suit the needs and requirements of our client.
The end result gave our client a fresh and modern look to match their brand and professional image plus gave the staff and visitors a welcoming space to be in.
To visit the case study and see the exact details of the project along with its outcomes, click here.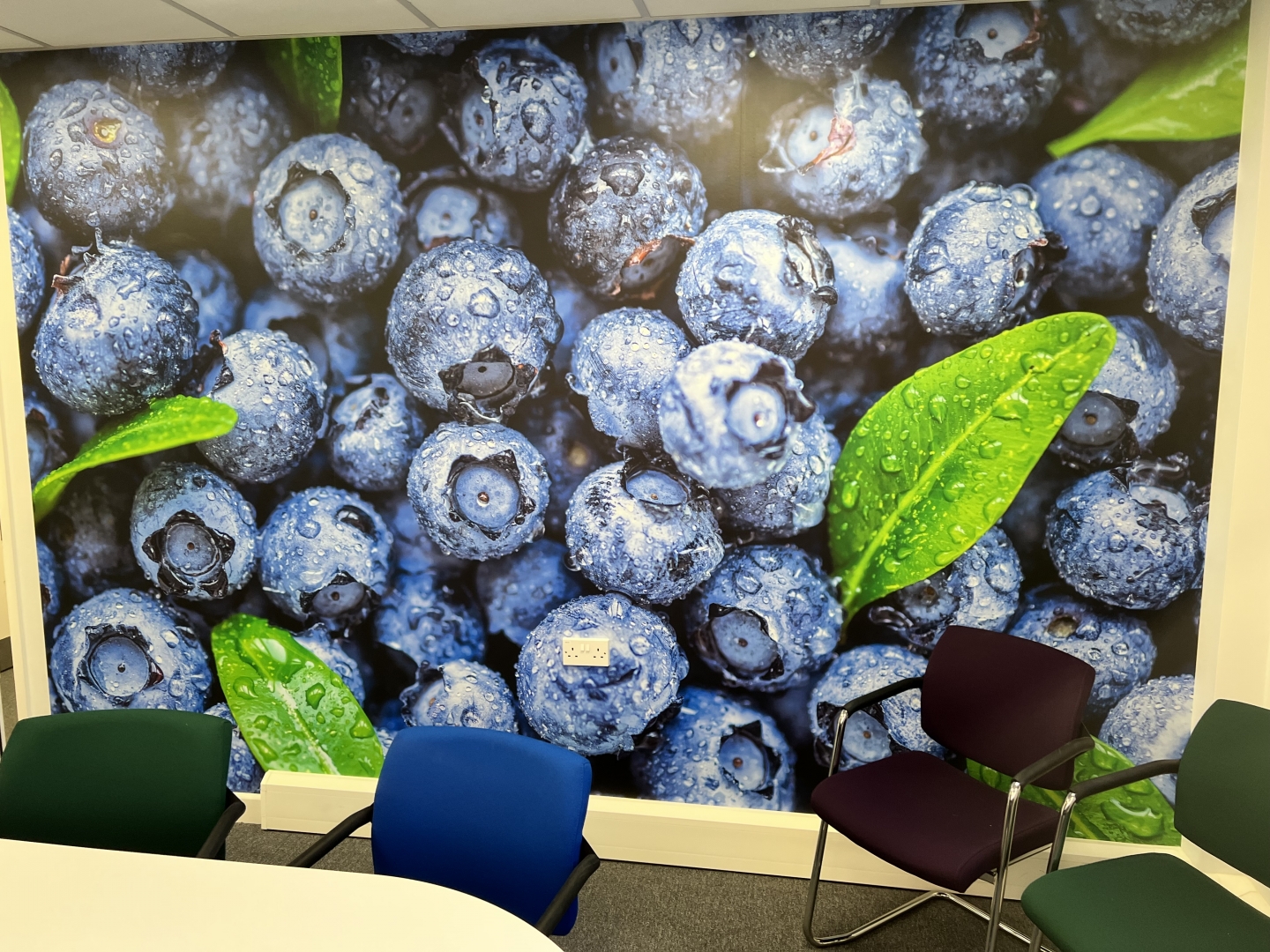 4) Financial Services Organisation, Acoustics Improvement & Office Refurbishment
Having refurbished for this client 7 years ago, it was great to be back and modernising their offices once again, injecting some colour to reflect their branding and designing a space to enhance the diverse working styles of today's workspaces.
At this point in time their office workspace needed to also be a safe space, as this was around the time that COVID was still a going concern, but its functionality needed to also be more than practical, with soundproofing in smaller meeting rooms to allow for video conferencing & with wall pads and soundproofing above the ceiling. It was also important to consider storage for staff, so they could hot desk when they were in the office. The client brief was very much to offer longevity of style and flow that enabled use for many years yet to come.
To see their transformation and project details, click here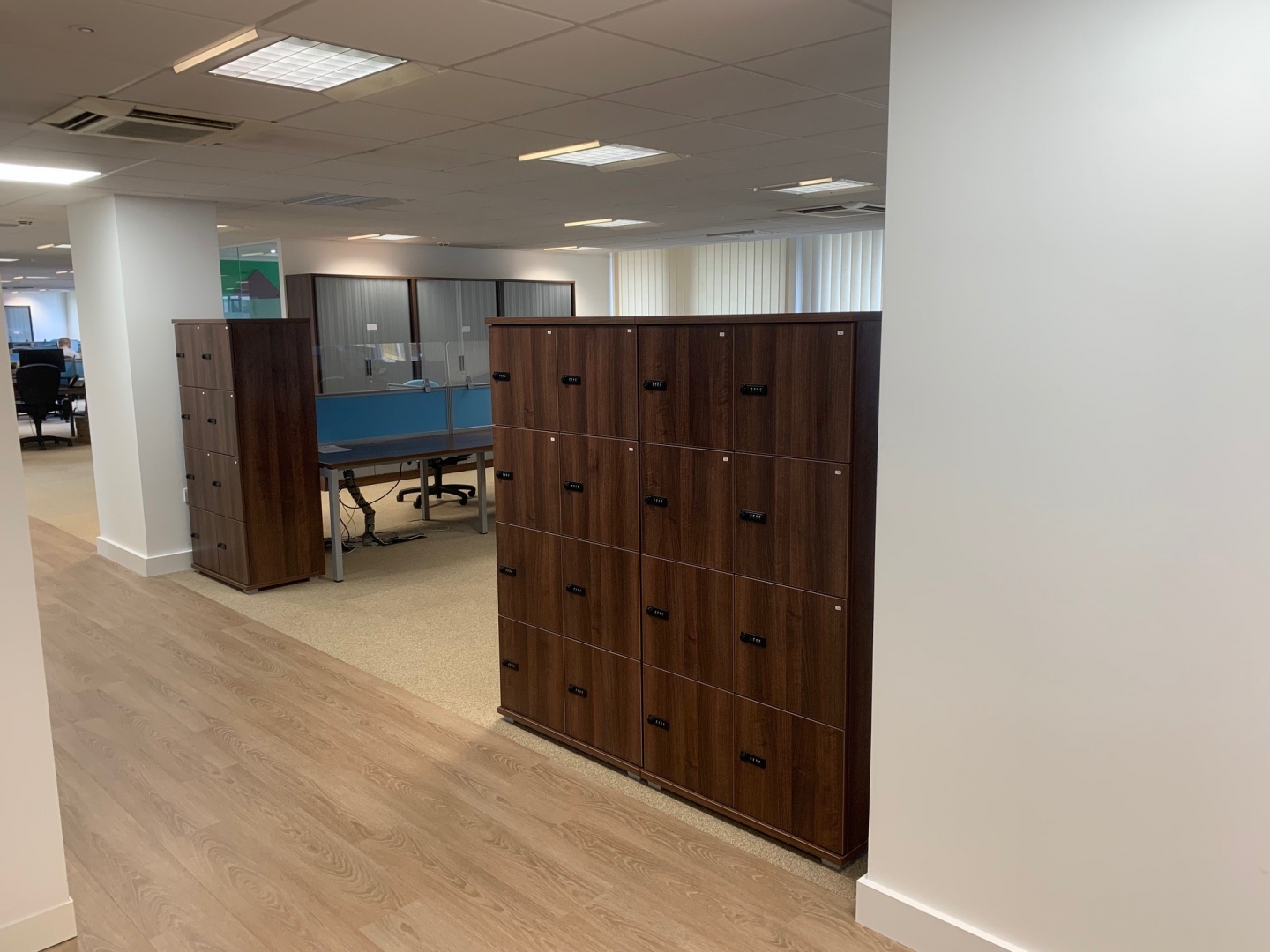 5) Creating an Agile Workspace
Not technically a new, 2023 refurbishment, but a good example of how you can recreate a workspace to be agile in style & to enable for collaborative spaces that encourage innovative and creative thinking across teams and offers varied spaces for breakout, rest and productivity. Providing flexibility and the amalgamation of two working teams.
The brand-new office layout design looked at a large open plan space on the upper ground floor to consider cellular offices, meeting rooms, agile/hybrid zones and areas for guests along with other users. This fit out was to celebrate 150 years since the business was founded and an opportune time for them to rebrand.
The highlights of this case study can be found here.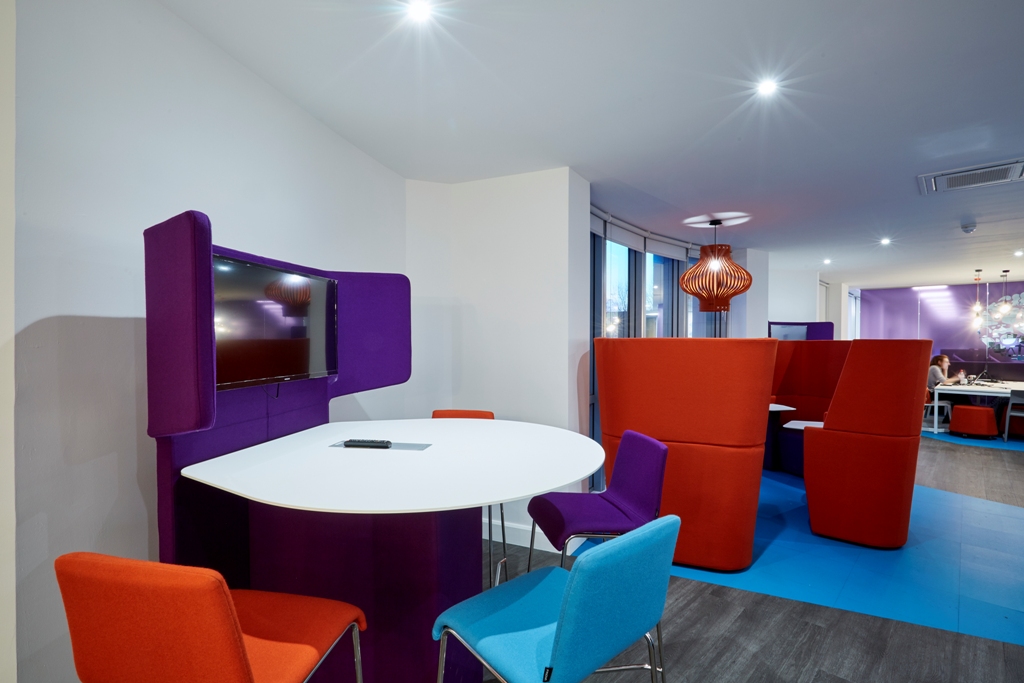 Discover More Refurbishment Insights and Professional Case Studies
To see our whole range of case studies completed for organisations, educational bodies and businesses, you can visit our page here. To discover what is top of the office refurbishment list for 2023, you can read our article which details the importance of what matters in the workplace today and the influential future of workplace design, here. If you're planning your own refurbishment or fit out, then you can download our free eGuide here to assist you in the factors to consider prior to instruction and project works commence.
Trevor Blake Fit Out are office refurbishment, fit out and design specialists with over 20 years of professional experience and expertise working within commercial and educational sectors.
Get your FREE eGuide here and email us for more insight into your next office refurbishment project at info@trevorblake.co.uk or call us directly on 01293 775509 to discover more of what we can do for you.
Helping to assist and guide commercial businesses and educational bodies transform their workplaces