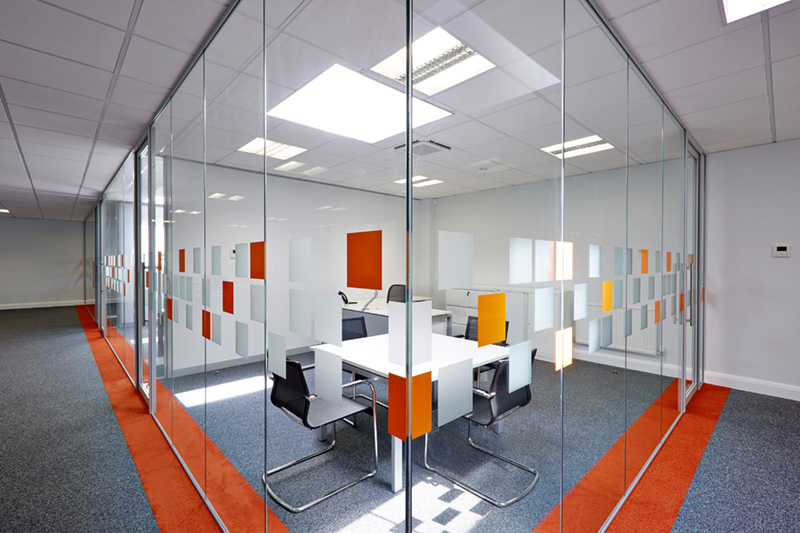 Partitions can offer an easy way to create structure to your floor plan and flow, and can help to place departments alongside the operational need of your workplace set-up & processes.
Looking at all of your working sections and workforce can be useful when considering your layout, and when used in conjunction with space planning software, as you get to see the impact of your vision before it is put into project action.
Space planning is a great way to visualise using every aspect of space that you have available, and can assist in being able to determine how best to partition your working space and what style of partition and division will work best for you, your people and your business.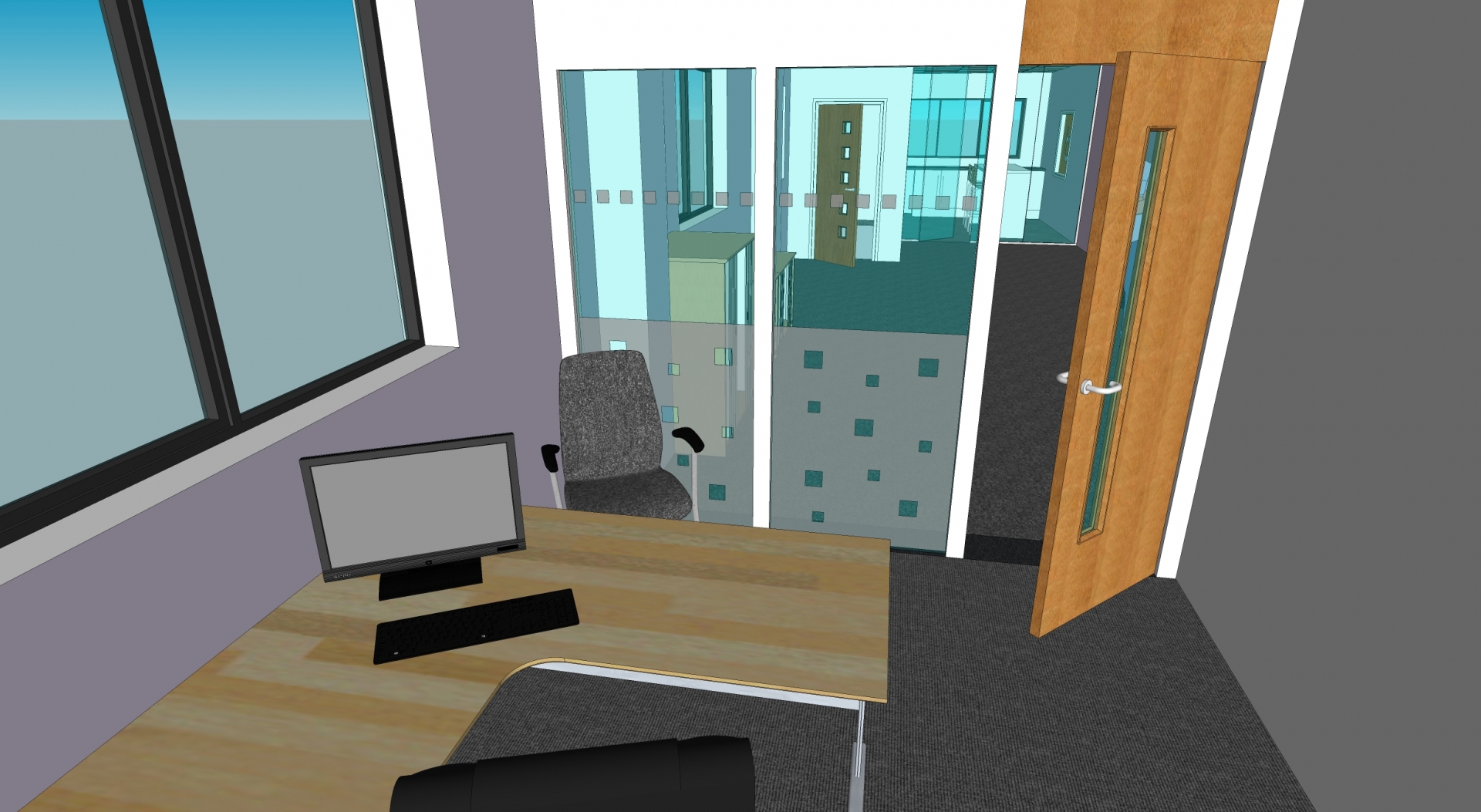 The Benefits of Using Office Partitioning
The benefit of partitioning is in being able to tailor what you need and where you'll need it within your given space. You can look at fixed and moveable options dependent on how your teams and people work, which can also look at privacy, storage and in having the flexibility to break up/shift zones to create new spaces/areas.
Remember it's not just about what's practical, but also the efficiency, as well as building something that suits the diverse nature of your staff, their needs and what they need in order to be able to get their job done to the best of their abilities.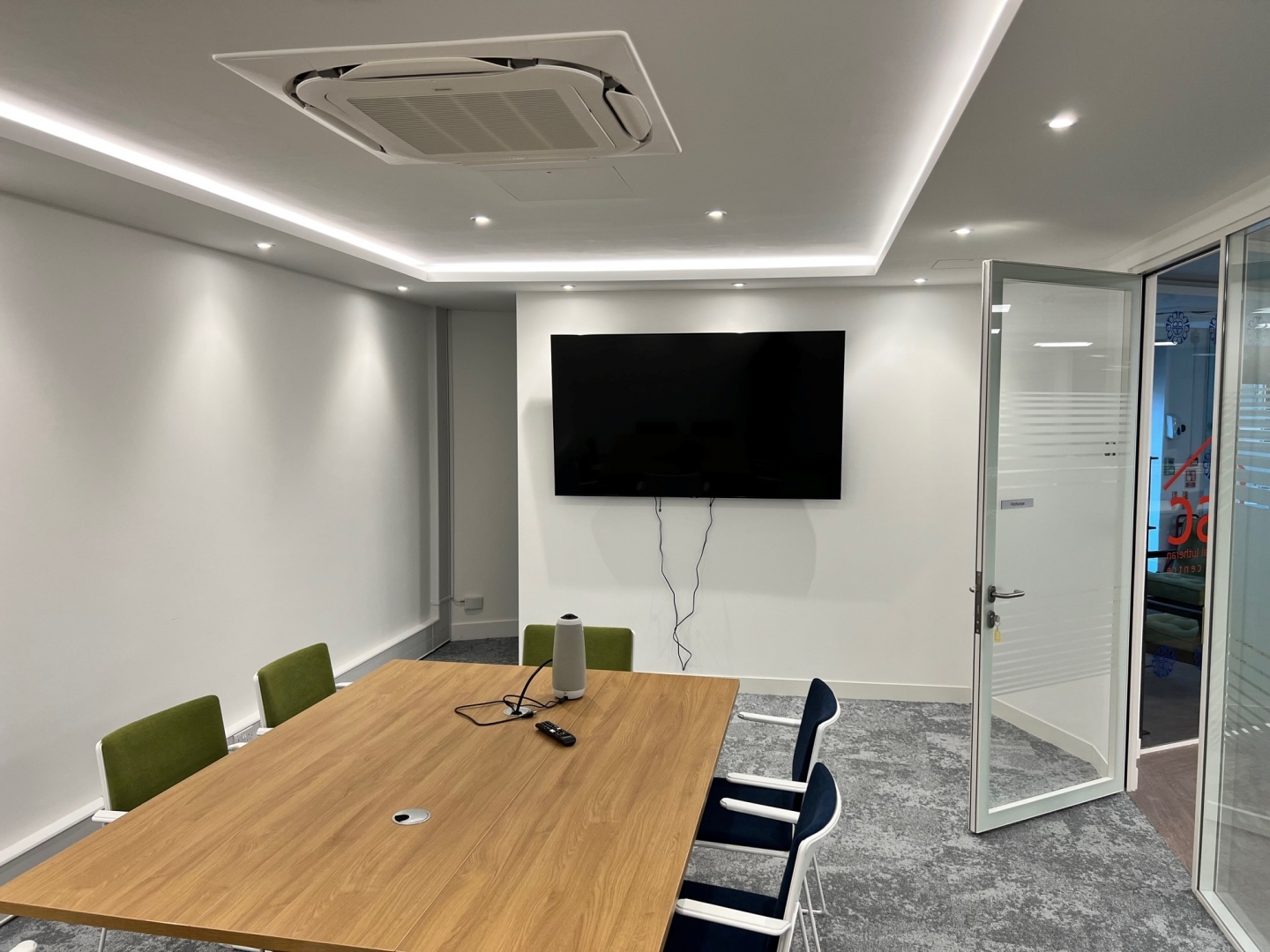 Take Stock & Perspective of Your Space & What You'll Need
Taking perspective on your space, whether it's a refurbishment of an existing space or a fit out of a new space, will help to set the tone of what you need and in creating a working brief with your refurbishment or fit out partner in what can be achieved, and what could work well within your workable space setting & design.
Partitions come in many forms, which can be: moveable walls that include innovative designs and prints, they can be glass, they can include storage and can also be used to pin on ideas in collaborative meetings for brainstorming sessions within teams and when hosting meetings or training workshops.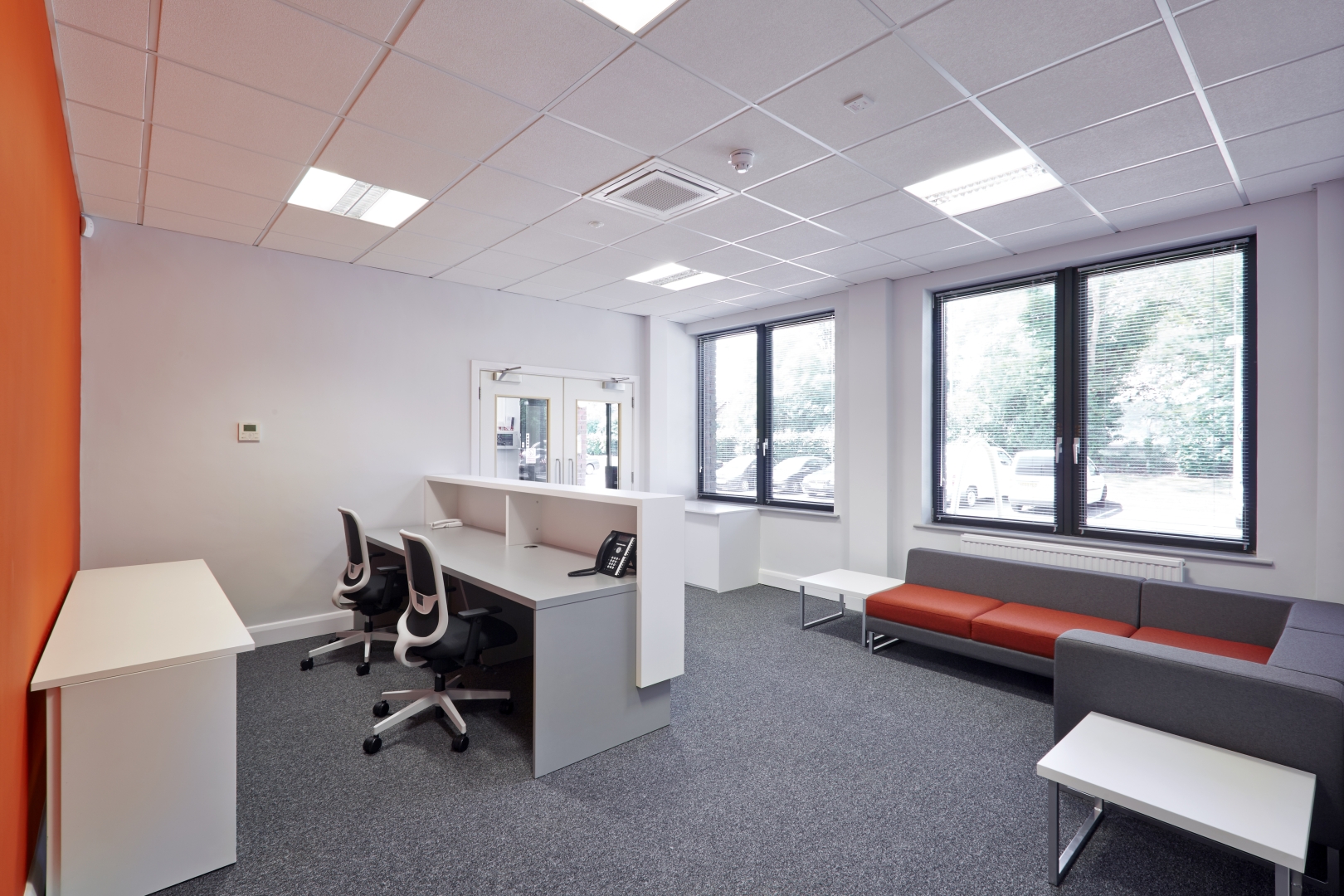 Making Use of Good & Natural Office Lighting
Utilising the natural light that already comes into your office and working space, maximises the use of light, which is beneficial for those working within the environment, benefiting their wellbeing and mental health but also their general health in additionally helping to minimise eye strain.
Natural lighting also can bounce the light, and in using glass/clear partitioning, you can carry the light across spaces and where areas are naturally darker you can utilise natural light with enhanced artificial light to lift a zone, boosting the flow of light which creates a more inviting & user-friendly space that bolsters productivity & creativity.
Within the office planning of your space, that includes light, you can mix and match partitioning concepts between open and private areas that complement the need for quiet, focused work and for inspired collaborative zones that incorporate sleek designs that are designed to be an extension of your brand and business.
Considering the aesthetics and inclusivity of a space is an important driving factor as well as planning for what is needed and how adaptable you can make your working environment to match the requirements of your company, its people, your goals and objectives along with its operational need.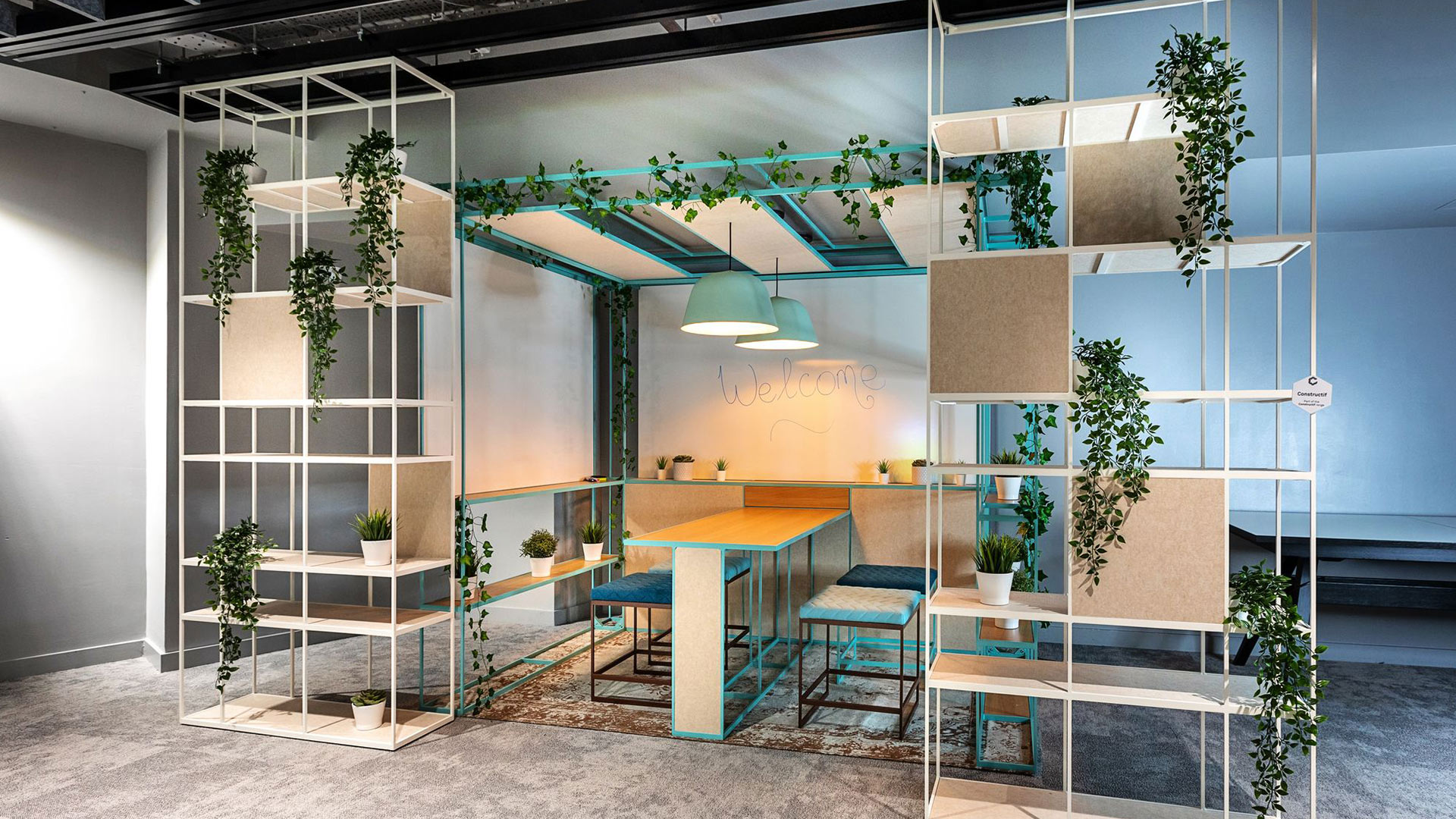 The Rise of Modern Partitions
As with the ever popular agile and flexible working patterns, working spaces are continuing to adapt to match the style of working that is modern and forward thinking but that also builds the right cultural atmosphere as well as functional capacity.
Connecting people within your workspace can be encouraged within your design alongside partitions to define your spaces. Beyond drywalled and traditional cubicles, you can partition in a way that links your people to one another in their duties and as an inspired collective, even within open office plans you can segment areas, zones and spaces that are clear, purposeful, flexible, demountable and adaptable.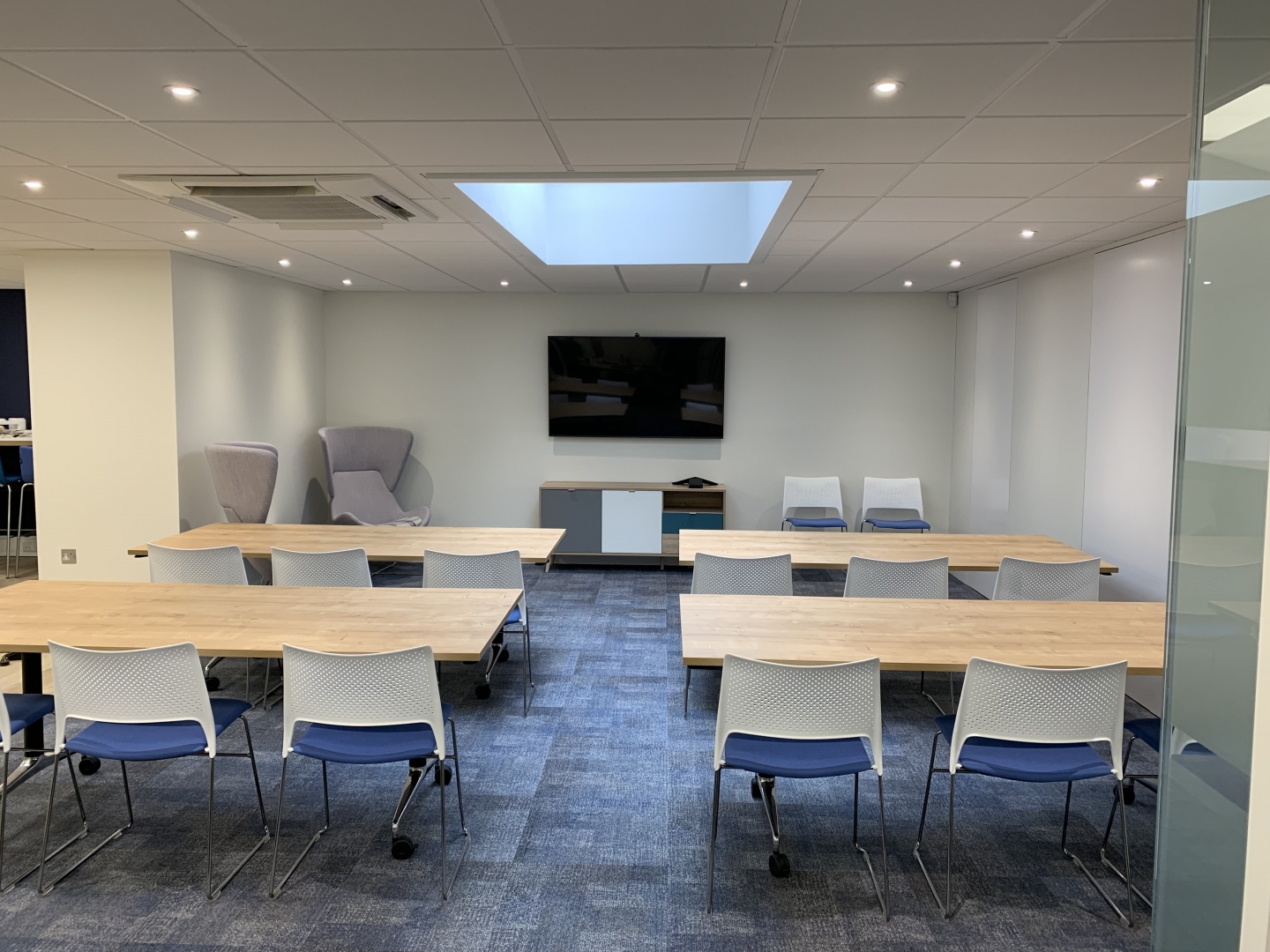 Partition Solutions Can be Sustainable
With the environment being an ever-important element, in how we move, live, work & build within any community, you can also bring sustainability into your office design build, and with partitions you can reconfigure them to use every available space, minimising waste and therefore protecting the spaces inside and outside of your company walls.
A Blend of Traditional & Modern Office Design Partition Concepts
Modern offices can utilise a blend of traditional partitioning and new partitioning concepts, that also feature the enhanced use of natural light. By creating sleek lines of sight around any given working aspect of your business environment means that you can formulate zones with flow for your business. You can look to incorporate:
Industrial themes that separate busy spaces,
Bursts of colour or accents that work alongside your branding,
Partitions which are designed for access/definition between private and open spaces,
Glass doors within your partitions which can open a space and create closed spaces, mixing textures with partitions, such as frosted glass, to indicate privacy areas for conference and meeting rooms.
Partitioning can come in many forms that are: modular, glass, for acoustic consideration, with moveable walls, as wall partitions, or as office wall partitions, for use as school partitions, as foldable partition walls, or as full height glazed partition systems.
As well as considering the design aesthetics with your office partitions, you can combine the use, need and wants to perfect a space that works for everyone who uses it and which lasts as your business grows and that benefits the preferred working styles of your workforce.
For further & advanced reading about space planning and what we offer, you can check out our blog here and to learn of the recommendations of natural light use from HSE click here, and to understand the role of acoustics within your workplace click here.
Trevor Blake Fit Out are office refurbishment, fit out and design specialists with over 20 years of professional experience and expertise working within commercial and educational sectors.
Get your FREE eGuide here and email us for more insight into your next office refurbishment project at info@trevorblake.co.uk or call us directly on 01293 775509 to discover more of what we can do for you.
Helping to assist and guide commercial businesses and educational bodies transform their workplaces