Having worked with Charterhouse since the summer of 2007, in the Ben Travers Theatre, Trevor Blake Fit Out have carried out project works of varying degrees at one of the UK's leading independent boarding and day schools.
Honoured to be able to carry out refurbishment works at the outstanding educational provision, we have built up some firm and friendly professional relationships with staff and our contacts, and are delighted to be asked back each year to enhance the facilities for both students and staff alike and join our client in offering a progressive & committed process of wanting to provide excellence.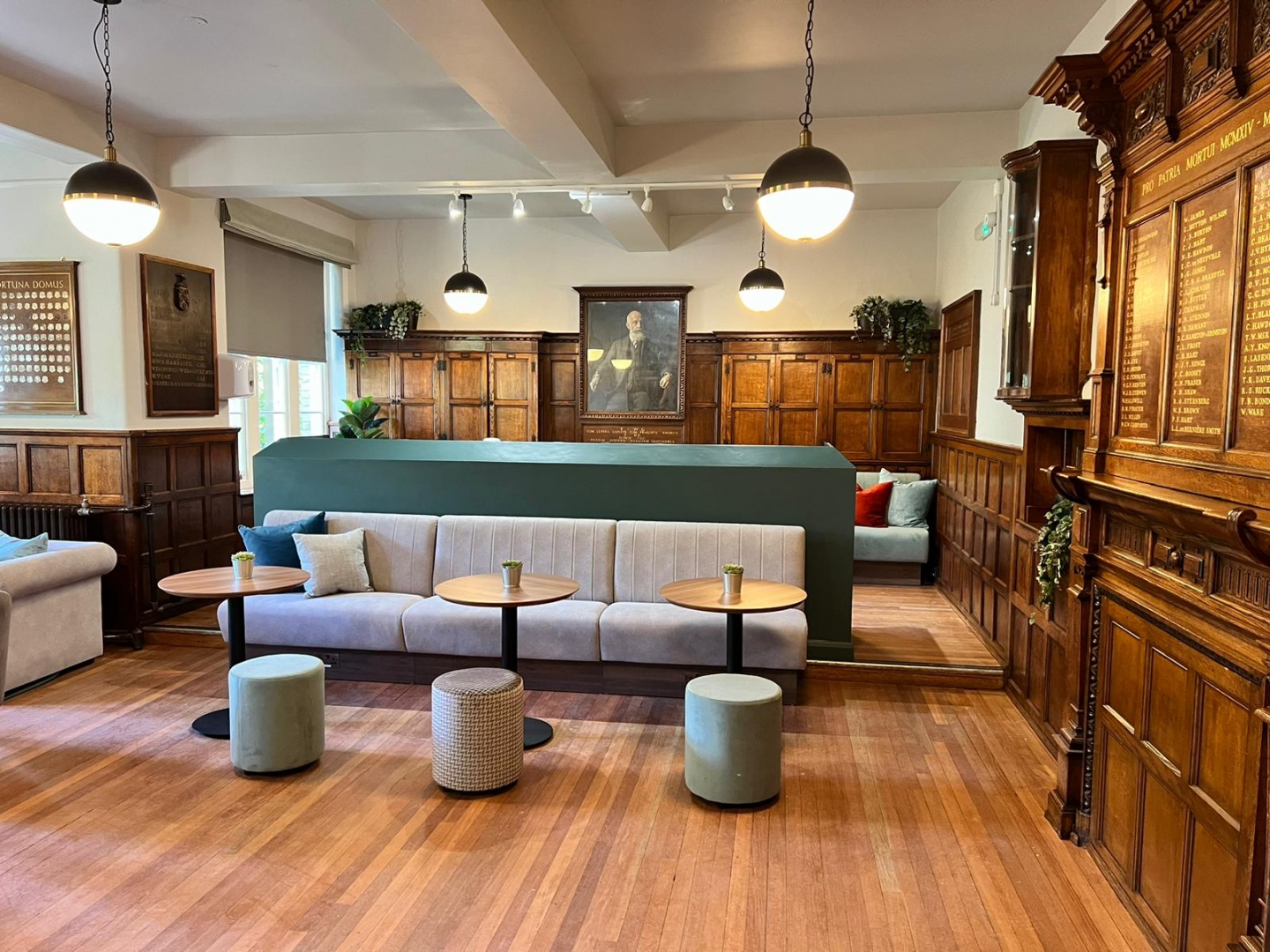 About Charterhouse
One of the great historic & picturesque buildings within England, the school's original site in London (which was originally a provision created by wealthy Jacobean Thomas Sutton in 1611 and once housed a Carthusian monastery where Sutton was later buried in the chapel) was sold to Merchant Taylor's where after, 68 & a half acres were then purchased from a Deanery Farm Estate in Godalming, Surrey.
With pupils referred to, even to this day, as Carthusians, the school arrived in Godalming in 1872, as a response to a set of Public-School Commission Recommendations made in 1864, commencing with 120 boys in 3 boarding houses, Saunderites (the Headmasters House), Verites & Gownboys.
With additional purchasing of land after 1921, the grounds as well as the houses expanded, which now sit within an impressive 250-acre campus boasting but not limited to, 17 grass sports pitches, 3 full-sized Astroturf pitches, an athletics stadium, a sports centre, a 9-hole golf course, 24 tennis courts and a 235-seat theatre with separate spaces for art & performance displays.
Set within stunning lawns & attractive gardens, today the educational provision provides a safe community for boys and girls aged between 13 – 18 and its ethos & values are to encourage pupils to contribute, explore & grow.
Sitting amongst its vast prowess of expansive facilities and exemplary offerings, sits the largest war memorial in England, designed & consecrated in 1927 by architect Sir Giles Gilbert Scott and which also stands another of his characterful & iconic concepts, the red telephone box, which is located close to the chapel.
Some of Charterhouse's more recent additions include:
7 more houses built in the 1970's
The Art Studio
The John Derry Technology Centre
The Ben Travers Theatre
The Ralph Vaughan Williams Music Centre
The Halford Hewitt Golf Course
The Queen's Sports Centre
Sir Greville Spratt Athletics Track
Chetwynd Hall (a residence for girls)
The Modern Languages Centre
The Hunt Health Centre & Fletcherites (a new house launched in 2010)
Science & Maths Centre (created in 2018)
Creation of 3 girls houses, Chetwynd, Fletcherites & Sutton
& Northbrook, a new girls' House, opened in 2021.
As a compassionate school, Charterhouse sees beyond published results, and believes that education extends and endures long after examinations, seeing the unique talents, interests & qualities of each pupil that contributes for the common good, to a well-rounded & balanced approach.
The School values life along intellectual curiosity to learning & the world, whilst aiming to instil the knowledge, skills & attributes that enable individuals to adapt within a rapid and fast-paced multi-cultural environment.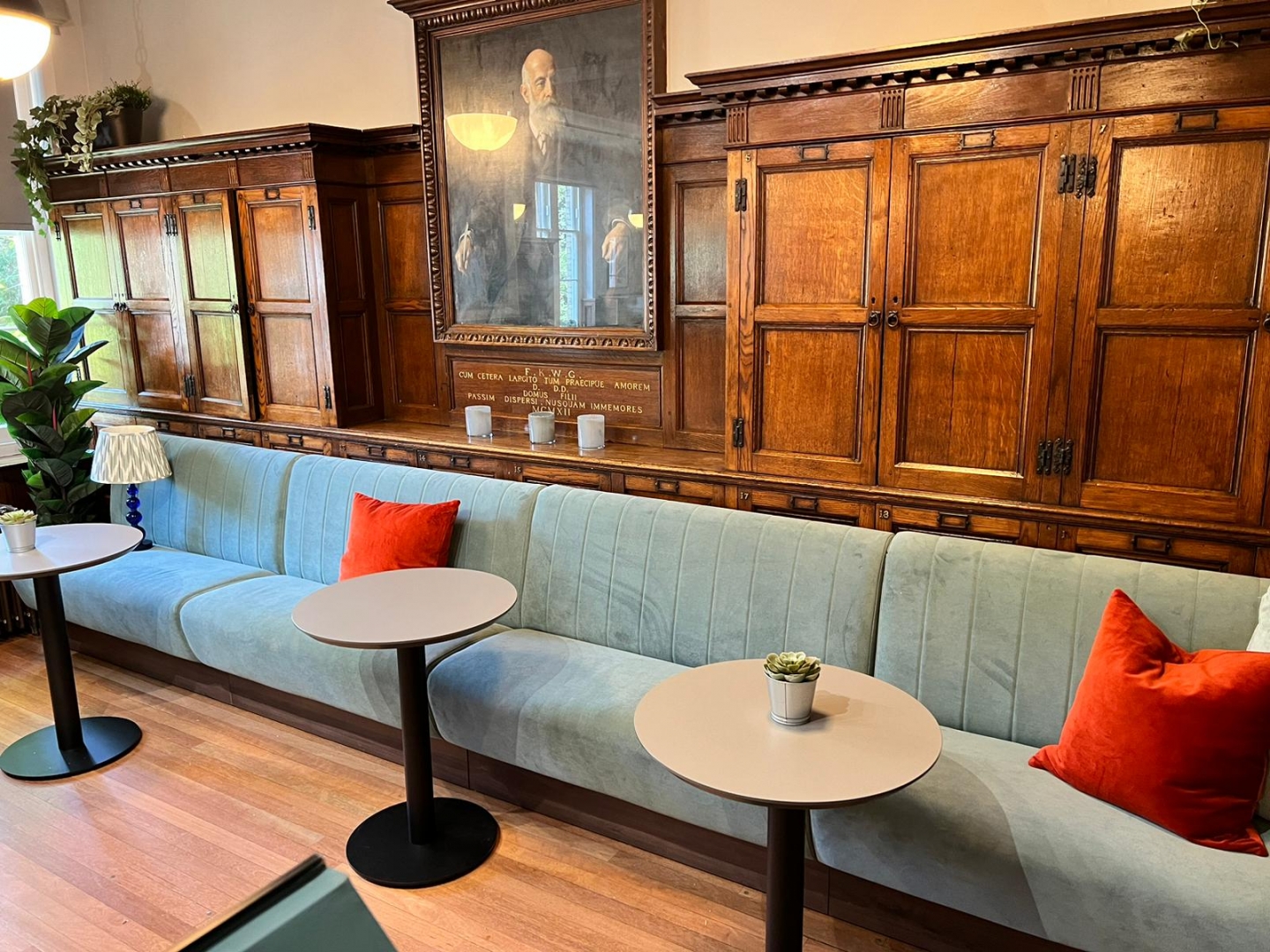 Project Works Carried Out by TBFO at Charterhouse
Classroom refurbishments
Boarding Houses
Staff Houses
Washrooms
Kitchens
Roofing
& Window Replacements.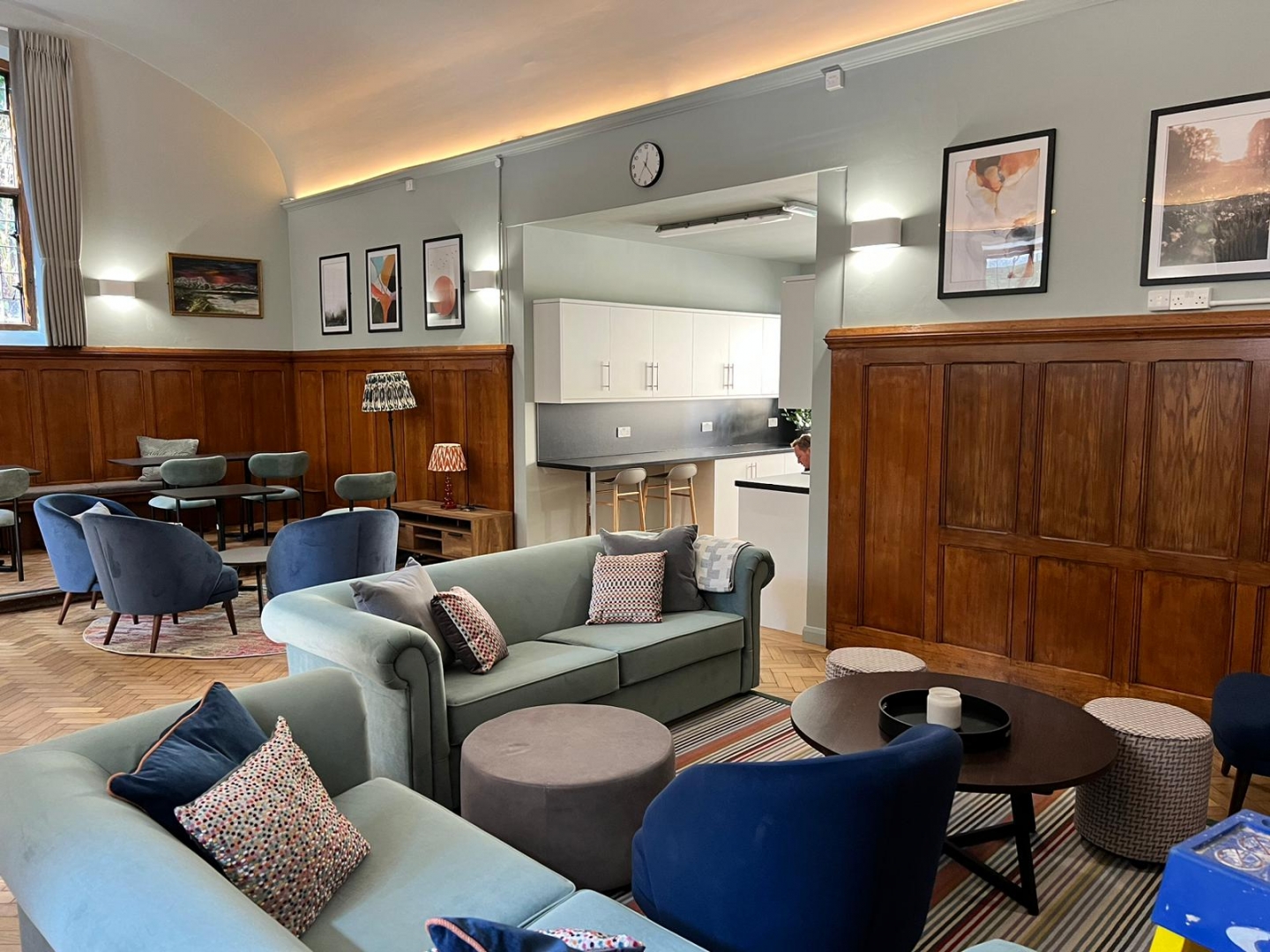 Beyond aesthetics as a refurbishment & fit out company, it's also about the importance of understanding the historic weight of the buildings to retain classic & character features whilst empathetically modernising spaces to ensure health and safety is up to date, but also by providing a provision that's fit for purpose and diverse in the nature of its offerings for those utilising each and every space.
You can view our most recent project with Charterhouse, which was a 2nd phase refurbishment of a boarding house, here.
Trevor Blake Fit Out are office refurbishment, fit out and design specialists with over 20 years of professional experience and expertise working within commercial and educational sectors.
Get your FREE eGuide here and email us for more insight into your next office refurbishment project at info@trevorblake.co.uk or call us directly on 01293 775509 to discover more of what we can do for you.
Helping to assist and guide commercial businesses and educational bodies transform their workplaces