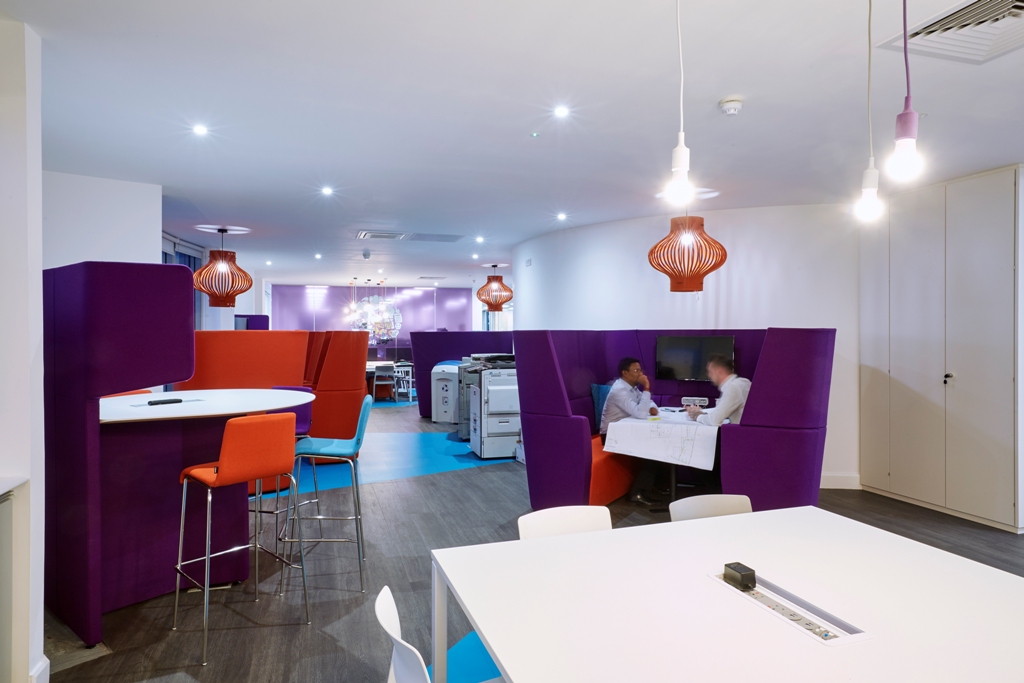 Offices as we know them are evolving and encouraging us to reimagine the way we work and interact within a space.
Although large scale remote working has been successfully implemented, team workspaces are still an important place for idea generation, creative collaboration and greater innovation.
Flexible office design solutions enhance the experience of our working environment and bring forward new ways of working to represent and transform your workplace into something more agile.
Here are X6 transformational agile workspace ideas to consider for your office design fit out with an example case study to demonstrate how you can embrace a new layout...
1) Reduce distractions with personal workspace booths
Designed for making confidential calls: Soundproof and private workspaces can reduce noise distraction and disruption even in open office environments and collaborative workspaces.
2) Accommodate different ways of working with private hubs
Privacy is a much sought-after luxury in an open plan working environment. An effective workplace design can look to include a range of different spaces to accommodate different ways of working.
A simple way to offer privacy in your workspace is to create private hubs in an open plan area. Therefore, creating space for concentration, collaboration and private conversations.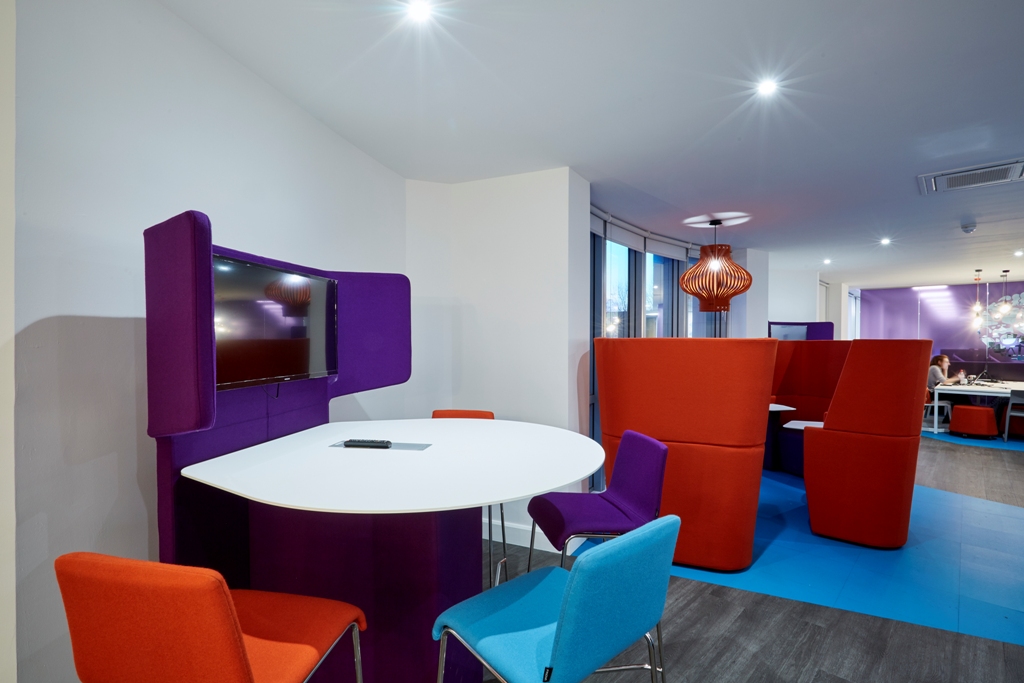 3) Maximize your workspace with collaborative office design solutions
Flexible and open workspaces can look to maximize an office environment, encourage interaction and enable a greater capacity for team-based solutions to exchange ideas, to communicate and to foster collaboration with ease.
Open workspaces offer a structure that provides subtle privacy while still making a big statement. Such areas can be designed and tailored to meet specific requirements to suit any interior and can integrate lighting and power all into wall panels and acoustic ceilings.
4) Define breaks between areas with storage space dividers
Storage space dividers create a gentle distinction between working areas offering multipurpose and storage combined.
These can be designed with modularity and flexibility as a core feature, ideal for dividing open plan offices into reconfigurable work zones without the need for fixed partitions.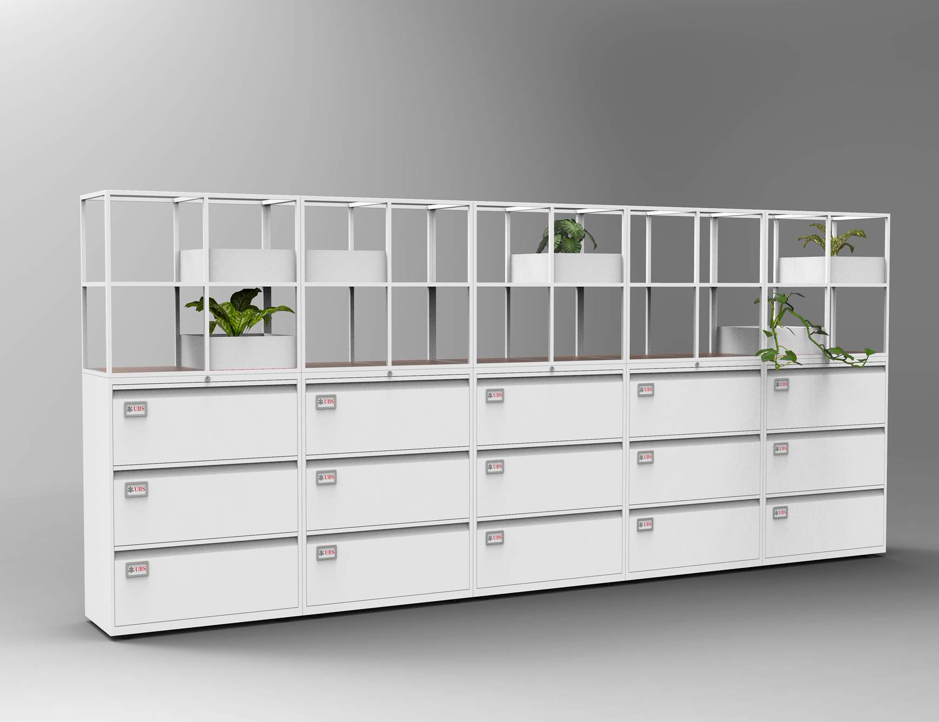 5) Tailor additional storage and adaptive solutions
Storage boxes, lockers, drawers, magnetic whiteboards and planter boxes are great optional extra solutions that enhance the functional nature of office spaces and can be tailored to suit your requirements.
6) Offer flexibility with mobile working walls
With mobile working walls you can look to incorporate space saving solutions with features such as;
Magnetic whiteboards
Laminated oak pen trays
Shelving units
Storage apertures
Acoustic pinnable panels
Coat storage
The use of folding tables and chairs, collaborative seating and mobile working walls invites a fully flexible and working environment.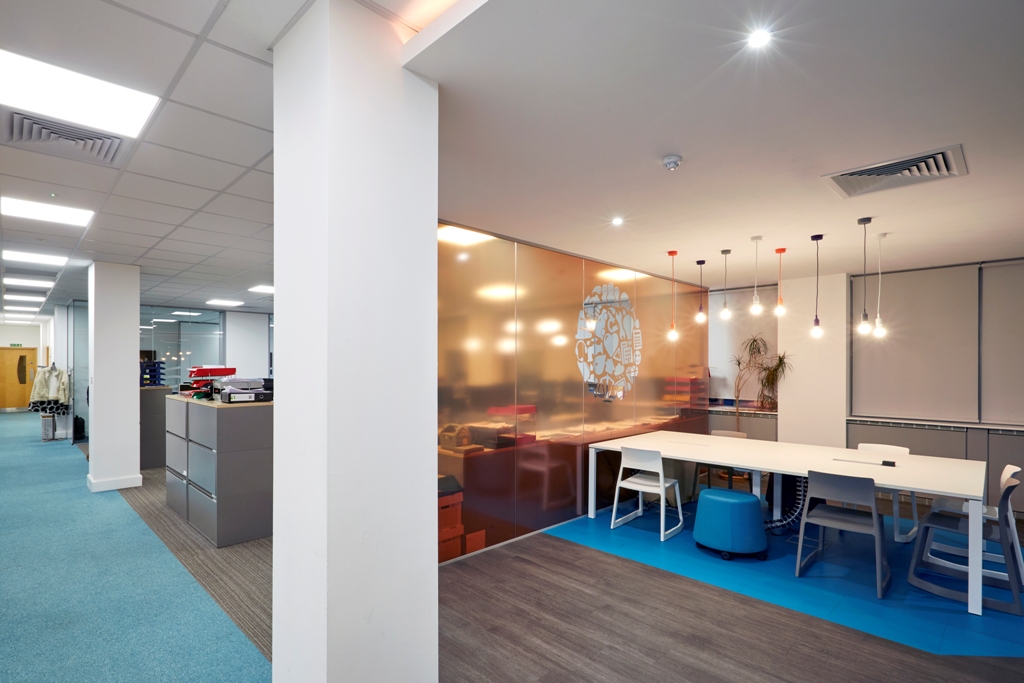 Agile workspace case study: SES Water
A good example of an agile workspace in action is an office design project we worked on with SES Water where we introduced an agile workspace whilst completing their office refurbishment.
Our aim was to create a new office layout to the main open plan areas on the Upper Ground Floor complete with an initial specification and headline budget for the fit-out works.
The client brief included the need for more permanent open-plan desk positions than were currently installed on the floor, a number of cellular offices for Directors, meeting rooms, a staff kitchen/breakout space and collaborative and flexible work areas where staff could work together away from their desks.
New workbenches were also proposed to enable the increase in desks required and to also allow the creation of space for other uses.
A new central "hub" area became the focus for the collaborative and agile working that SES Water were keen to embrace.
You can view the full case study for SES Water here.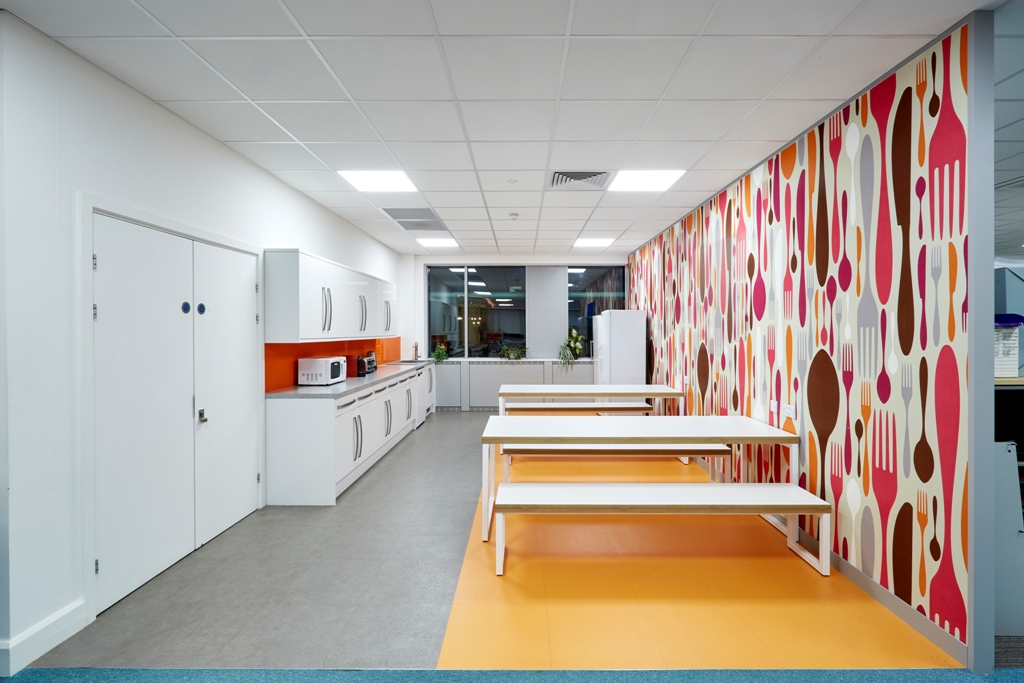 Designing and building a transformational agile workspace..
With an office trend for versatility in use, the turnover of furniture is now around 3-5 years over above its previous 10 years. As product cycles shorten, workplace design is seeking to balance business efficiency with the psychological comfort, health and wellbeing of employees.
Having an agile workspace is about flexibility and enabling an office design that functions for you as a business and your staff.
We are industry experts with over 20 years of experience in office design, refurbishment and fit out specialists working within London, Surrey, Sussex and the South East. Get in touch and find out how we can help you to create the right workspace.
Want to see more from us? You can visit our case studies here.