Quite often the culprit and often suggested as one of the leading distractions to the workplace is noise within the office environment. As health and wellbeing is high on the priority list now more than ever before and as many employers are welcoming employees back into the workspace full-time, or as part of a hybrid working model, it stands to reason that ensuring your working office provides employees with the best space to achieve and concentrate within -- is paramount.
Noise not only impacts productivity but also the wellbeing of your office workers within the office environment. According to the Office for National Statistics survey, somewhere in the region of 118.6 million working days were lost in 2020 due to sickness or injury in the UK with 11.6% due to mental health reasons.
The modern workplace of 2021 and beyond can offer the perfect mixture of divided and open areas with clever furniture that creates storage but that also soundproofs against noise with partitioning solutions that enable collaborative spaces but that also minimise the travelling of sound and promotes the wellbeing of staff too.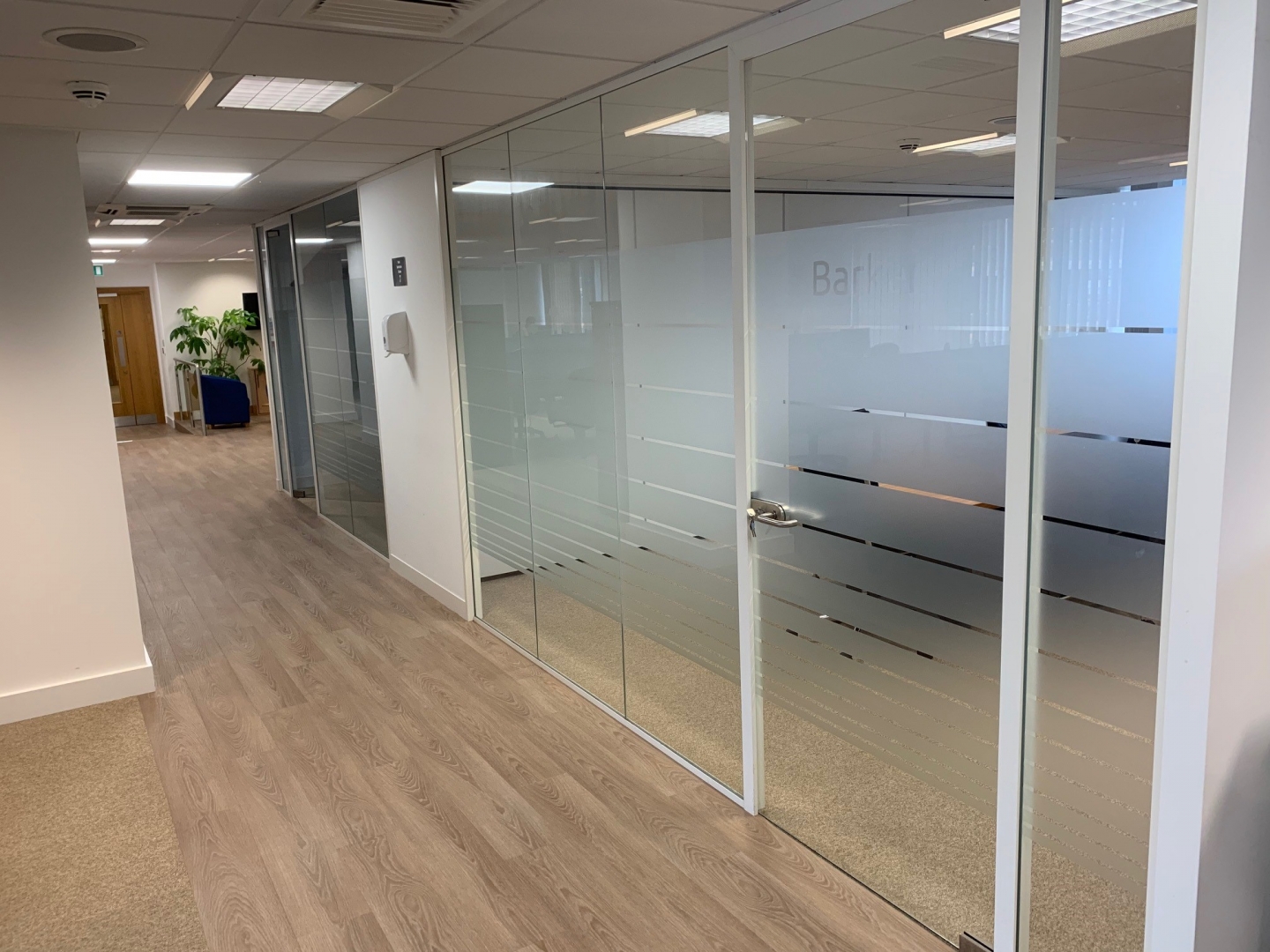 The Benefits of Acoustic Glass Partitioning to Your Business
Acoustic glass partitioning can be the perfect sleek and versatile solution to an open plan office without the requirement of additional space. It gives the feeling of being spacious and allowing for natural light to bounce through but equally offers privacy and reduces the noise and distraction from the main office area promoting greater workforce productivity.
The advantage of fitting acoustic glass goes beyond practicalities and provides a clean look that can divide an open plan office into smart spaces for meetings and quiet areas for employees to work and for visitors to be welcomed into.
An easy solution that breaks up large open areas but also cost effective too with varying options for glass partitioning within your office, you can choose frosted glass through to having your company logo incorporated into your glass design.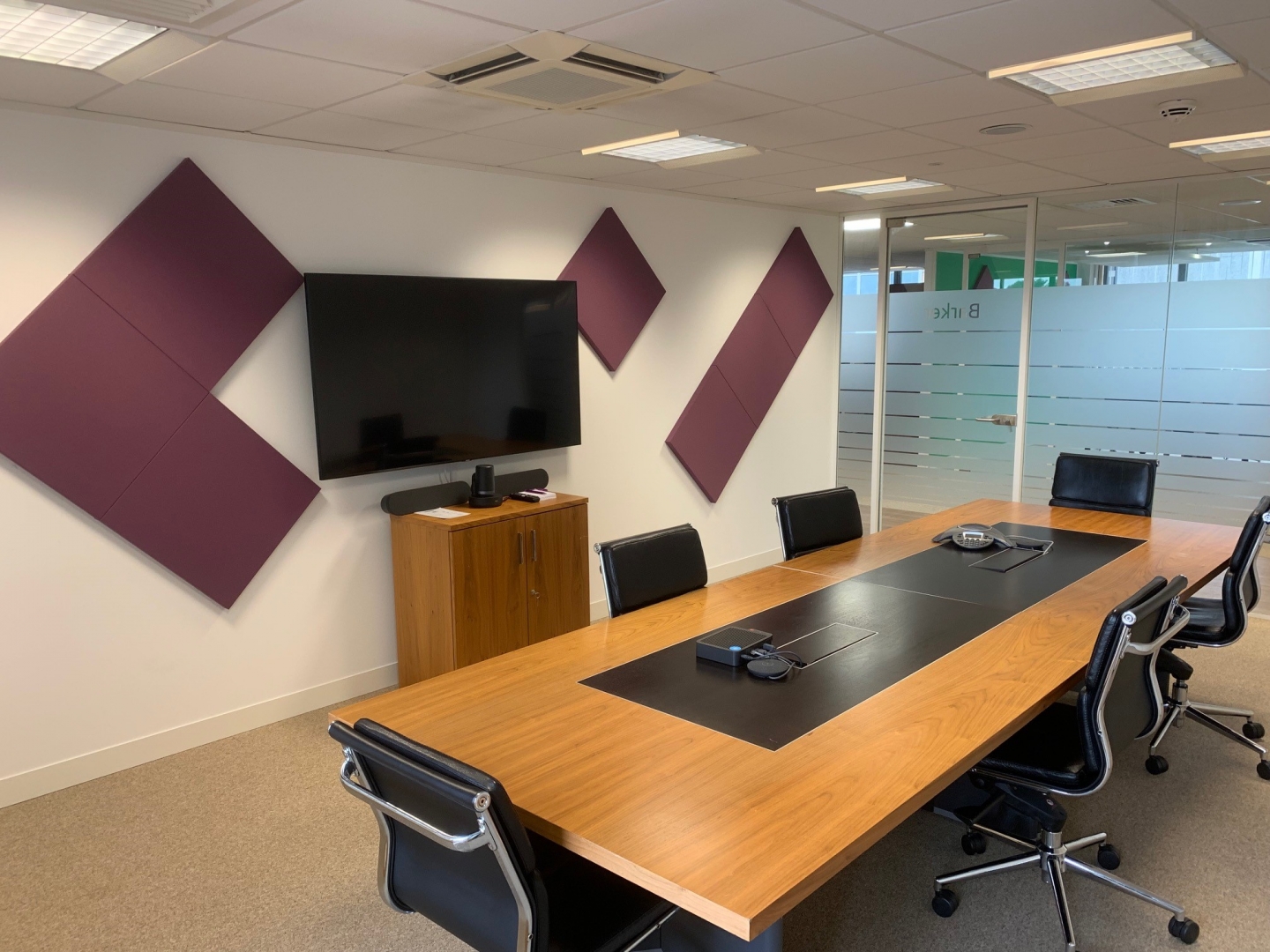 Advantages of Sound Proofing Your Meeting & Conference Rooms with Wall Pads
There are a plethora of sound absorbing and sound masking options for conference and meeting rooms with which you can implement into your office spaces to minimise distractions and to create different areas for staff to work within dependent on their need and the duties to be carried out.
Pads and panels help to absorb sound, reduce echo and enable speech clarity whilst looking visually appealing and adding a bit of personality. Wall pads are perfect for meeting rooms, conference spaces and for those video conference calls on Zoom when you need a quiet space with good audio quality.
This option not only insulates against noise but also can be a stylish choice to match in with the branding of your business too.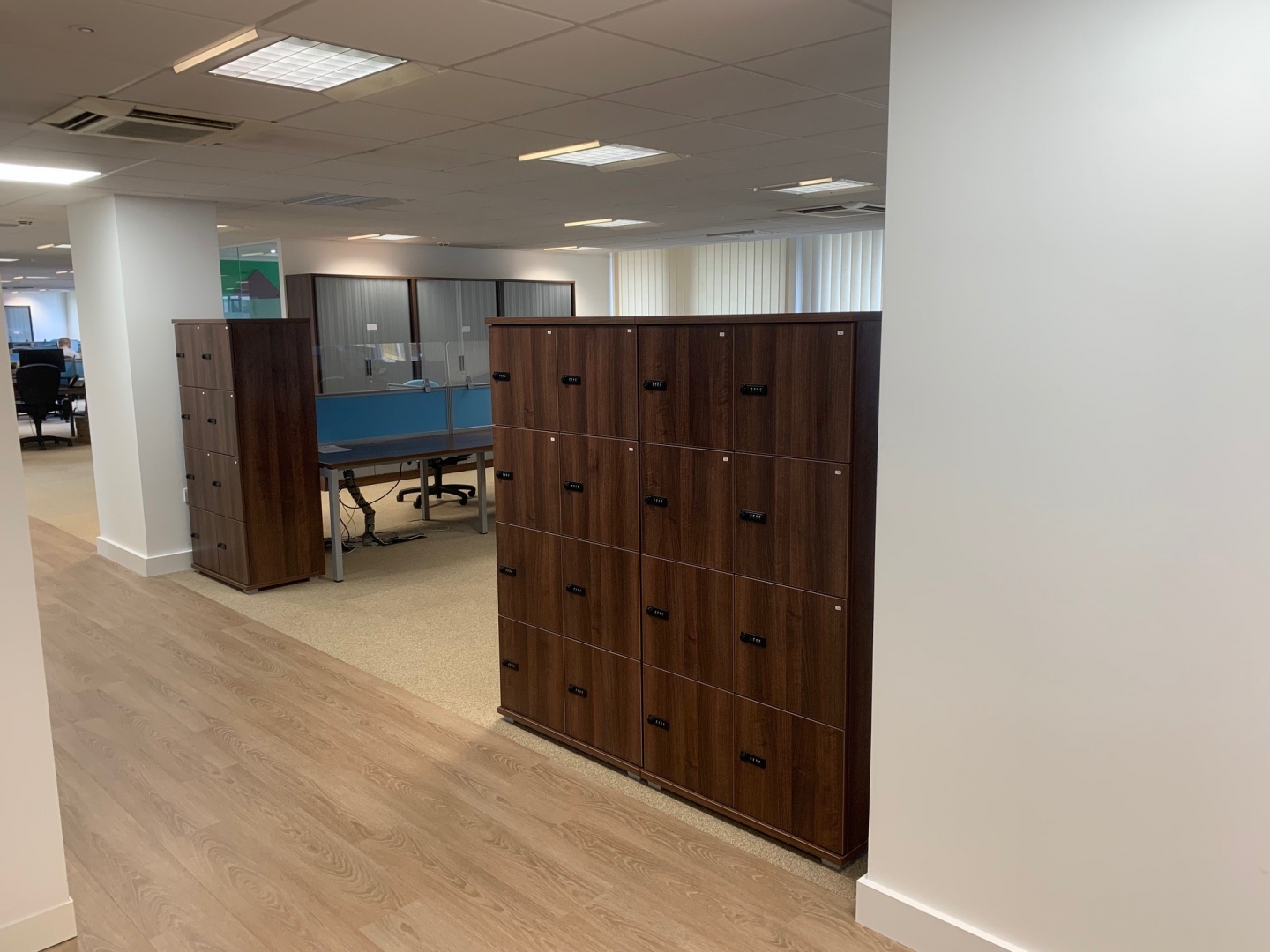 Why Soundproofing Above Your Office Ceiling is a Good Idea
Using quilted insulated layering above your office ceiling is a good idea if as a business you have an additional need to limit the transference of sound and noise.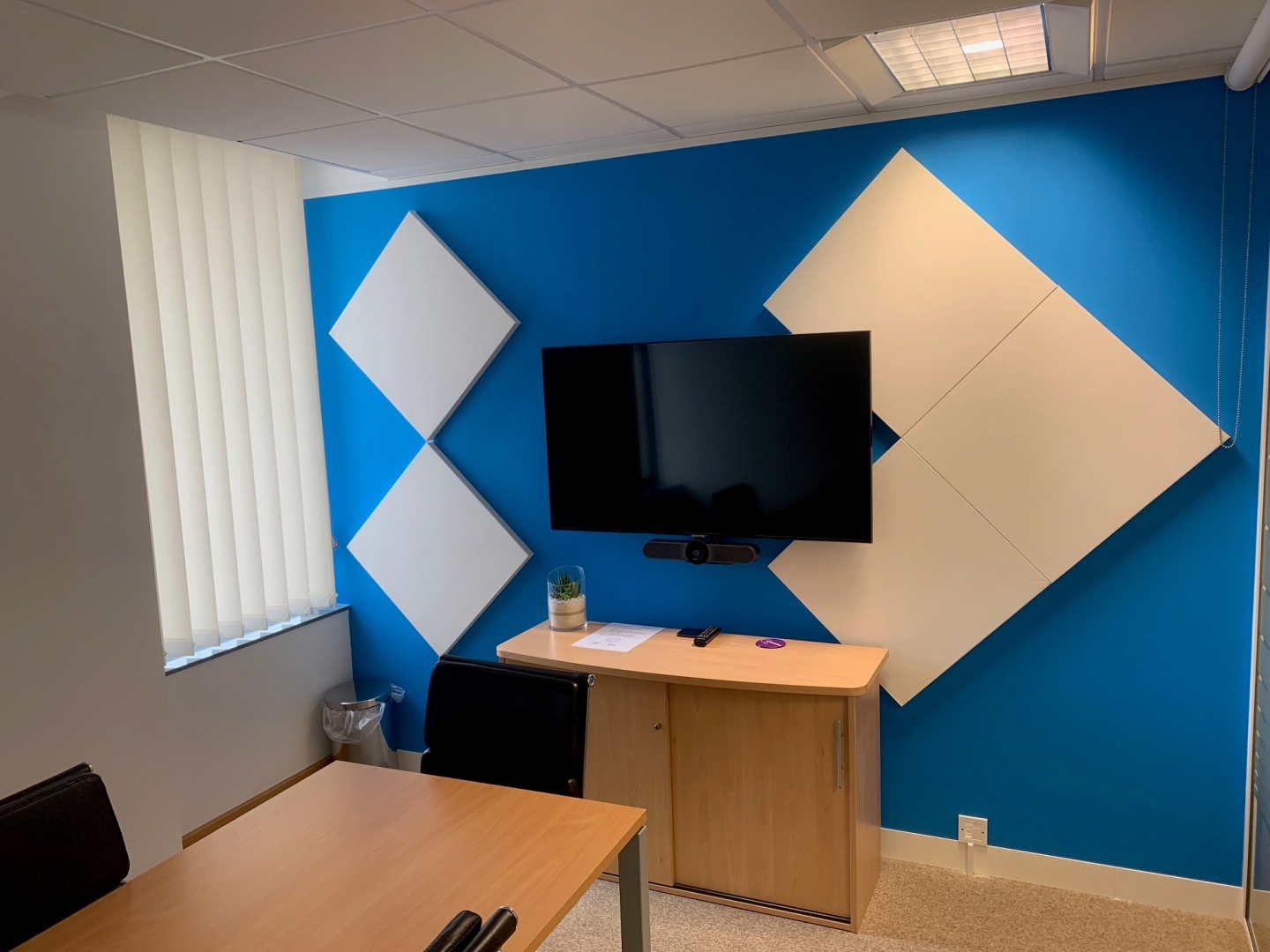 Living Proof: Case Study Example of Acoustic Improvements with our Client Creative
Our client Creative had a rebrand a year ago and wanted to refurbish and revamp their office space to reflect the brand changes and the business as it stands today. We updated their soundproofing to enable a more functional workspace and to retain quiet areas for meetings.
The result for the client was one that offered noise reduction and flexibility within the workspace but also one that's reflective of the company changes and culture. To view the full case study including photographs click here.
If you need advice on how to soundproof your office design or for commercial fit out and refurbishment solutions to your business or educational body you can call us on 01293 775509 or email us directly by clicking here.

Trevor Blake Fit Out are industry experts with over 20 years of experience in office design, refurbishment and fit out specialists working predominantly within London, Surrey, Sussex and the South East.