How we now occupy our office spaces has greatly evolved over the years and since the pandemic first began.
That same landscape of how we work has greatly developed but also the way we use those same spaces has transformed the office designs we are now seeking to match the internal and external demands upon our businesses and commercial facilities.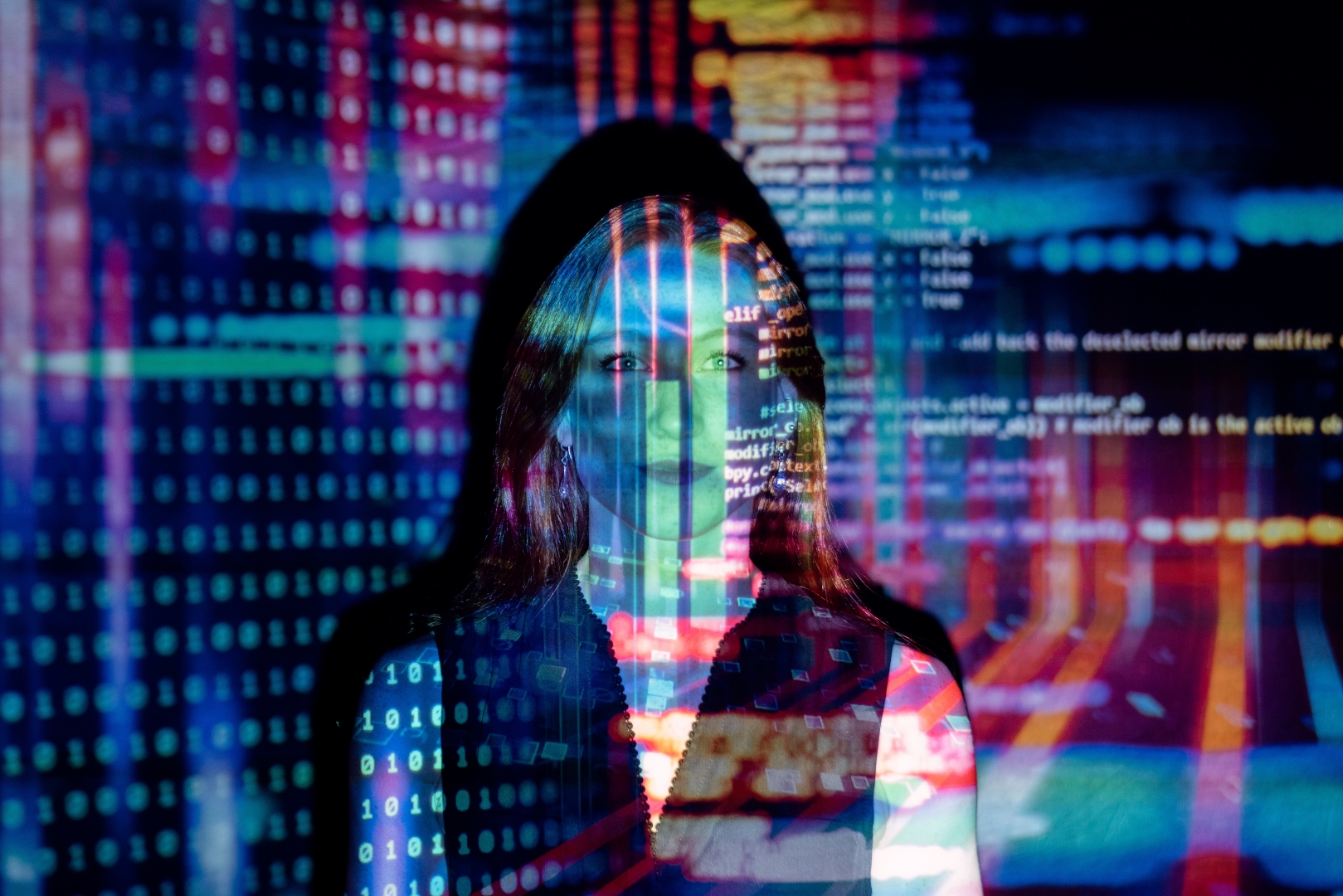 Staying Connected: The Advancement of Technology
No longer bound by geographical location, technology has enabled us to stay connected even when we're not sharing the same space.
With hot-desks, privacy booths and rooms enabled and prepped for video conferencing with minimal noise disruption through walls pads and soundproofing ceilings you can integrate the power of technology to match its need and use within your workspaces to build areas for meetings, training and for agile flexibility to work with your chosen or hybrid model.
Diverse Working Smart Offices: Noise Cancellation & Mental Health
Noise is one of the leading causes of distraction within office spaces. At the forefront of decisions within workplaces many are choosing to ensure that the needs of their employees and colleagues wellbeing and mental health are a priority consideration in how their workplace designs are mapped out and the spaces offered -- to positively impact better working styles and environments.
Simple tweaks to your acoustics with glass partitions can break up an area to provide clean, fresh, bright and sleek designs to achieve a welcoming and productive space that incorporates and reflects the diverse nature of your business workforce.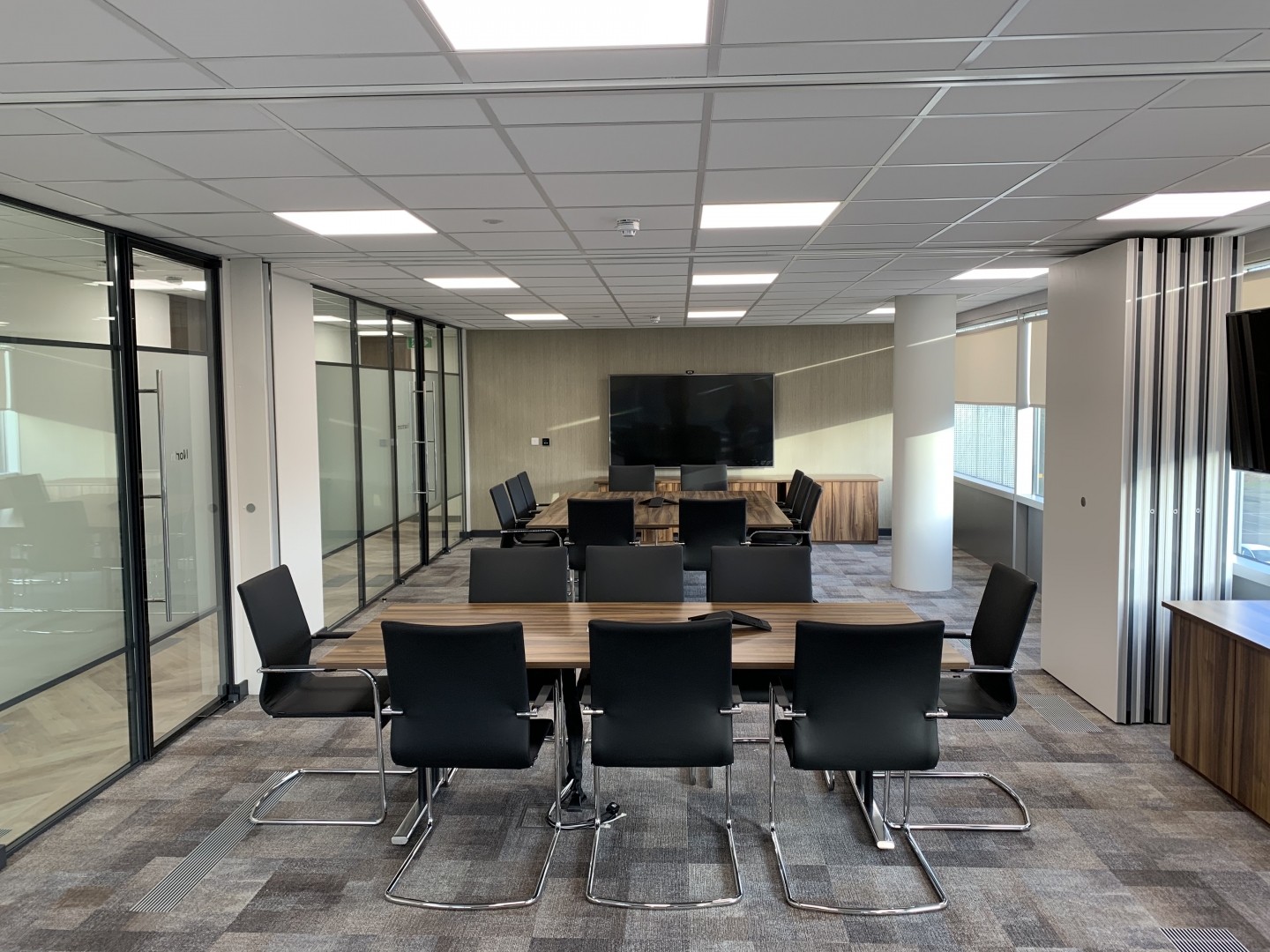 Integrating Hybrid Working, Agile Flexibility & Homeworking
Access to flexible work is a must have for many employees and has certainly been highlighted since the pandemic.
Being able to switch between office and homeworking has given many businesses the ability to assess how well roles and teams can function at a distance and in rotating shifts to allow staff to work safely within their place of work.
Some U.S companies are adopting a shorter working week to entice and retain talent and others are offering wage increases of more than 4%.
Hybrid and flexible working is here to stay and has seen it become the accepted norm. This model will continue to flourish as many businesses have seen first-hand its benefits and how it shapes functionality and efficiency within the office space too.
The Rise of the Co-Working Space
With the increased boom in hybrid and flexible working the demand of the office space is moulding into one that offers co-working areas alongside the privacy sections and reduced noise settings and collaborative options for teams.
The advantage of creating areas to match that of your employees working styles positively impacts employees whom may not have the same social and connected circle as they might have pre-pandemic with many working from home and spending many hours alone but that it also allows for creativity and joint ventures between individuals, teams and employees across all levels.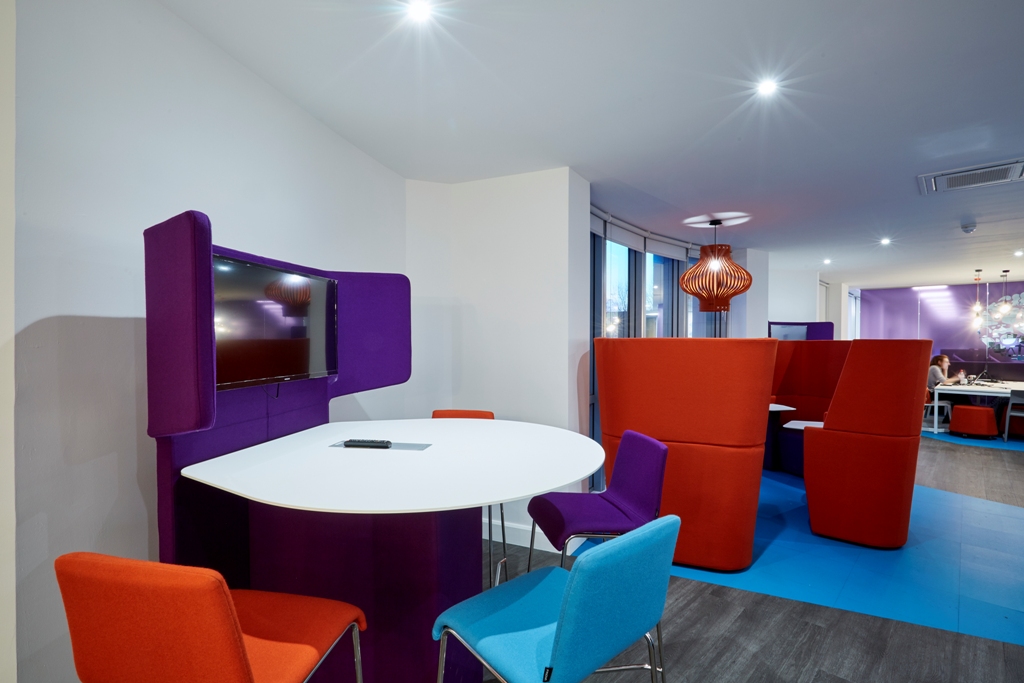 Maximising Your Working Space
The office space is not only the hub of any business but it's also essential for how you structure your company – what's clear in 2022 is how you determine and maximise your working area capacity through agile designs that are not only functional and practical but that also best promotes the way you work collaboratively and overall as a business both now and as models evolve with the advancement of technology, the flexible demand of commercial spaces along with the driving flow of change to working styles.
Trevor Blake Fit Out are industry experts with over 20 years of experience in office design, refurbishment and fit out specialists working within London, Surrey and the South East. For more of what we do and how we've achieved it for other client's you can visit our range of case studies here or contact us directly on 01293 775509 or via email at info@trevorblake.co.uk.
Helping to assist and guide commercial businesses and educational bodies transform and build their workplaces.