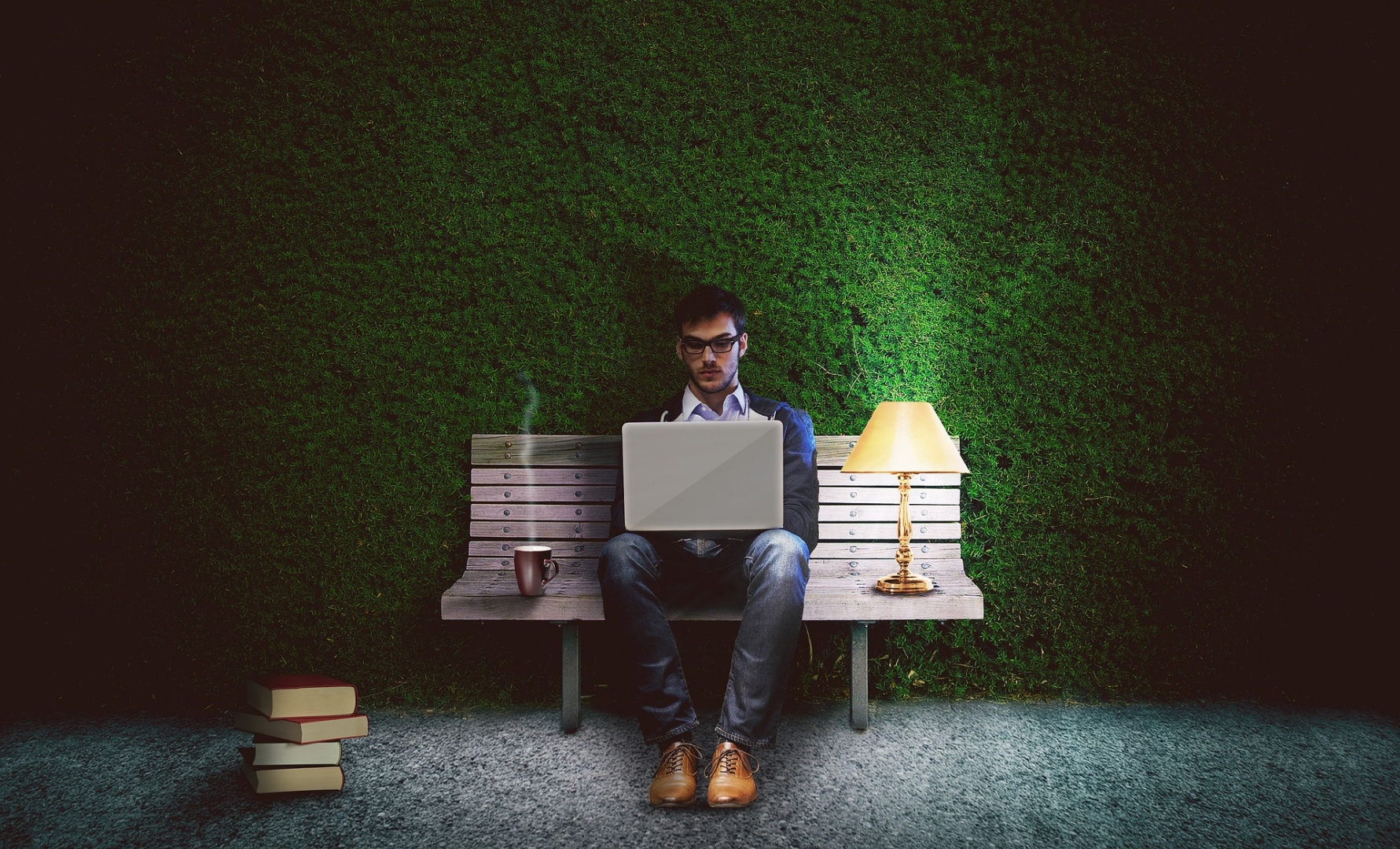 However you decide to plan your office design layout within your business space it's important to consider how natural and added lighting will be used. Getting it wrong can have a big impact on your staff and colleagues in how they feel when they're in the office which in turn can influence their wellbeing and productivity.
If you're looking to refurbish your office workspace or to fit out a new layout within your design project it's worth giving time to include lighting and the function it performs in each working and rest area.
We've highlighted X4 key reasons why it's imperative to carefully plan your office lighting and the difference it can make to your business and workforce.
1) Employee Workplace Health
Poor lighting can have a big impact on the mood of the people working within an office. Natural light or induced light that mimics more natural lighting can create an uplifting and bright workspace within your business which helps to prevent eye strain and headaches.
Large windows, glass partitions and focused positioning of lighting fixtures are a great way to bounce light within an office place to promote a welcoming space for guests and the wellbeing of your office culture.
2) The Impact of Lighting to Workplace Productivity
Our mood is naturally affected by light. Too much harsh light can be the cause of low mood but the same can also be said of the opposite which can have a negative impact on how we feel.
It's not just our mental health that's affected but that of our physical health too where we feel sluggish or where we may feel unwell due to migraines caused by too much or too little light when working.
Work areas and zones can maximise the right balance of light be it natural or created through fixtures which can improve the desire for workers to be within any given space but also how well they will work within the office if the environment provided is designed around how your workforce best works but also how it's considered around their sense of wellbeing too.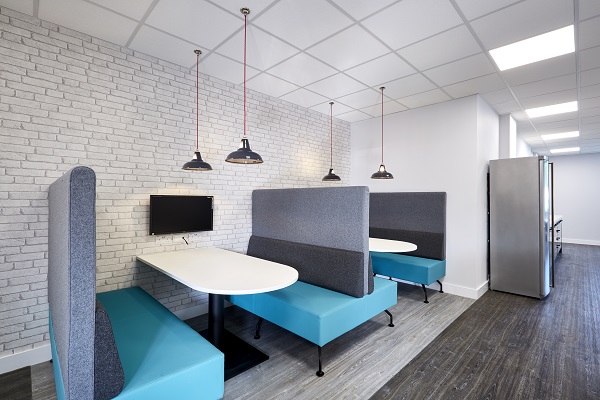 3) Accident Prevention: The Importance of Health & Safety Within Your Workplace
Unlit or poorly lit areas such as stairwells, hallways and washroom facilities can lead to accidents within the workplace. If there is a fire it's important that staff are easily able to safely leave the premises and that people can also carry out their daily tasks safely.
4) The Friendly & Professional Aura of a Welcoming Office Atmosphere
Easily forgotten but also one of the most impactful aspects of an office design, lighting can really make the difference and sets the tone but also the atmosphere. When contemplating your refurbishment project or fit out design it's a good idea to use a professional and experienced company who can advise you on your layout and how it can benefit not just your business but your workforce too.
Carefully placed Spotlighting and dimmer switches can offer you control of lightning dependent on the use of the space you're within. For example, a touchdown area and a meeting room will require different lighting as one is more high energy and the other is looking to create a relaxing and rechargeable space.
Consideration of lighting within all areas of your workable space is a big part of planning transformations within your organisation. The mood can seamlessly be changed from one agile working area through to your collaborative and creative breakout zones and team areas.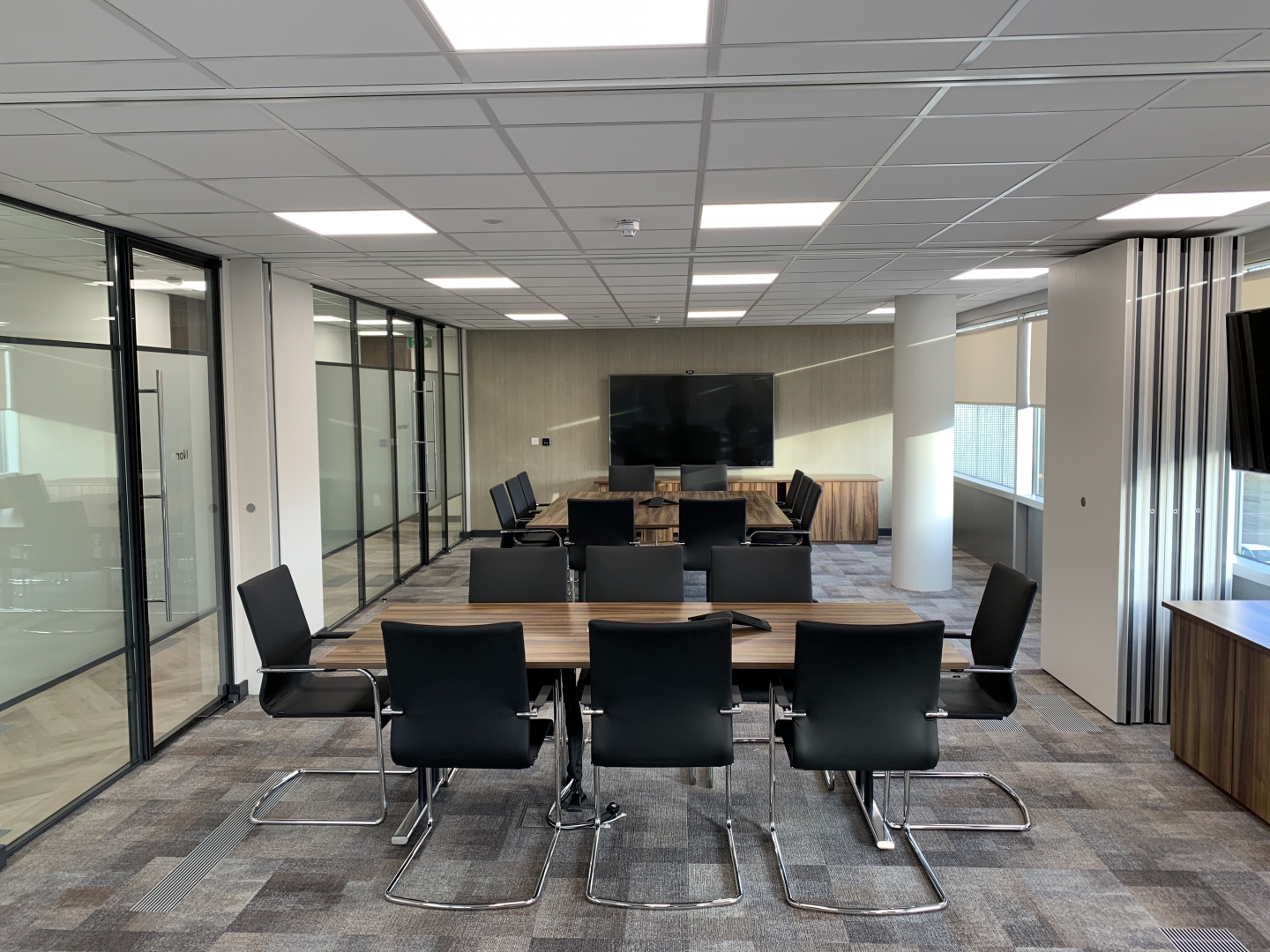 Trevor Blake Fit Out are industry experts with over 20 years of experience in office design, refurbishment and fit out specialists working within London, Surrey and the South East.
For more of what we do and how we've achieved it for other client's you can visit our range of case studies here or contact us directly on 01293 775509 or via email at info@trevorblake.co.uk.
Helping to assist and guide commercial businesses and educational bodies transform and build their workplaces.