Space planning is one of the most exciting phases of a refurbishment project, as it's the chance to create something new and inspiring before any project works begin.
It enables you to organise your workplace that best suits your requirements as a business and that enables you to maximise not only your space capacity but the effective productivity within that space.
There are many benefits to space planning mainly because it looks to utilise a whole space but also because it benefits your workforce, the efficiency and satisfaction of your employees, the wellbeing of your people and it enables you as a business to forward plan for growth whilst adapting and accommodating for hybrid, agile and flexible working styles.
Space planning is a forward focused approach that utilises software to map out the best use for your organisational working areas and zones.
Trevor Blake Fit Out can unlock the potential of any building through our innovative, imaginative approach to space planning. With experience of literally hundreds of projects, we know every possible way to plan a space.
Trevor Blake Fit Out's smart space planning options:
Develop a strategy for your short and long-term space requirements.
Create layouts that reinforce your visual brand and your brand values.
Enable your team to work and communicate more effectively and harmoniously.
Using 2D and 3D drawings we are able to guide you through the process, helping you create the best working environment for your business.
Our aim is to offer innovative solutions that are practical, impactful and consider the needs, wants and working styles of your people whilst maximising your available space.
In house we offer our clients 2D AutoCAD floor plans and SketchUp office designs along with video walkthroughs with the added capacity to source 3D rendered visuals and walkthroughs.
2D AutoCAD software (an Autodesk brand) for space planning can show what can be achieved in any space available. SketchUp offers you more of an idea of what the space would actually look like from a person's point of view and 3D rendered visuals and walkthroughs have a high-level photo quality of images which present what the space could look like.
To learn more about the advantages and benefits of space planning from our professional experts for your fit out or refurbishment office design, check out our extensive article insights here with SketchUp designed visuals.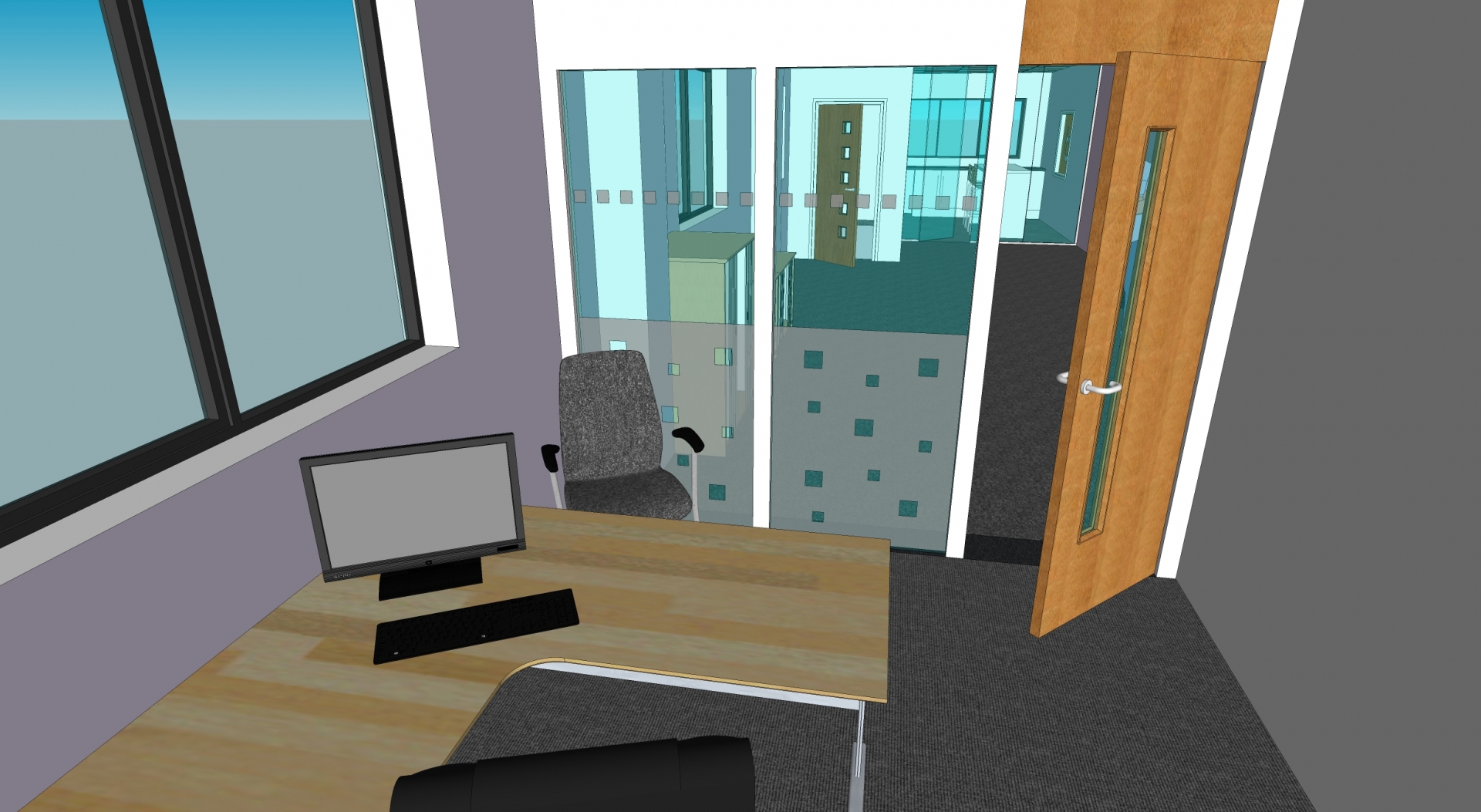 If you're considering an office refurbishment and need help planning your brief and project works, you can download our assistive eGuide here, created with you the client in mind.
"We would also like to take this opportunity to thank you and your team for the works to date which have been carried out to a very high standard within a tight timescale. We look forward to working with you again on the ground floor."

Spokesperson, Allianz Cornhill