How much does an office fit out cost?
Office fit out costs per square metre are often given as an indication, with prices varying from around £40 per sq ft to around £80 per sq ft for a low to medium spec Cat B fit out.
An office fit out is a significant project often involving space planning, installation of meeting rooms, break out areas, partitioning, IT equipment, lighting, branding and office furniture and the scope of the project does vary considerably. This is why office fit out companies will require a site visit and meeting to understand your requirements before providing a quote.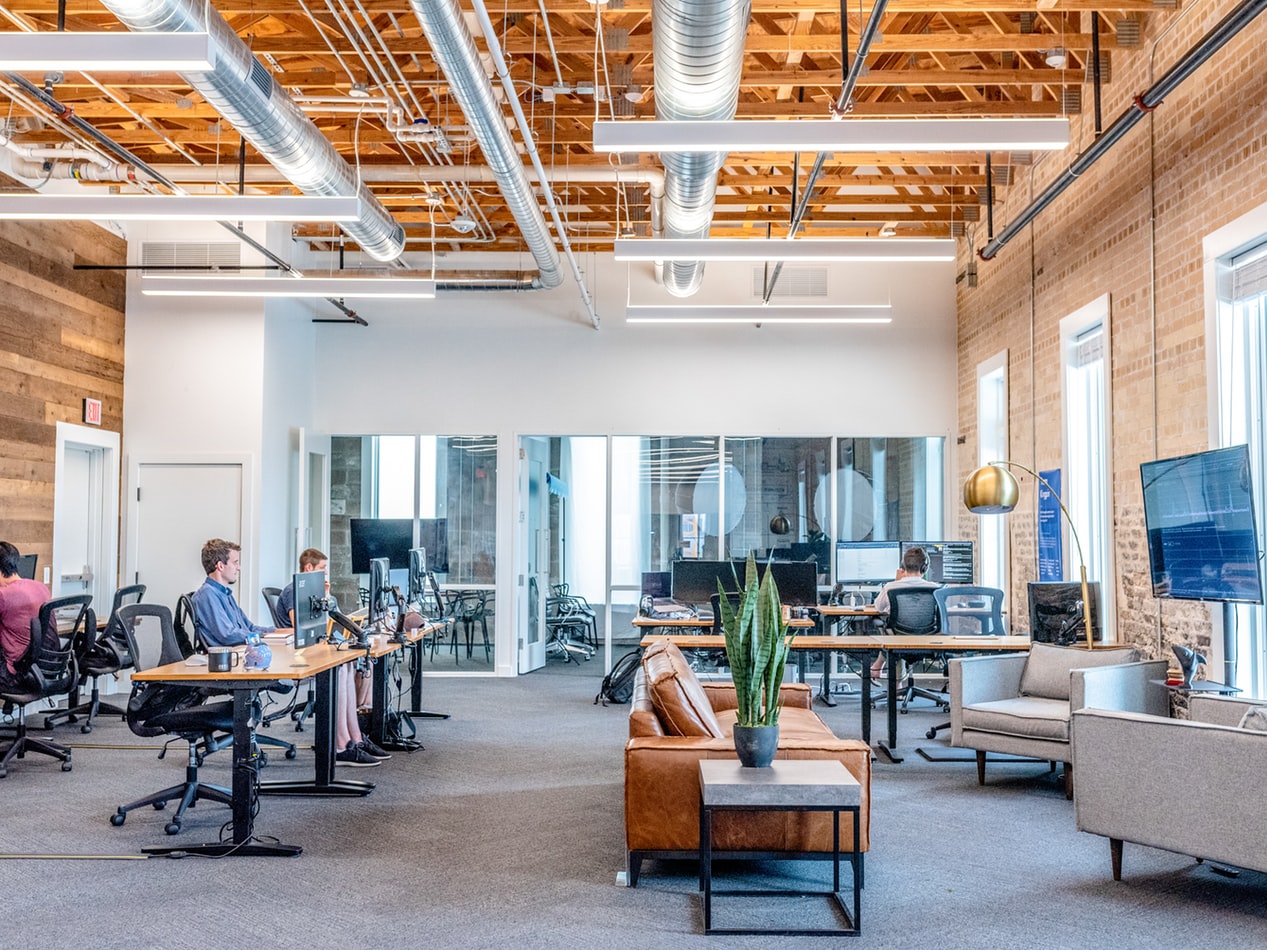 Some factors that influence fit out project costs
Office occupancy space
If office layout space plans are required
Specification of the office flooring - think about how much costs vary for items for your home. For instance the cost of a carpet can vary from £10 per square metre to £50 per square metre.
Office furniture costs - you may be intending to use your existing office furniture, use some or replace all furniture.
Office partitioning costs - there are various types of office partitioning with different types of frames and noise reducing qualities.
Office interior design requirements and whether you have an office design you'd like us to work to.
Cat A fit out - If it's a Category A fit-out it may also include raising floors, suspended ceilings and major mechanical and electrical services.
There are many factors which have an influence on the fit-out project cost, just like anything else; there is a price range on each of the individual items listed above so the level of spec influences cost as do practical considerations such as location of toilets, lifts and power supply.
Basic office fit out costs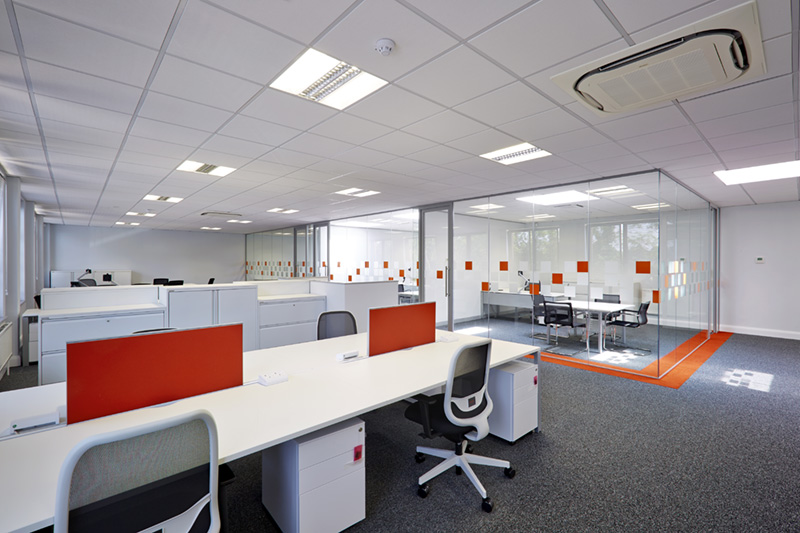 A standard office fit out, which let's say, achieves a more conventional office design, with new flooring, decoration and basic office desks and seating, starts from around £40 per square foot.
Mid-range office fit out costs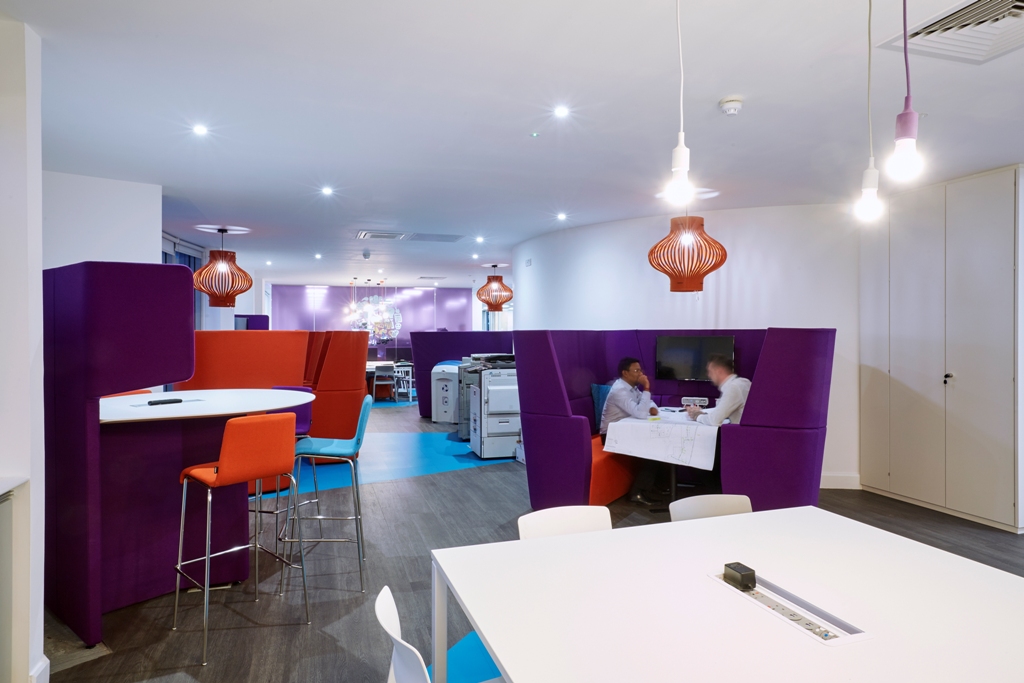 A good quality mid-level office fit out in a larger office space or to a higher spec will start from around £50 per square foot . You can still make a real statement with a mid-budget fit out. Many of our client fit outs fall into this bracket.
High-spec office fit out costs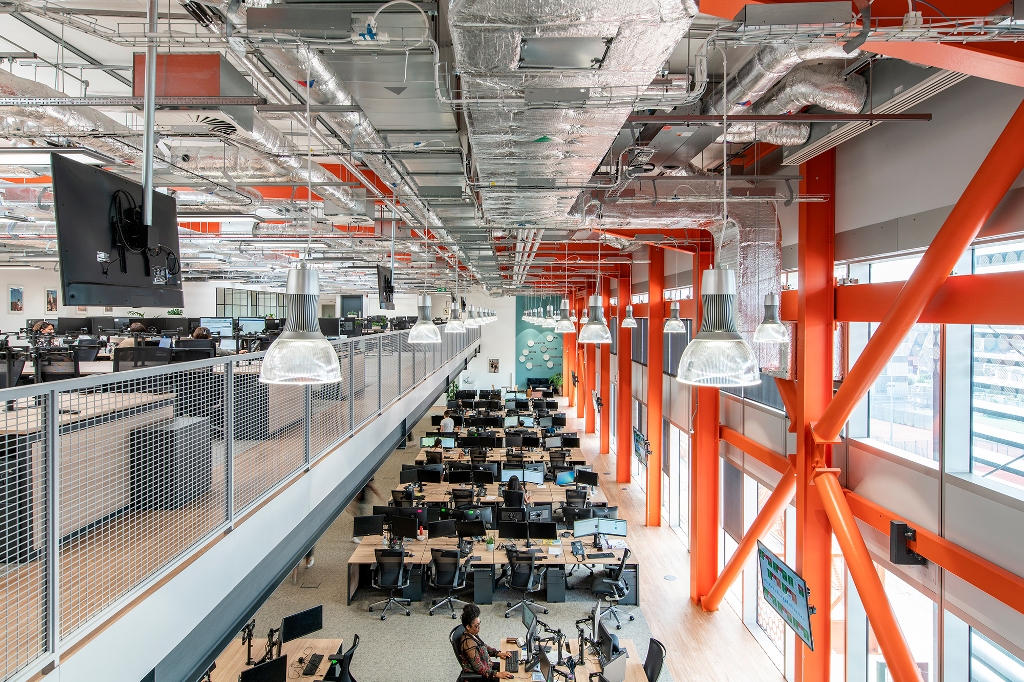 If you're going for a top notch workplace, with all the bells and whistles, a top-end budget for a high spec office fit out cost could be anything from £65 per square foot. This project will involve interior design experts and workspace planners to fulfil the requirements.
Data insights
The 5th edition of the Cushman & Wakefield 'London and South East Occupier Fit Out Cost Guide' provides latest data driven insights into fit outs in London and the South East. Their data shows the cots for low/medium and high specification Cat B fit-out to be:
Low specification averaging £56 per sq ft
Medium specification averaging £88 per sq ft
High specification category B fit out averaging £139 per sq ft
Are office fit out calculators accurate?
It is possible to find some office fit out estimates and calculators on-line and indeed, we can provide an indication of your office fit out cost through an online quote if it's a quick top line price you're after. But, the actual cost can be more, once more information is known, so it's far better to know all your costs up front, by arranging a quote with a fit out contractor, and budget accordingly.
At Trevor Blake, we offer a free consultation during which we advise not only on budget but also on your layout sketch, giving you useful feedback early on during the process and enabling you to make any adjustments to your plan before work starts.
Our turnkey service means that all services are provided, from project management, design and building works through to furnishings.
Contact us to arrange a free site visit for a more accurate quotation.